One of Mexico's principal drug cartels has been blamed for an attack yesterday on the former attorney general of Jalisco that was followed by gunfire and narco-blockades on the streets of Guadalajara.
An estimated 12 armed civilians opened fire on Labor Secretary Luis Carlos Nájera, who was attorney general between 2013 and 2015, when he and his bodyguards left a downtown restaurant a few minutes after 5:00pm.
But the target had been ready.
Nájera had noticed the arrival of two people he thought looked suspicious and advised his bodyguards to have his armored SUV ready at the door. "That's what saved my life," he said later. He also said he had recognized one of the men as a member of a criminal gang with suspected ties to the Jalisco New Generation Cartel, or CJNG.
As Nájera and his security detail left the establishment, the gunmen opened fire. Nájera's vehicle bore the brunt of the gunfire and gave the bodyguards a chance to fire back.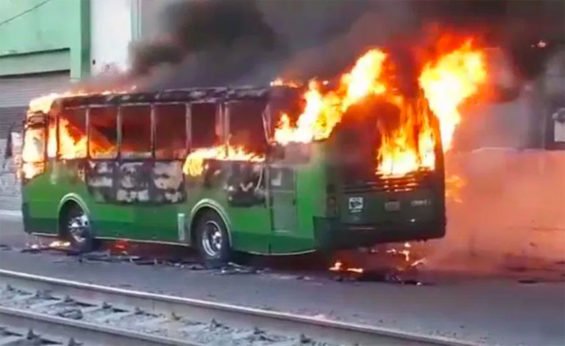 Two Single Command police officers were on patrol in the vicinity and joined the gunfight, forcing the attackers to flee.
No one was killed in the exchange of gunfire but several people were wounded. Among them were two young girls selling candy outside the restaurant, Nájera, who was struck by a bullet in the hand, and three agents from the state prosecutor's office, one of whom was reported in serious condition. Four of the attackers were also hurt.
A search yielded one of the attackers' vehicles was located by state security forces, triggering a car chase and more gunfire following which two men were arrested.
Governor Aristóteles Sandoval Díaz later reported that six men in total were arrested and an arsenal of weapons confiscated.
The arrests set off retaliatory actions by criminal elements later in the evening. A car and two city buses were hijacked and set on fire about 8:00pm to create roadblocks at three locations. A mother and her infant child were wounded in gunfire that followed.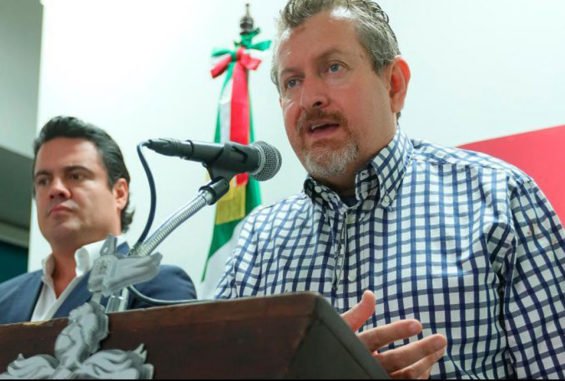 Governor Sandoval said last night the aggression was reaction by the CJNG to his administration's efforts to fight the cartel, a fight that has cost the lives of police officers and threats against government officials.
However, Nájera said he had not been threatened prior to the attack.
Sandoval said Nájera was targeted because he had played a key role as attorney general in combating drug trafficking.
Source: Informador (sp)