The number of new Covid cases set a record on Wednesday. The federal Ministry of Health reported 28,953 cases in the previous 24 hours, breaking the record set last week.
The number of estimated coronavirus cases shot up to 145,716 and there were 940 deaths.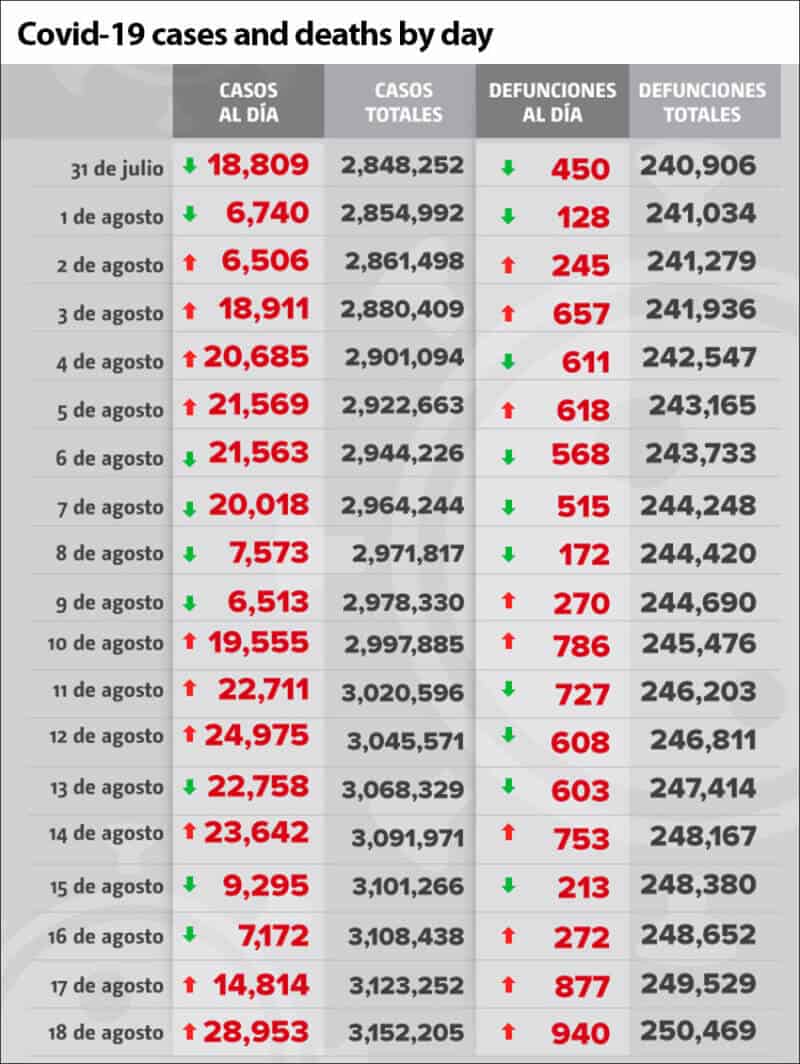 Ten states are experiencing the worst of the outbreak, and represent 66% of all cases in the country. They are Mexico City, México state, Nuevo León, Guanajuato, Jalisco, Tabasco, Puebla, Sonora, Veracruz and San Luis Potosí.
Mexico News Daily