The Mexican airline Aeroméxico plans to relist on the stock exchange in the US, and likely the Mexican stock exchange as well, in the second half of 2023 or early in 2024, Chief Executive Andrés Conesa said on Monday.
Following the end of its Chapter 11 bankruptcy proceedings in the U.S., the carrier's shareholders approved the company's decision to exit the Mexican Stock Exchange (BMV) in December 2022.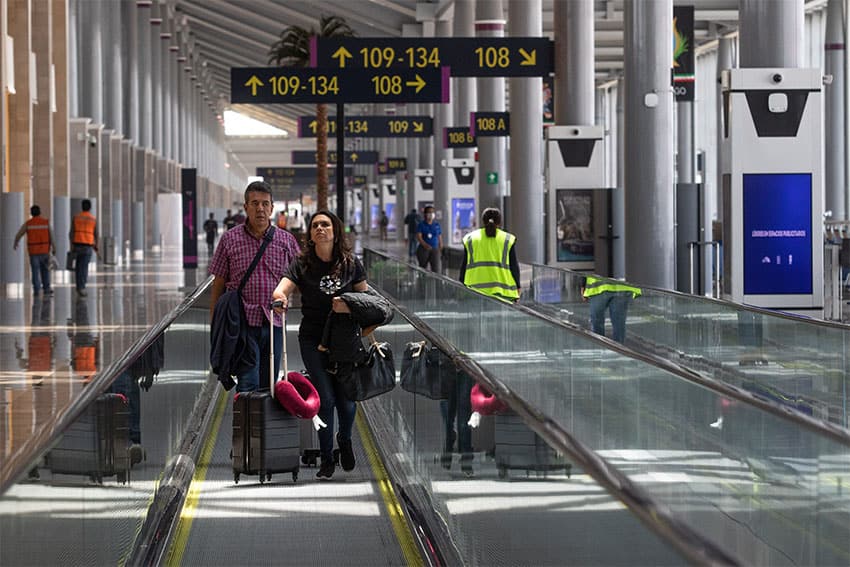 The airline has yet to decide whether it will trade on the New York Stock Exchange or the Nasdaq, Conesa said. 
"Listing gives you access to financing that is fundamental for the company," Conesa told journalists at the Tianguis Turístico tourism exhibition in Mexico City. "The more lines of financing we have, the better." 
The move is tied with Aeroméxico's new goals for its recovery from bankruptcy. The airline detailed a US $5 billion investment plan that includes fleet and technology upgrades and the rebranding of its loyalty program, among other projects. 
Starting in April, the airline's loyalty program Club Premier will now be called Aeroméxico Rewards. Points earned under the new program will no longer expire, and the cost of points to redeem a flight to Mexico, the U.S. and Canada will drop by 25%, Conesa explained. 
He also said Aeroméxico's fleet will add 150 aircraft by the end of the year, including 20 long-range Boeing 787 models. The new additions would turn Aeroméxico's fleet into the largest one in the company's history, Conesa stressed. 
In May 2021, citing safety concerns, the U.S. Federal Aviation Administration (FAA) downgraded Mexico from the Category 1 aviation rating to the Category 2 rating, meaning that Mexican airlines were not allowed to establish new routes to the U.S. 
Conesa acknowledged the downgrade as a continuous challenge, even as the FAA has authorized a new route to Houston from the Felipe Ángeles Airport in Mexico City. The new route will open on May 1. 
Finally, the airline addressed the federal government's cabotage initiative, which would allow foreign airlines to operate national routes. 
While cabotage is currently prohibited in Mexico, the government is seeking to legalize it to promote foreign airline investment in the country.
"We are not afraid of competition […] But we don't want them [the federal government] to make us compete with our hands tied," Conesa said.