The North Dakota-based construction equipment firm Bobcat will soon break ground on a new manufacturing plant in Monterrey, Nuevo León, with plans to begin production in 2026. 
The Monterrey plant will bring an investment of US $300 million to the northern state, and once operational, is expected to create an additional 600 to 800 jobs in the region.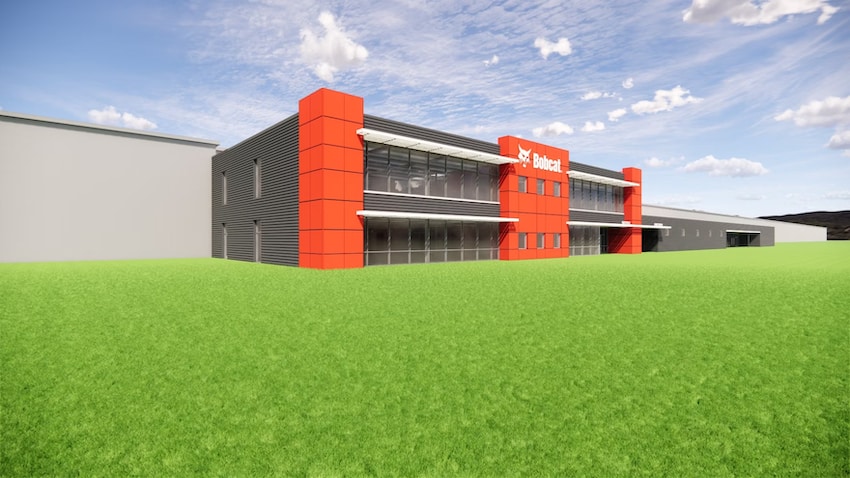 The 700,000-square-foot facility will manufacture the Bobcat M-Series compact loader, a skid-steer lift used for farming and construction. In addition, the plant will feature areas for welding, painting and assembly, as well as an on-site warehouse and office space.
Bobcat is the latest of several companies to move into Monterrey this year, where occupation of industrial space for the manufacturing sector has grown by 38%. According to Bobcat executives, the city was selected for its well-established industrial sector, skilled workforce, proximity to the U.S. and cost competitiveness.
"As a global company with manufacturing facilities, offices, dealerships and customers across the globe, we have seen tremendous growth and increased demand for our products," said Scott Park, CEO and vice chairman of parent group Doosan Bobcat, in a press release. "We are excited to continue growing our footprint to meet demand for Bobcat solutions worldwide."   
Bobcat invented the first skid-steer loader in 1960, and offers a variety of compact equipment including loaders, excavators, compact tractors and services. The Monterrey plant will be the company's thirteenth manufacturing facility worldwide and the first in Mexico.
With reports from Ara Rental