Interested in expanding your company's manufacturing operations to Mexico but not sure how to go about it? Read on.
In our first article in this nearshoring series we looked at a range of reasons why a growing number of foreign manufacturing companies are choosing to set up in Mexico or expand their existing Mexican operations.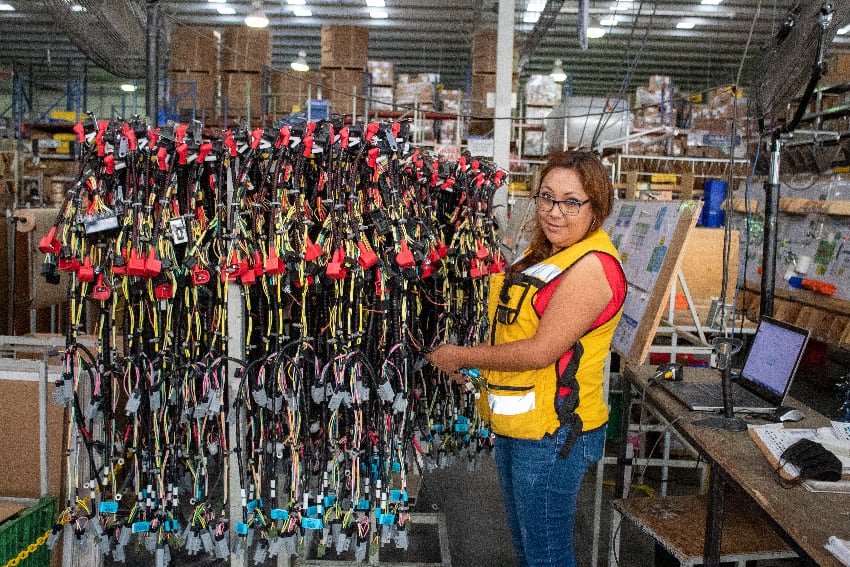 Now we'll consider four different operational models that companies seeking to establish a manufacturing presence in Mexico can choose from.
Each has its pros and cons, and each is best suited to specific company types and business objectives. The guide below can help you begin the process to select the right one for your company.
The Standalone Model
Under this model, your company establishes a wholly owned subsidiary in Mexico. BMW México and Honeywell México are two examples.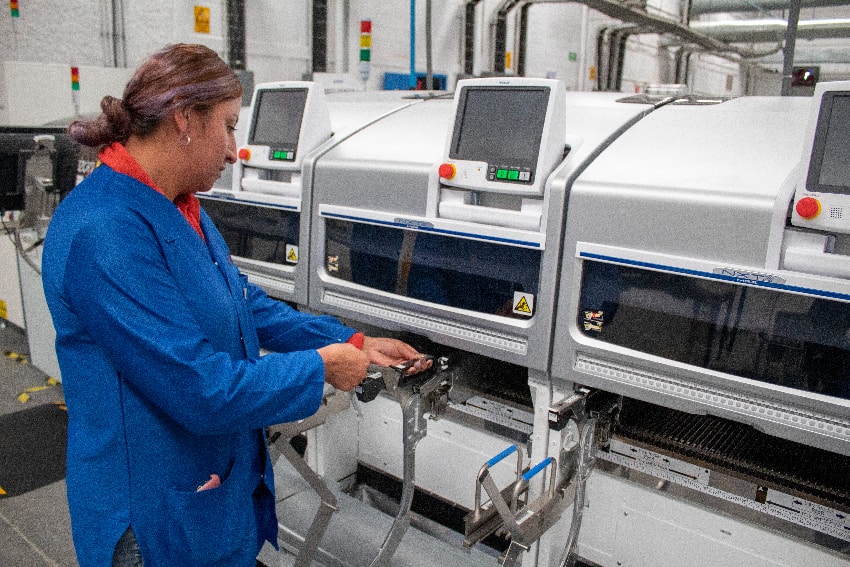 According to U.S. based Entrada Group – a company with more than 20 years' experience guiding international manufacturers in establishing and running their own operations in Mexico – the standalone route is best suited to major companies that require complete independence and control over all aspects of their business – not just production.
Significant investment is required and the model entails significant risk, according to John Paul McDaris, Entrada's director of business development.
"Just getting started requires selecting and either leasing or buying a site, establishing a legal Mexico entity, securing permits and leases and adhering to Mexican tax obligations," he says.
McDaris notes that companies that choose the standalone route need to be fully compliant with all federal, state and municipal regulations from day one, which requires them to hire a full support staff even before production begins.
"All of this demands a deep amount of local knowledge, attention to detail, time and capital. One clear disadvantage of the standalone option is time," he says.
"It can take years for a major company to complete a site location, fully staff operations, and build a plant and select suppliers before the first car, light truck, airplane or widget rolls off the production line. For most smaller companies, the standalone model in Mexico is cost-prohibitive and, in most cases, overkill."
The Contract Manufacturing Model
According to Entrada Group, this model could be a viable option for small-to-midsize firms not ready, willing or able to set up their own Mexican subsidiary.
Under the contract manufacturing model, your company contracts an existing Mexico-based manufacturer that has the capacity to make your products. Once a contract is signed, that manufacturer begins producing your products on your behalf.
"This model allows companies to start manufacturing in Mexico relatively quickly and cheaply," McDaris says.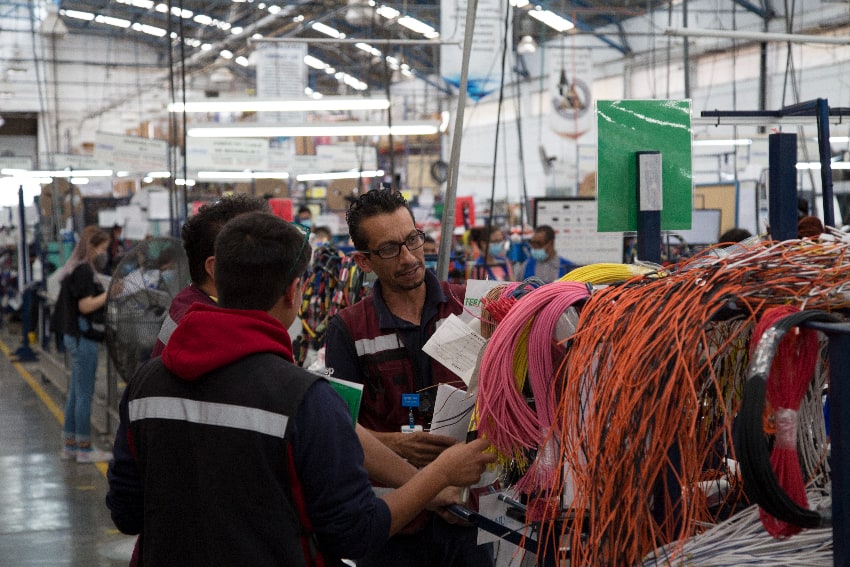 "The biggest time commitment occurs upfront in seeking and evaluating proposals from Mexican manufacturers, negotiating prices and drafting contracts and non-disclosure agreements. After that, manufacturing can begin almost immediately."
However, finding a subcontractor is much more challenging in Mexico than it is in China, for instance. In Mexico, there is not a strong, established track record of international subcontracting. 
Further, the contract manufacturing model also comes with risks, most notably the lack of control of production and the risk that your contract manufacturer will make off with your intellectual property. "For tier two and tier three manufacturers considering Mexico, contract manufacturing can be the least desirable method," McDaris says.
The Joint Venture Model 
Another way a foreign firm can establish a manufacturing presence in Mexico is by joining forces with a Mexican company.
In one potential joint venture (JV) scenario, your company partners with a Mexican business that contributes knowledge on things such as local laws and regulations.
The JV model allows a foreign company to share the risk with a Mexico-based partner and access important local knowledge and information, according to Entrada.
"JVs can be an attractive option for small companies that have limited capital and manpower, and prefer to reduce and share risks," McDaris says.
However, the JV model comes with "ample room for disagreements over things such as marketing or management, and disagreements can become amplified due to cultural differences," he warns.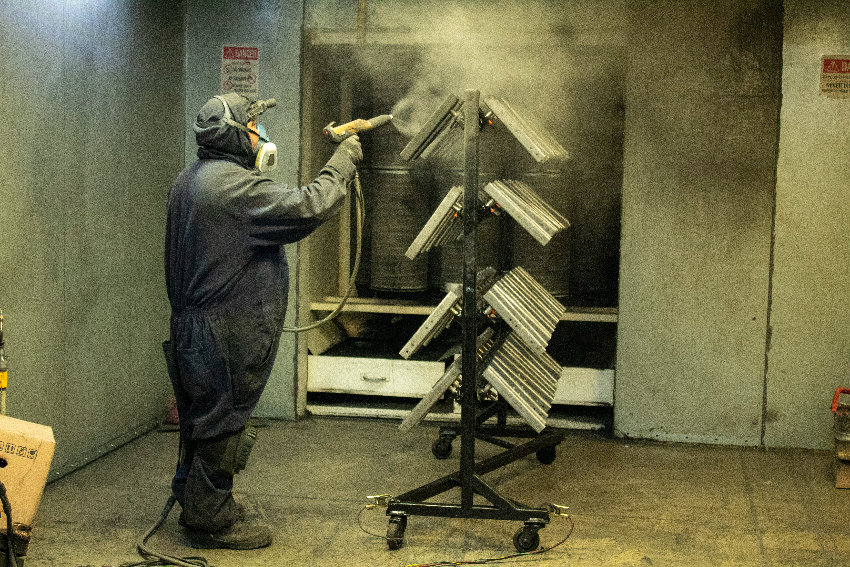 McDaris also says it's important for a foreign firm to know how it can terminate an agreement with a Mexican company if the partnership doesn't work out.
"That part is crucial because you are fully dependent on your Mexico partner to navigate all the 'Mexico complexities' you are unfamiliar with," he says.
"If they make mistakes in the process, whether through incompetence or negligence, you are equally liable alongside them in the eyes of Mexican authorities."
The Shelter Model
A fourth way in which your company can establish a manufacturing presence in Mexico is by setting up operations in an established manufacturing community established and operated by a company known as a shelter provider.
Under the shelter model, "you maintain full control and responsibility of the actual manufacturing process, but the shelter provider handles all non-production-related responsibilities, and in some cases can provide all of your required Mexican corporate services" McDaris explains.
Shelter providers, known as such because they shelter companies from some of the risks and liabilities of offshore production, have operated in Mexico for decades.
"In essence, the shelter model provides the structure, facilities and services while you provide the machinery and production know-how," McDaris says.
"You can build the operations to your specifications and scale general and administrative support services up or down according to your needs. With some shelter service providers, you can also increase or decrease your square footage or headcount, based on your fluctuating needs."
Another advantage of the shelter model is that your company is not required to pay import taxes or duties if the finished goods it manufactures are exported out of Mexico.
According to Entrada, the shelter model is well suited to most small-to-midsized manufacturers, but choosing a shelter provider with a proven track record is important.
Shelter providers bear your risk, but if they don't have the capacity to deliver the specific support services your company needs, and lack the flexibility and scalability for future growth, they may end up hindering your Mexico operations more than helping them.
There are a range of different shelter provider types, or "flavors", some of which will be described in our next article in this series.
Entrada, which has manufacturing campuses in Guanajuato and Zacatecas, offers a comprehensive shelter solution that provides companies from North America and Europe with all the non-production related support they require and ensures they are – and remain – compliant will all local laws and regulations.
Entrada's Manufacturing Support Platform, as the company's shelter solution is called, will be the focus of our next article, to be published in the near future.
More information about each of the models outlined above is available in Entrada's "Different Routes to Mexico Manufacturing" white paper, which can be downloaded here.