German auto parts manufacturers Kostal and Brose are both setting up new factories in Querétaro while the state government has announced funding for new electrical infrastructure.
Kostal's Electro Mobility Mexicana (KEMM) factory began operations this week at a new 20,000-square-meter site in the FINSA III Industrial Park, where it will make charging modules and components for electric vehicles. The 2.1-billion-peso (US $115 million) investment was first announced in December 2022 and will create around 750 jobs.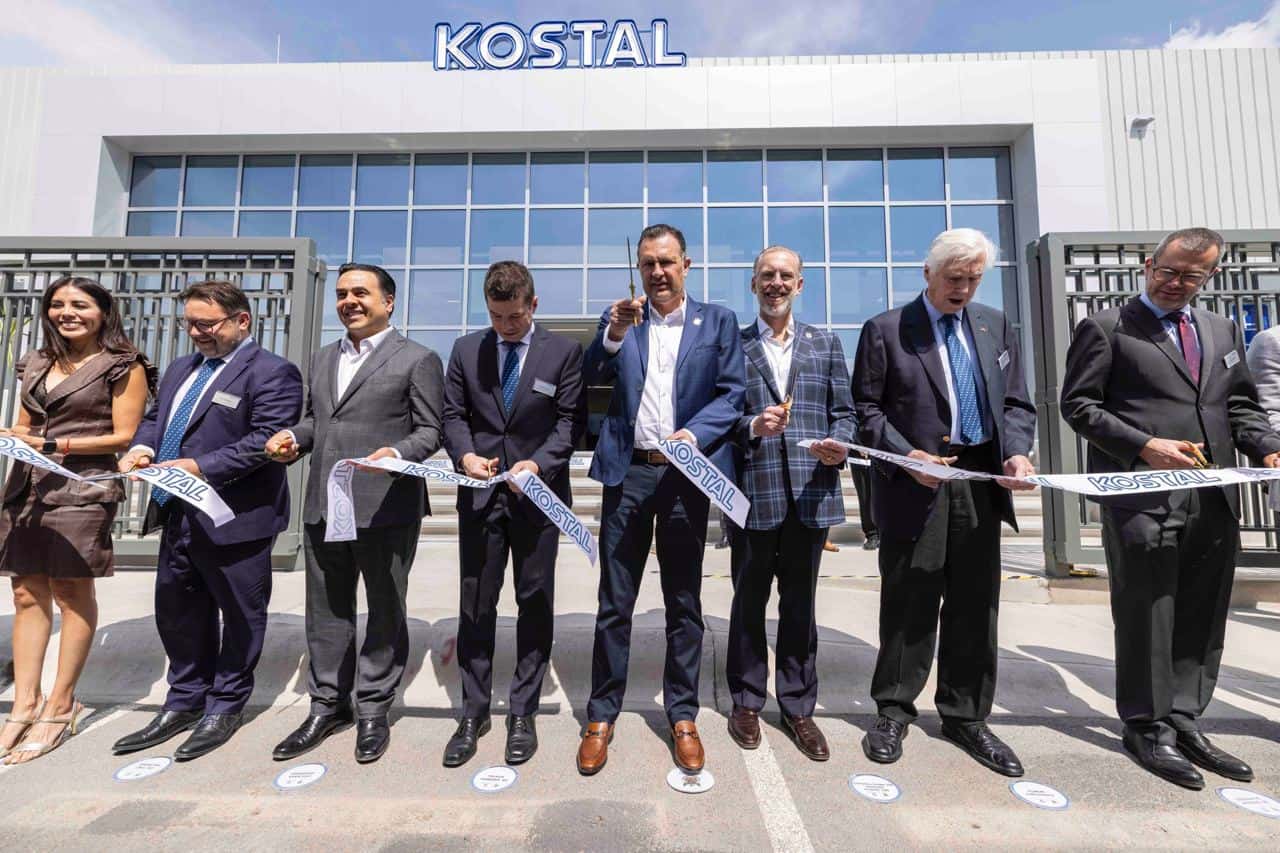 Harry Asher, CEO of Kostal Automotive North America, said that the new facility would help serve its customers in North America, responding to the "rapidly growing market" for electric vehicles.
Around 50% of auto parts manufactured in Querétaro will now be focused on electric vehicles, making the state a leader in green technology, said Sustainable Development Minister Marco Antonio Del Prete Tercero.
Kostal opened its first foreign subsidiary in Mexico 50 years ago and has continued to invest in the country ever since. The new plant is its fourth in Mexico and third in Querétaro.
Echoing this vote of confidence in Querétaro's economy and highly-educated workforce, Brose also announced plans for its fourth factory in the state, specialized in manufacturing vehicle window systems.
The project is scheduled to begin in 2025 and will create between 600 and 700 jobs, mostly for engineers and other skilled workers. Brose is already the fifth largest employer in Querétaro, employing around 4,500 people across its three existing plants.
In May of this year, Brose announced that it would also expand operations in another of its Querétaro plants, investing around 404 million pesos (US $22.3 million) and creating 110 skilled jobs.
In a speech celebrating the investments, Governor Mauricio Kuri González recognized that one of Querétaro's biggest challenges is ensuring sufficient energy and water supply, and announced major new infrastructural initiatives to support the state's industrial growth.
"In Querétaro, no company is going to stop coming due to lack of energy," he promised.
With reports from El Economista and Mexico Industry