Mexico's automobile production increased 2.38% in the month of January to 280,315 units, according to the Administrative Registry of the Light Vehicle Automotive Industry (RAIAVL). 
Light trucks represented 76.9% of that number, with the rest represented by passenger vehicles.
Meanwhile, production of heavy vehicles (e.g., tractor-trailer trucks and buses) grew 26% in January. The nation's statistics agency INEGI reported that it was the highest figure in the first month of any year for that segment of Mexico's automotive industry.
"In January 2023, the production of heavy vehicles in Mexico was focused on cargo vehicles, which represented 98.6% of the total," INEGI reported. "The rest corresponded to the manufacturing of passenger buses."
Leading companies in this segment included Freightliner, International, Kenworth and Volvo, INEGI said.
In terms of overall vehicle production in January, General Motors led the pack of Mexico's 11 resident automakers, with 52,816 units produced, INEGI said. The brand Stellantis followed with 39,123 units, while Toyota took the No. 3 spot  with 23,956 units. Ford and Kia rounded out the top 5 with 23,937 and 18,304, respectively.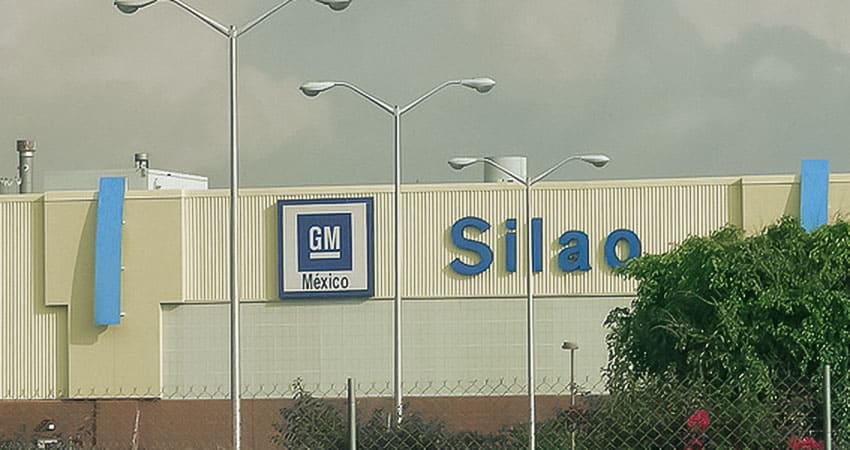 Mexico also did well in January with regards to export numbers, seeing a 9.93% overall increase in vehicles produced for export in the first month of the year to 238,135 units — a strong start following a record year for Mexico's auto exports in 2022, when at US $34.9 billion in sales, it became the leading auto exporter to the U.S for the first time ever.
In 2022, Mexican automobile exports to the U.S. grew at an interannual rate of 23.3%, representing US $34.9 billion. Exports of auto parts saw a 15.2% increase of US $71.8 billion, and the category of heavy trucks, buses and special vehicles saw a 13.9% increase as well, for a total of US $43.6 billion. 
Mexico's share of the U.S. auto sales market also grew nearly a percentage point in 2022, to a 37.7% market share. Its share of the U.S. automotive market has increased almost without interruption since 2012, according to the nation's statistics agency INEGI.
Yet, despite the high percentage of cars produced in Mexico for export in January, domestic production did well too: 94,414 light vehicles were produced in Mexico for national sales during the first month of 2023, a 20.1% jump compared to January 2021.
Mexico's competitiveness in the automotive industry has been maintained thanks to recent announcements such as BMW committing to a US $866 million investment in San Luis Potosí to produce batteries and electric cars. Tesla is also expressing interest in investing in manufacturing in Mexico. 
With reports from El Economista, INEGI and Aristegui Noticias.