Mexico could become a global audiovisual production hub if the country introduces federal production incentives, according to British international creative industries consultancy Olsberg SPI.
These incentives, offered by federal, state or local governments worldwide, often take the form of cash rebates or tax credits.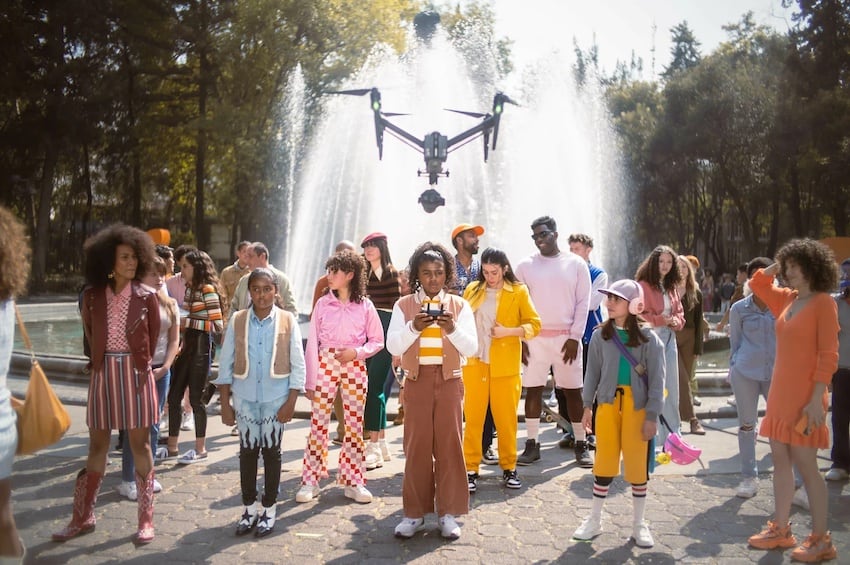 The analysis, which models how a new incentive could stimulate audiovisual production in Mexico, estimates that the full adoption of such an incentive could more than double production expenditure in the country to US $1.38 billion by 2026. 
Mexico's audiovisual production activity was worth around US $673 million in 2022.
According to the firm, global production companies "are closely interested in Mexico as an audiovisual production hub" due to a range of positive factors, including the country's well-regarded talent base and its cost base, locations, infrastructure and proximity to the United States' decision-making hubs. Its strategic location also boosts its potential amidst a boom in Spanish-speaking productions.
"Mexico's unique attributes and production capabilities mean that it would be primed for immediate further growth in response to the introduction of an audiovisual production incentive," said Olsberg in a report.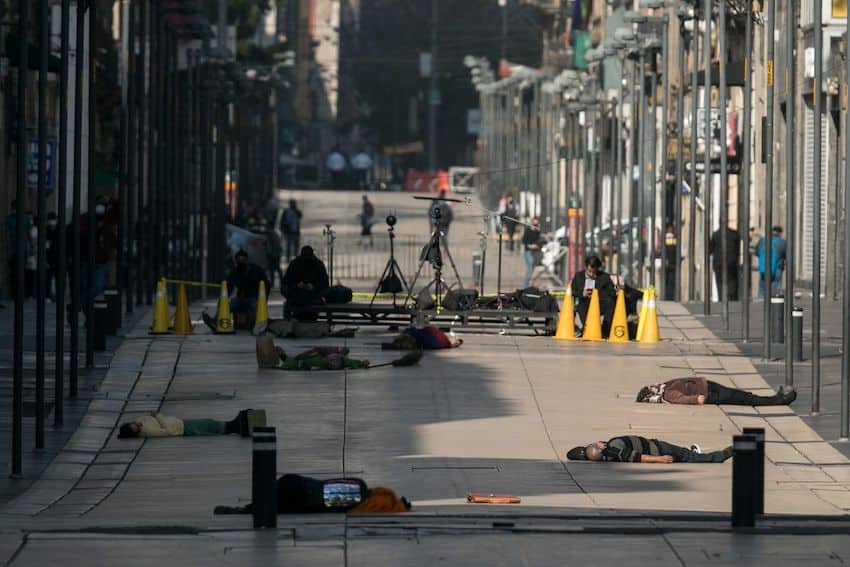 Mexico's relative lack of unions and lower costs have already attracted a number of productions. According to National Public Radio (NPR), six out of 35 commercials aired during the 2023 Super Bowl were produced in Mexico. 
In March, the Federal government closed a deal with Disney, Netflix, Paramount, Sony, Universal and Warner Bros., as well as the Motion Picture Association, to form a working group focused on boosting the film industry in Mexico and having more movies and series made here.
"Mexico has become more and more attractive for foreign film investment in recent years," Luis García from the Mexican Filmmakers Association told NPR. 
In 2019, 15% of the association membership's work came from production services for foreign companies. In 2022, the figure increased to 36% and is expected to keep growing. 
Helena Medina, a producer at The Lift, Mexico's largest media production company, told NPR that they are hoping to bring better quality production values than in the U.S. 
"We are chasing that level, and now we're constantly trying to bring more to the table," she said.
The Lift has been responsible for a number of high-profile U.S. advertising campaigns, including for companies like Apple, Dr. Pepper, Doritos and Turbotax.
The study warns, however, that a lack of incentive implementation "would lead to softening of Mexico's production levels." 
On Monday, during a meeting of Mexican production companies in Mexico City, Foreign Affairs Minister Marcelo Ebrard released a guide to good practices to up the media production industry's game in Mexico. The Olsberg SPI report was also shared at this event. 
According to Ebrard, the guide, which details government plans to expand the film industry in Mexico, is the result of meetings held in California with executives from production companies MPA, Netflix, HBO and Paramount. 
The guide will allow Mexico "to be more competitive and to bring more productions from these companies," he said, while adding that one of the reasons Mexico is not yet a hub is the lack of incentives.
Implementing the guide's suggestions, said Ebrard, "will double the contribution of the industry to the national economy."
An example of the effectiveness of film subsidies is Colombia, Olsberg SPI noted: since creating the Colombian Film Fund reimbursement incentive, 39 international films have been shot in the country between 2012 and 2020 – compared to 14 international films shot in the previous 50 years. This uptick in production generated around US $300 million in investment and the creation of 20,000 new jobs.
According to media outlet Forbes Online, other countries in Latin America with national incentives include Chile, Ecuador and Uruguay. In Mexico, the only incentive for the film industry in existence is offered by the state of Jalisco. 
But, according to Ebrard, Mexico's government is very interested in growing the film industry here, and "this manual is an important step in increasing Mexico's participation" in filmmaking worldwide.