Mexico's Labor Ministry (STPS) published new work-from-home regulations on Friday that will go into effect in six months.
The new rules (formally known as NOM-037) are now included in the Official Mexican Standards on Safety and Health at Work, mandating standards for employees who spend more than 40% of their workday at home and require information technology to carry out their jobs.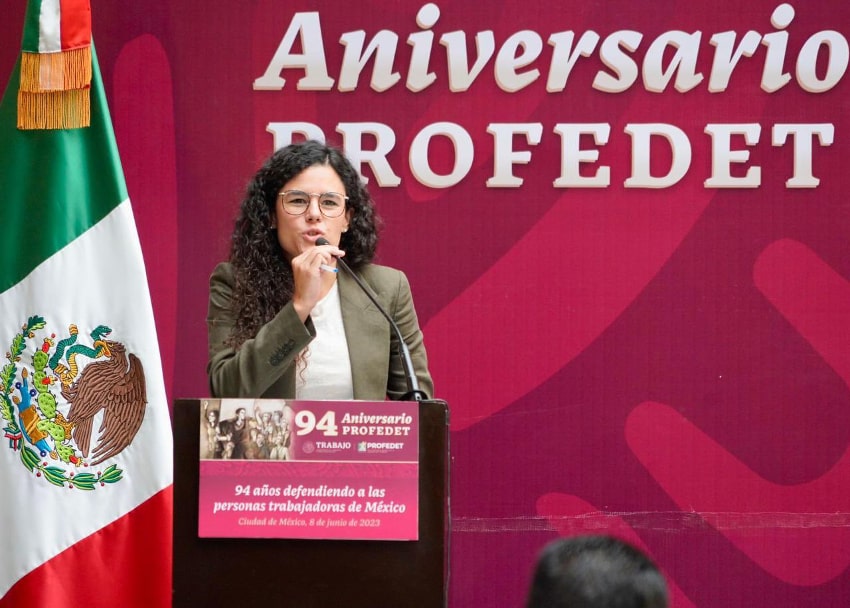 "It is a norm that derives from the reform to the Federal Labor Law that was enacted in 2021. It is very important because it clearly regulates and establishes the obligations of both employers and the workers themselves in this modality," said Luisa María Alcalde Luján, head of the STPS. 
According to the new rules, employers will now be required to pay for internet service and other supplies necessary to comfortably work from home, such as ergonomic chairs, electricity and printers. Employees working from home must also be compensated the same as employees who work onsite.
The regulations also establish a "right to disconnect" for employees, who often complain that their employer can obligate them to work beyond standard hours when outside of an office setting.
The new regulations stipulate that if an employee's home is not safe for work — with adequate ventilation and lighting — then the employee cannot be compelled to work there. Employees may be asked to provide documentation proving their home meets the new requirements, and the employer may carry out inspections to determine compliance.
As part of establishing remote-working protocols, employers will also need to inform workers of the potential risks associated with working from home so that they can make an informed decision about remote positions. There is also a social component to the regulation, with employers establishing a policy in which face-to-face communication channels are promoted to avoid social isolation. 
The new rules were developed last year by a team of government and business experts and members of labor unions before being sent to the government for evaluation and approval.
The STPS estimates that remote positions could save companies more than 86,000 pesos per employee per year while also increasing quality of life for those working from home.
During the COVID-19 pandemic, Mexico, like many countries, saw an increase in remote work, a trend that has persisted despite the easing of restrictions. However, a Bank of Mexico study in 2022 indicated that while 22.3% of jobs in Mexico could be performed remotely, only 10.6% of Mexican workers have this possibility available to them.
With reports from AP, Debate and El Economista