Workers at Mexico's largest gold mine have ended a four-month strike after accepting operator Newmont Corporation's offer of an 8% pay raise for each shift, backdated to Aug. 1.
Work at the Peñasquito gold mine in Mazapil, Zacatecas, has been paralyzed since June 7, when more than 2,000 employees went on strike. The labor dispute with U.S.-based Newmont Corporation was over pay and profit-sharing, viewed by the striking employees to be in violation of their labor rights.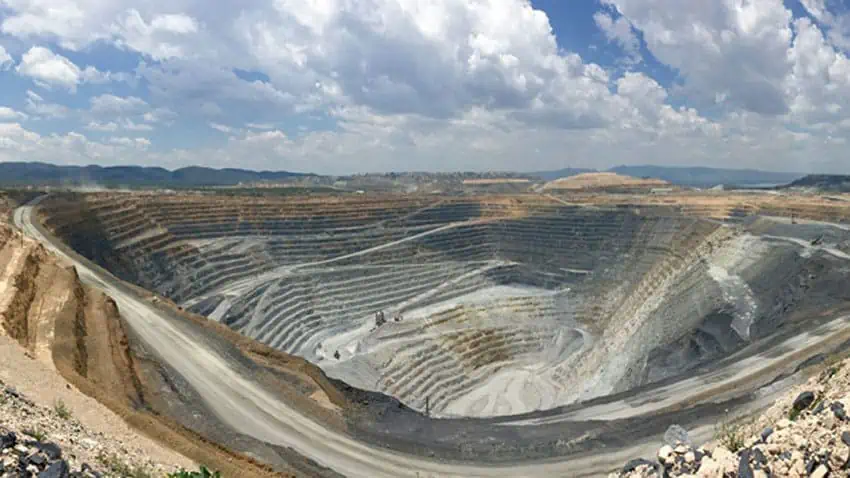 Mexican labor authorities have helped mediate negotiations between Newmont and the National Union of Mining and Metallurgical Workers, which included a visit to Mexico by Newmont CEO Tom Palmer in August.
The deal agreed on Thursday night by union leader Napoleón Gómez Urrutia and Newmont's director for South America, Mark Rodgers, also includes the distribution of 152 million pesos ($8.3 million) to pay a bonus to each miner.
However, the workers did not achieve their demand to increase their share of the mine's profits, from 10% to 20%. They will continue to receive 10% of profits for 2023, while Mexico's tax agency will decide the appropriate distribution for 2024.
Newmont has asserted throughout the dispute that the 10% profit-sharing arrangement "is based on a method previously agreed with the union."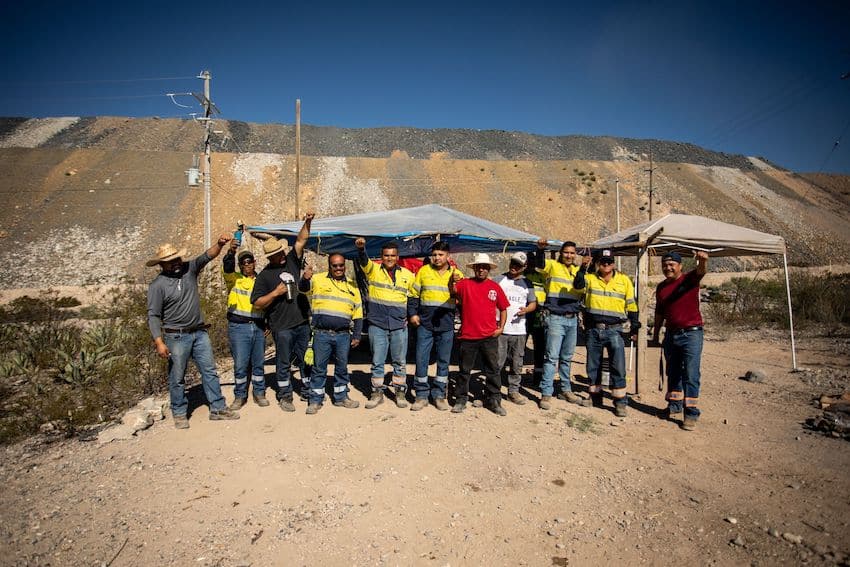 The four-month strike has caused losses of more than US $250 million for Newmont, whose Peñasquito mine is a major supplier of gold, silver, zinc and lead. In 2022 alone, it produced 566,000 ounces of gold; generated 2,800 direct jobs and 5,000 indirect jobs; and contributed $1.9 billion dollars to the Mexican economy, according to company figures.
In its summer report to investors, the company withdrew its 2023 production forecast, warning investors that "the company cannot estimate when the strike will be resolved and will reevaluate Peñasquito's guidance for the full year 2023 once a resolution has been reached."
It is the third labor dispute Newmont has faced at Peñasquito since it bought the mine as part of its acquisition of Goldcorp Inc. in 2019.
According to Manuel Fuentes, a labor law expert who spoke to El País newspaper in August, mining strikes have become more common since Mexico's 2019 Labor Reform put new limits on profit-sharing, which is an important part of miners' incomes. 
With reports from El Pais and Bloomberg en Línea