Shares in Walmart's Mexico subsidiary slumped on Monday after it emerged that the retail giant is under investigation for possible monopolistic practices.
On Friday, Walmex announced that the Federal Economic Competition Commission (Cofece), Mexico's antitrust authority, had summoned it to "an administrative procedure in the form of a trial" regarding the findings of an investigation into alleged anticompetitive practices, initiated in 2020.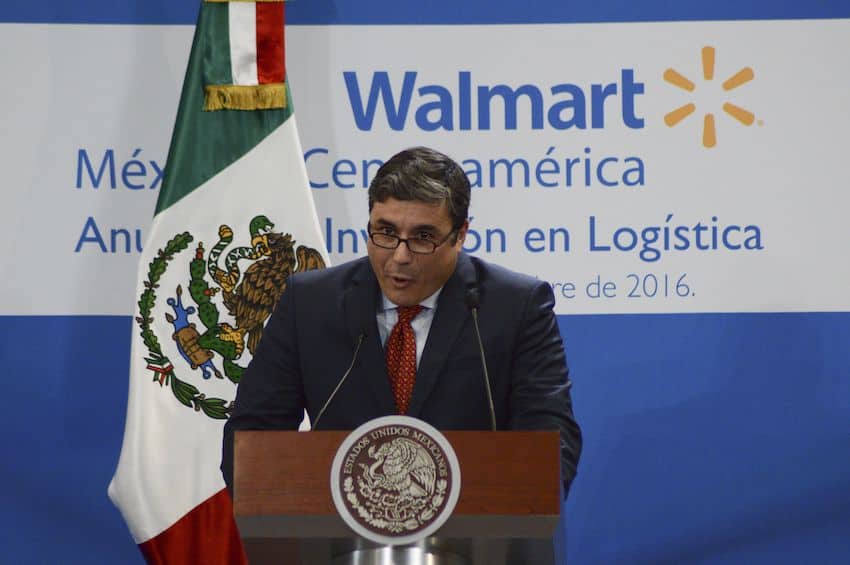 Walmex has 45 working days to prepare its defense, after which the panel will decide whether the company has violated Mexican antitrust law.
"Walmex is confident that it has always acted in accordance with applicable law to ensure the best prices, quality and choice to its customers," the company said in a statement.
On Monday, Cofece announced that it had initiated proceedings against "a company," after an investigation established "probable vertical fixing of prices and/or other monopolistic practices related to the market for the supply and distribution of consumer goods by chains of self-service stores in the national territory."
It did not name Walmex as the company in question or specify what offenses it is accused of, but did say that they are considered illegal practices under Article 56 of the Federal Law on Economic Competition (LFCE). 
Cofece's statement noted that Mexican families spend more than half of their income on consumer goods including food, beverages and cleaning supplies, making this sector a priority for the antitrust watchdog. Walmart owns the majority of chain supermarkets in Mexico, operating Bodega Aurrera, Superama and Sam's Club in addition to the supermarkets operated under its own name. 
"It's about the imposition of a price, or other conditions, with a distributor or supplier," José Manuel Haro, head of Cofece's investigative unit, told Reuters. "The economic agent in question is making an imposition, and could be distorting the process of free competition."
The crimes listed under the LFCE all involve manipulation by a dominant market power. They include practices such as conditioning the sale of one good on the purchase of another; pressuring or colluding with other companies to boycott another; and using the profits from one product to lower the price of another to below-cost price in order to displace competition.
In 2019, Reuters reported that Walmart had penalized companies supplying goods to rival Amazon, a possible anti-competitive practice. Haro declined to give more details about the current probe until Cofece releases its final decision. Such processes often take months.
Companies found guilty of crimes under the LFCE can face fines of up to 8% of their annual income. After news of the investigation emerged, shares in Walmex slumped over 5% by Monday afternoon, reaching their lowest level in more than 30 months.
With reports from AP, Reuters, Forbes and El Economista