More than 400 women and girls lined up at the start of the 29th Carrera de la Tortilla in Tehuacán, Puebla on Sunday — many of them toting 6 kilos of tortillas on their backs.
When this Tortilla Race finished, approximately 5 km away in Santa María Coapan — in front of family, friends, and hundreds of onlookers from around Puebla state and beyond — the winner was 12-year-old Paula Michelle De Jesús Marcos.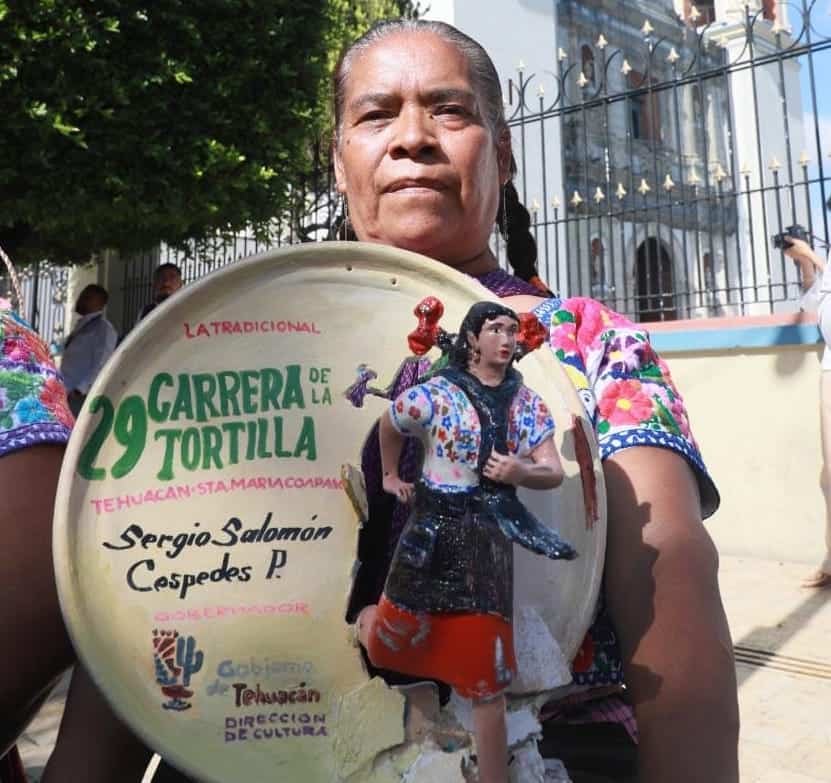 Many of the participants hailed from the small town of Santa María Coapan, known as the "Tortilla Capital" for its handmade corn tortillas of a size and texture different from most others. Among the town's population of 10,000 women, approximately 50% participate in the preparation of tortillas.
On race day, many got up before 5 a.m. to prepare the tortillas they are required to carry during the race.
Women in the open category ran with 6 kg (13 lbs) on their backs, although those from 40 to 49 years old and over 50 had lower allowances of 5 kilograms and 3 kilograms respectively. Some carried even more weight, running with a son or daughter either in their arms or within a rebozo — a traditional sling used to carry a baby. Some ran with sandals, others in their bare feet.
There was also a children's category in which 4- to 6-year-olds carried 1 kg and those from 7 to 12 years old carried 3 kg.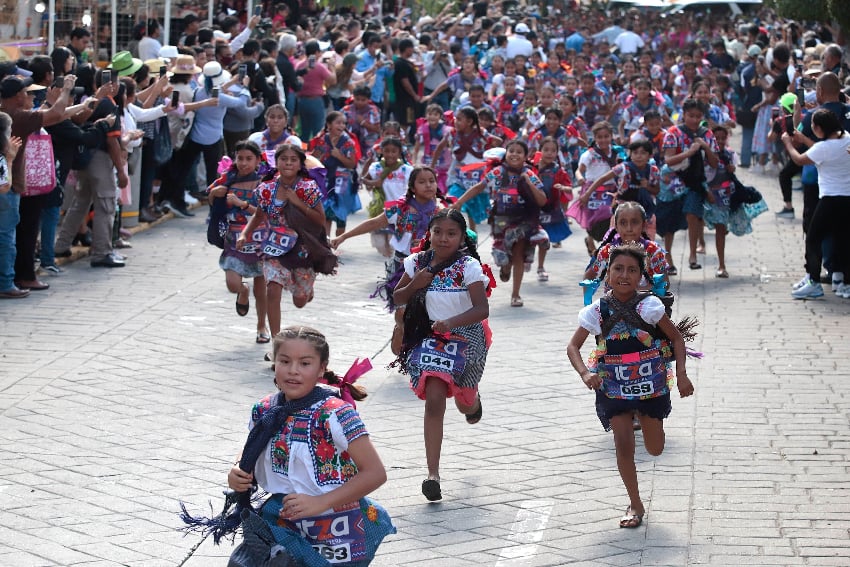 Paula Michelle De Jesús Marcos ran in the children's category but was also the overall winner, taking the lead from the start and never relinquishing it. The open winner (a category for 19–39-year-olds) was María de los Ángeles Zamora Leal, who also won in 2019 and 2022.
Governor of Puebla Sergio Salomón Céspedes gave the starting signal after praising the women and highlighting that the event represents the traditions and identity of the region. The race also began with a traditional ceremony, marked by the burning of incense and the blowing of a conch horn.
The races included six categories, including a new recreational category added this year to prevent outside runners from taking an award away from the women who participate in the town's 30-year-old tradition.
Participants wore typical garments from the Mixtec region: huipiles with embroidered flowers and colored threads, with a wide skirt and an apron tied at the waist.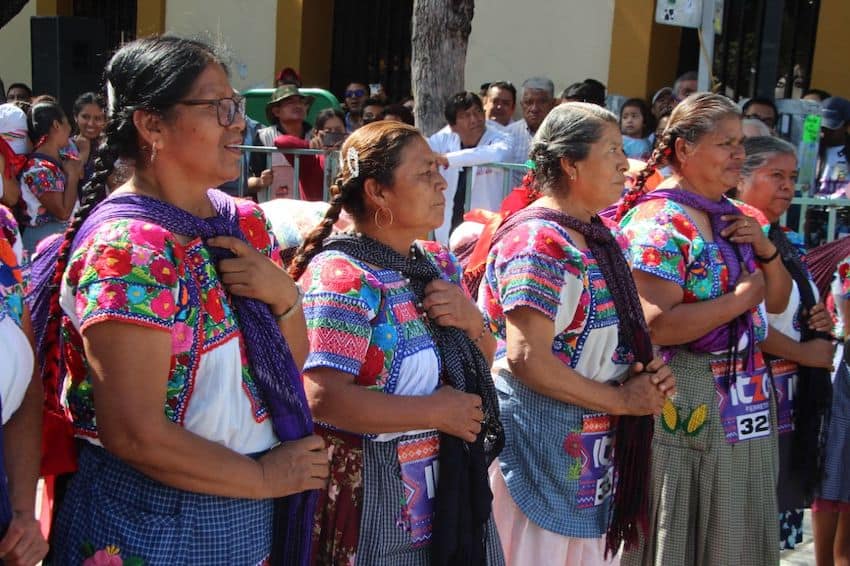 The route corresponded (in reverse) to the route the women take daily to get to the Tehuacán marketplace.
The race is part of the Corn Fair held in Tehuacán; the municipality is said to be the cradle of corn in Mesoamerica.
With reports from La Jornada, Ambas Manos and El Universal