The city of Monterrey, Nuevo León, has achieved the Guinness World Record for the largest Day of the Dead altar, as part of the ongoing Santa Lucía festival.
The altar, which is officially named "Monumental Altar: A tribute to Mexican tradition" measures 1,212 square meters, and is located on the city's Paseo Santa Lucía, in Monterrey's central Fundidora Park.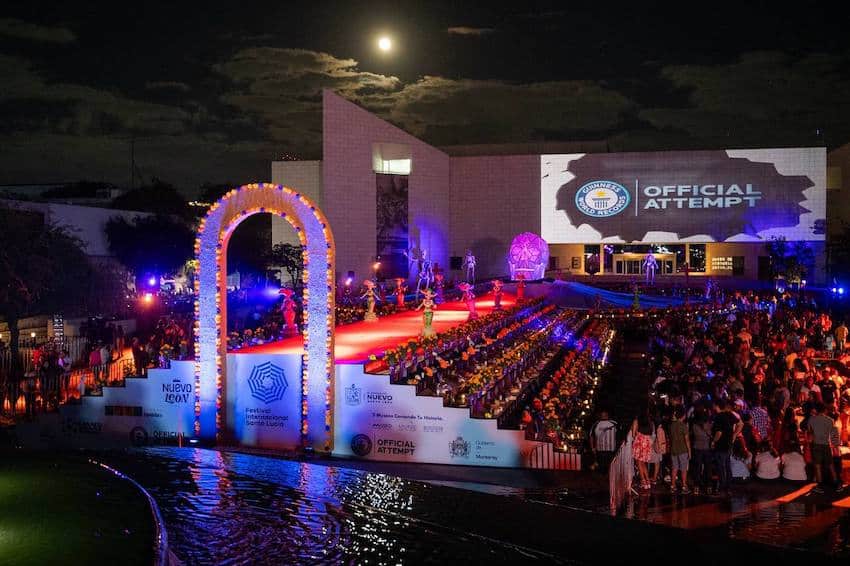 The enormous altar is a blend of traditional design and modern technology, adorned with bottles of mezcal, sugar skulls and effigies of xoloitzcuintle dogs, as well as video mapping technology that projects f giant skulls onto the altar.
The altar is also the stage for a new musical from Monterrey composer Viviana Barrera, featuring songs representative of Mexican culture. With titles like "La Llorona," "Canción Mixteca" and "Zandunga" – a form of Mexican waltz – the production seeks to underscore the connection between ancient and modern Mexico. 
Nuevo León Governor Samuel García celebrated the record on social media.
"Nuevo León has the Guinness Record for the world's largest Day of the Dead altar. Unstoppable!" he posted.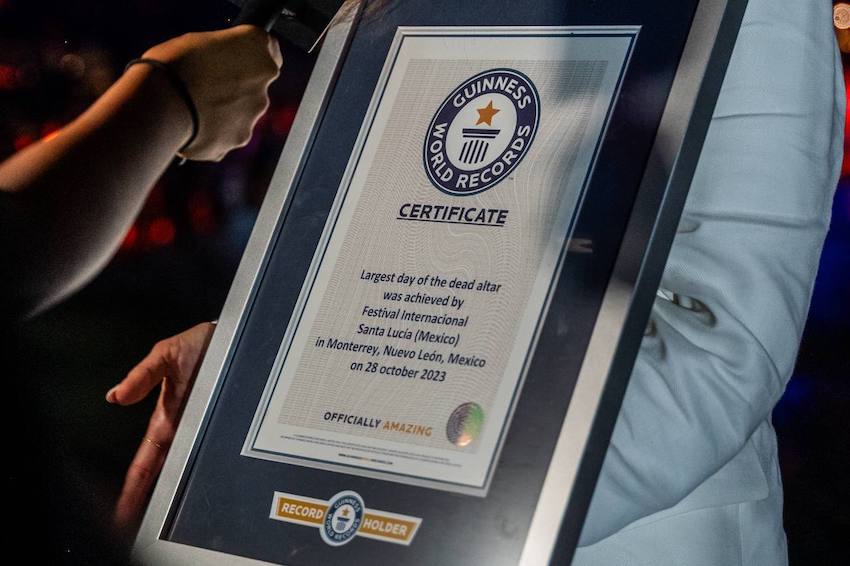 Many major Mexican cities set up so-called "mega ofrendas," though few come close to the size of Monterrey's record-holder. Last year's record-holder was a 1,044 square meter altar in the state of Hidalgo.
Monterrey's triumph may be short-lived: the city of Xalapa, Veracruz has unveiled a 1,567 square meter mega ofrenda of its own, although it is yet to be certified as an official world record.
The Monterrey altar will remain on public display until Sunday.