Images of Frida Kahlo taken during her recovery from gangrene are being exhibited for the first time in Mexico at the Museo de las Artes (MUSA) in Guadalajara, Jalisco. 
Running until Aug. 6, "Kahlo Without Borders" honors the human behind the artist and a lesser-known side of Frida Kahlo's life in a period near her death.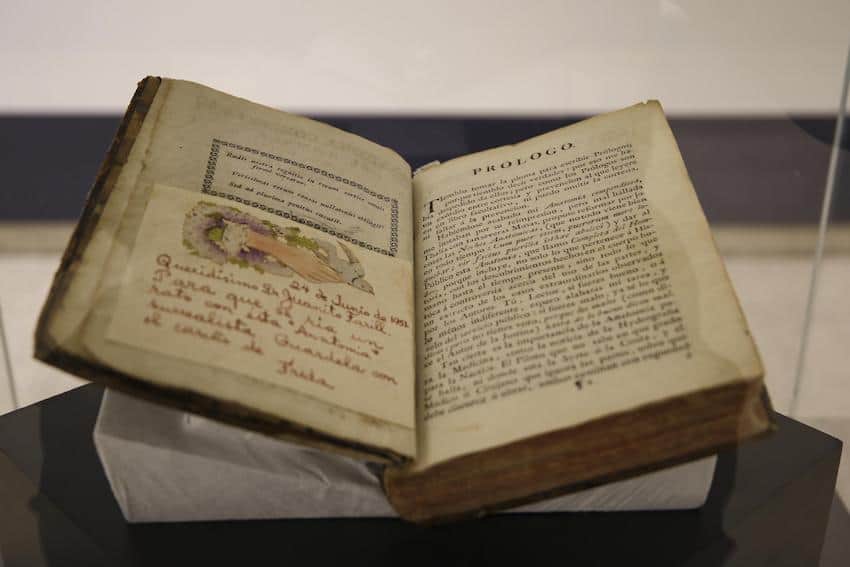 "This exhibition shows Frida Kahlo as a person of flesh and blood," Kahlo's great-niece Cristina Kahlo, who co-curated the show, told the news agency EFE. 
The photos date from the amputation of the artist's right leg in 1953, shortly before her death the following year.
Images taken by the Mexican photographer Graciela Iturbide show Frida's new prosthesis, as well as the corsets she wore after her accident in 1926. They are on display alongside pictures of the hospital gowns she wore that were stained with paint as she worked from her bed.
Other photos document her convalescence in Mexico City.
The intimacy of the images shows Frida as someone "who had all these operations […] and who continued as a creative artist even when she was in a hospital room," Cristina Kahlo said. "For her, art was a healing issue."
The images reveal a vulnerable and depressed Frida, strikingly different from the figure in the collective imagination — a woman with a perpetually strong stare and pride in her clothing, Cristina added.
Kahlo spent much of her life in chronic pain after a vehicle accident when she was only 17. 
In addition to the photographs, there are a number of personal letters on display that provide a look into the life of the troubled artist, obsessed with questions surrounding her treatment, the behavior of her husband Diego Rivera and the socialist struggle — aspects of her life that have become secondary to her modern mythos. 
The exhibition also showcases clinical material — such as doctor's notes — from those who attended the artist during her various convalescences, including the amputation of her leg at the American British Cowdray Hospital (ABC) in Mexico City.
Mónica Ramírez-Montagut, director of the MSU Broad Museum in East Lansing, Michigan, where the exhibition was first shown last year, said that Cristina Kahlo spent more than four years trying to recover her great-aunt's medical records from the hospital.
"The records detail what she ate and drank in the morning, cardiograms of her surgeries or post-op notes," she said. 
As for the letters and images of Frida, many come from the family's personal archive, since Cristina's father, Antonio Kahlo, took some of the most intimate photos of the convalescing artist. 
After Guadalajara, the exhibition will move on to the Diego Rivera and Frida Kahlo House Study Museum in Mexico City.
With reports from Aristegui Noticias and The Art Newspaper.