"A tour through the horrors of the past is a way to honor the memory of the victims, but also a way to prevent their suffering from being forgotten and similar episodes from hurting humanity again." – Museo Memoria y Tolerancia
In the heart of Mexico City stands a remarkable museum designed to reflect on humanity's individual and collective power for social justice. The Museo Memoria y Tolerancia (Memory and Tolerance Museum, MMyT), praised as one of the top ten museums in the city, is driven by the mission to educate the public on the values of tolerance, non-violence, and Human Rights to inspire personal awareness and accountability. 
Inaugurated in October 2010, the award-winning architecture of this privately funded non-profit museum offers an immersive experience that enriches our understanding of the past and inspires a more peaceful coexistence.
The museum's origins are rooted in a steadfast personal quest to honor the memory of those who suffered the Holocaust. Sharon Zaga, the visionary behind this project, felt a profound calling after visiting Auschwitz at the tender age of 16. Witnessing the harrowing remnants of one of history's darkest chapters, she resolved to ensure that the memory of the Holocaust's victims would never fade into oblivion.
Sharon Zaga, along with her friend Mily Cohen, persevered with unwavering determination for over 12 years to bring their vision of the museum to life. They faced monumental challenges, from collecting historical items and securing funds from private donors to acquiring prime real estate in Mexico City and building the perfect space. 
Yet, they say that one of the most formidable challenges they faced was defining the concept of tolerance. Tolerance, as they emphasize, is a frequently misunderstood word that does not mean merely being patient or conceding. Tolerance is the harmonious relationship of our differences, accepting everyone's right to be different with the understanding that human rights and fundamental freedoms apply equally to everyone.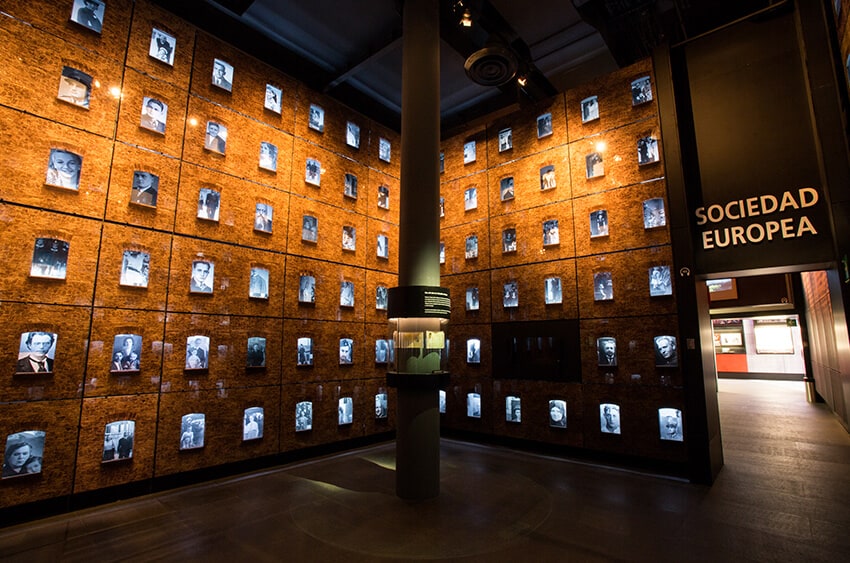 Visitors are accompanied by a guide who has dedicated at least a year to honing their expertise in history and conveying the museum's key takeaways. These guides not only lead the tours but also encourage society to acknowledge our collective responsibility in shaping a world that upholds every human's right to exist and be treated with respect and dignity.
The Memory section serves as a sobering reminder of the atrocities that have scarred human history. Seven permanent exhibits delve into some of the most chilling episodes of mass dehumanization, including the Holocaust, the Armenian Genocide, Cambodia, Guatemala, Rwanda, the former Yugoslavia, and the ongoing conflict in Darfur. Each exhibit offers a profound insight into the suffering of millions of innocent people and the devastating impact of hate speech and divisiveness.
The museum's extensive exhibit on the history of the Holocaust meticulously chronicles the rise of the Nazi Party, replete with its propaganda laden with hate speech towards minority groups, most notably Jews, Jehovah's Witnesses, communists, people with disabilities, Roma people, and homosexuals. The exhibit masterfully illustrates how this toxic rhetoric paved the way for societal segregation, systemic violence and ultimately, the horrifying reality of genocide. Through a comprehensive array of historical items and facts, the museum serves as a stark reminder of the consequences of widespread discrimination.
One of the museum's most striking exhibits is a train car brought from Poland, one of the many used to transport millions of Jews to concentration and extermination camps. The museum's epic battle to acquire this piece of history has proved meritorious, as visitors often recall that stepping into that car and perceiving "the tragic energy it still holds" is an "unforgettable experience".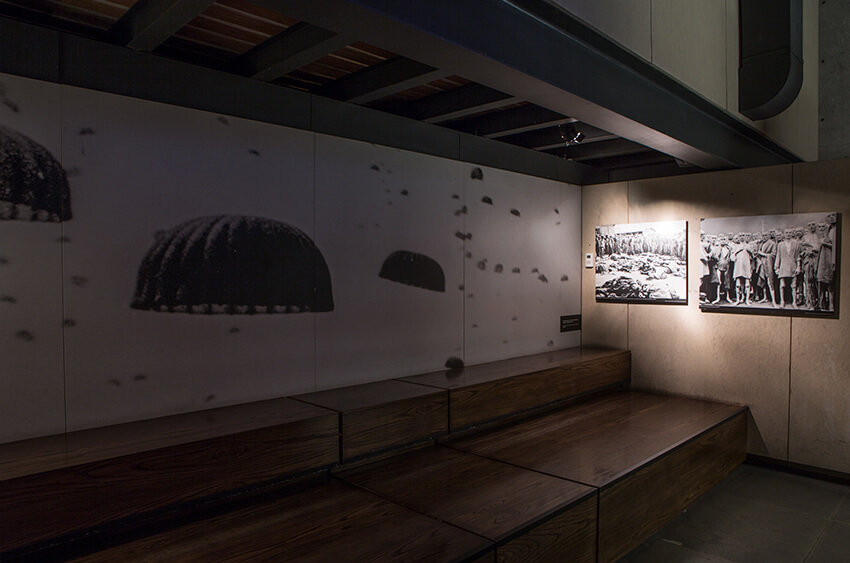 The Tolerance section, on the other hand, seeks to illuminate the concept of tolerance as an active attitude that recognizes the universality of human rights and fundamental freedoms. Here, nine permanent exhibits explore critical facets for peaceful coexistence: Tolerance, Diversity and Inclusion, Discrimination, Human Rights, Our Mexico, Great Humanists, Altruism, Stereotypes and Prejudices, and a Culture of Peace and Non-Violence.
As some people have caused enormous pain and destruction, there are also great champions of the fight for peace and justice. There are millions of anonymous heroes and some great humanists who have raised their voices in the face of injustice. This museum exhibits the inspiring legacies of iconic leaders like Mahatma Gandhi, Martin Luther King, Nelson Mandela, Rigoberta Menchú Tum, and the Dalai Lama. Their lives serve to remind us all of our personal potential to effect social change and usher in a more equitable world.
To foster the power of awareness and personal responsibility in people of all ages, the museum established an innovative program aimed at the youngest members of society. MYT Sesame Island is an educational program designed for children ages 4 to 12. Developed in collaboration with Sesame Street, this program offers interactive exhibits guided by educational mediators where children and families come to understand their role in society and the importance of being agents for peace.
As we navigate the complexities of the world we live in today, Museo Memoria y Tolerancia offers a sanctuary where the young and old alike can learn, reflect and feel empowered. By walking through its halls, you contribute to preserving history and taking an active stand against intolerance. Let your visit be a step towards a more compassionate and inclusive world, and take part in this inspiring journey to enlighten a brighter tomorrow.
Museo Memoria y Tolerancia is located in Plaza Juárez in Mexico City's Historic Center and opens Tuesday to Friday 9:00 a.m. – 6:00 p.m., Saturday and Sunday 10:00 a.m. – 7:00 p.m.
Sandra is a Mexican writer and translator based in San Miguel de Allende who specializes in mental health and humanitarian aid. She believes in the power of language to foster compassion and understanding across cultures. She can be reached at: [email protected]