At the site of the world's largest pyramid (by volume), the Great Pyramid of Cholula, Puebla, the remains of pre-Hispanic braziers and a sculpture of the god Tlaloc were discovered during restoration work, the according to a press bulletin from the National Institute of Anthropology and History (INAH).
The findings were made while working on the pyramid's stairway, "Escalinata del Pocito", which started in December under the supervision of the Ministry of Culture through INAH.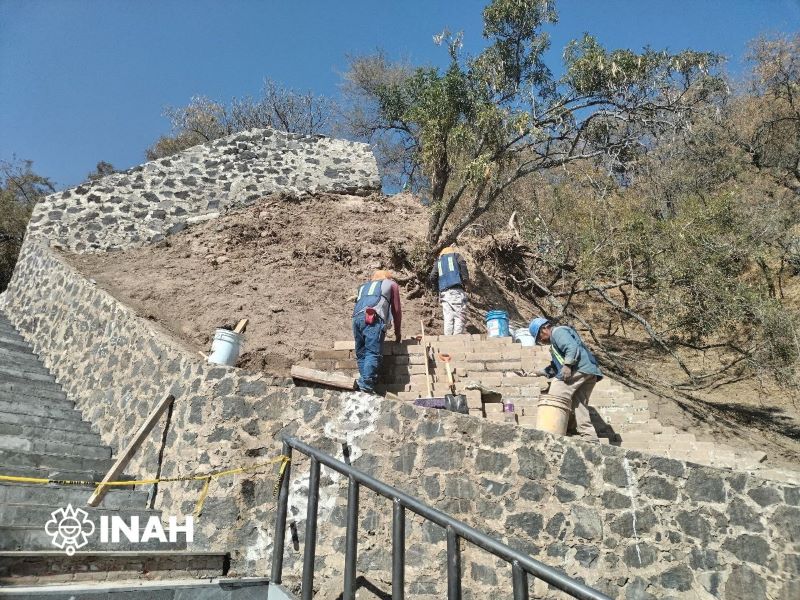 The first discovery was an adobe core that would correspond to the filling of the fifth stage of the pyramid base, dated towards the end of the Classic period (100-600 AD). 
According to the site coordinator Catalina Castilla Morales, and the archaeologist designated by the INAH to supervise the restoration, Mariana Toledo Mendieta, this nucleus is evidence of the construction process used by the ancient cholultecas (inhabitants of Cholula) to expand their monument.
"Although we no longer have the façade or the plastering of the sixth stage of the pyramid, these nuclei hint at the shape the building would have had," Toledo explained in a statement from INAH. 
Pre-Hispanic braziers were also discovered in an area that is believed to be a break on the slope of the pyramid. According to Toledo, they still don't know how old the remains are or if they were used as pyramid lights, or with ritual purpose. However, "it is clear that there was a sustained use of fire in the site and that when one of the braziers broke, instead of removing it, they placed another on top of it," she said.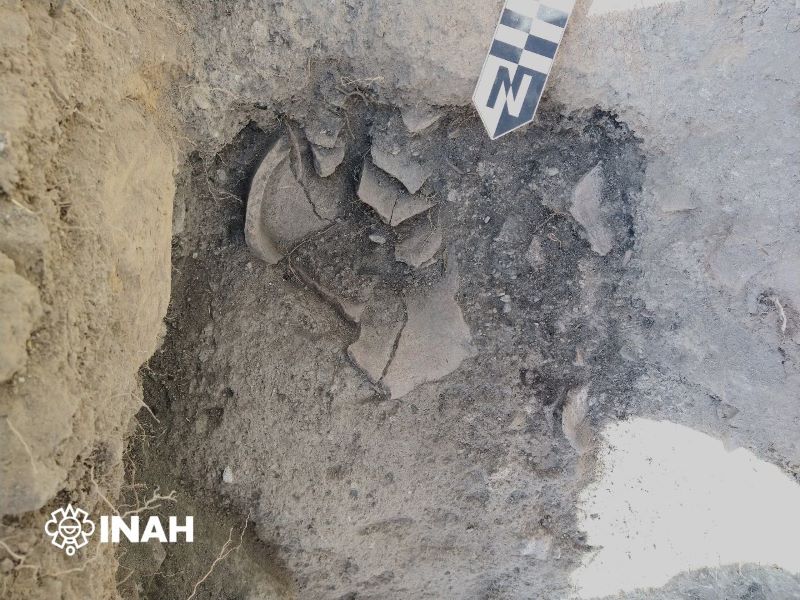 The other relevant finding is the discovery of a 30-cm high cylindrical white stone sculptural form that represents Tlaloc. The god of rain can be recognized by his characteristic blinders and the design of his fanged teeth. The fragments of the braziers and the sculpture are being kept in a temporary laboratory. Once the project is finished, they will be delivered to the INAH Puebla Center.
The work at "Escalinata del Pocito" seeks to restore the structure as it has suffered damage, especially since the 2017 earthquake. But such works have been "complex," according to the INAH statement, since the hauling of materials has to be done manually to protect the monument. The restoration is due to be finished in March.  
With reports from Vía Tres