Seven blocks of wood discovered in Chalco, México state, could be part of a boat that sailed Lake Chalco more than 400 years ago, archaeologists believe.
The blocks were found between the municipalities of Chalco de Díaz Covarrubias and Ixtapaluca, during an archaeological rescue project preceding works on the Chalco-Santa Martha trolleybus, which will connect Chalco to Mexico City via Iztapalapa.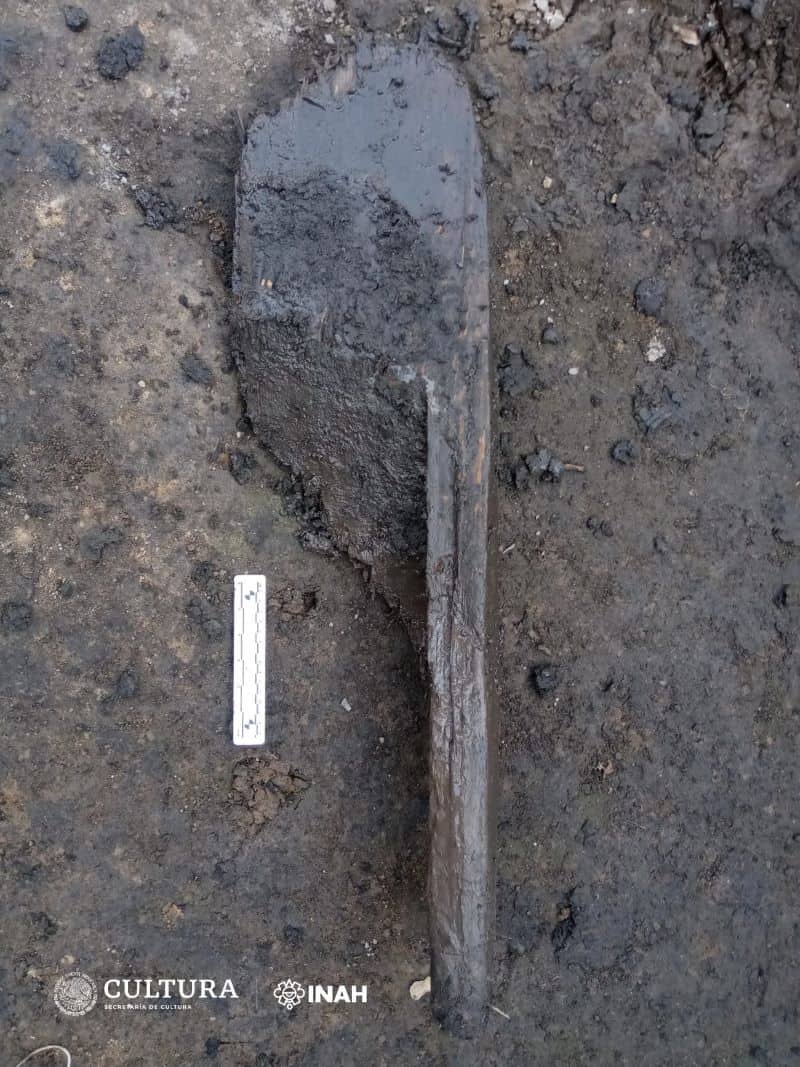 The National Institute of Archaeology and History (INAH), which coordinated the project, said in a statement that the blocks are each one meter long, 25 centimeters thick and between 30 and 40 centimeters wide.
They are curved on the outside, with a less pronounced curve on the inside edge and a straight section at the end. Based on their shape, one hypothesis is that they formed part of a brigantine-type ship that was used on Lake Chalco after the fall of Tenochtitlan in 1521. Brigantines were first used in the Valley of Mexico during the siege of Tenochtitlan, when Tlaxcalan laborers under Spanish direction built 13 of these ships to attack the Mexica capital.
An alternative theory is that the blocks formed part of a dam or bank for docking canoes, called an acalco in Nahuatl. Fragments believed to come from a canoe and a wooden oar were also discovered nearby.
The blocks were found 2.5 meters underneath a building that will house the terminal building for the new trolleybus system. Archaeologists believe the site was once a village on the northeast shore of the ancient Lake Chalco, which was almost entirely drained in the centuries following the Spanish conquest.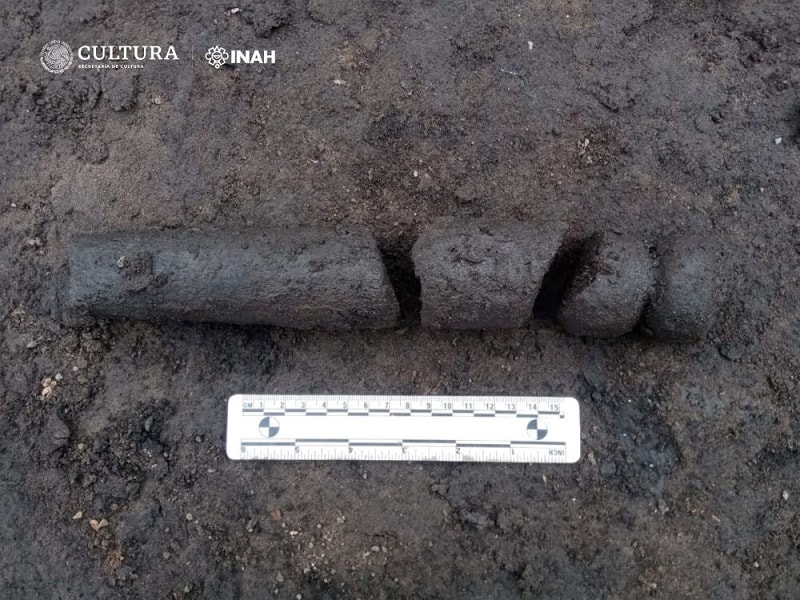 Ceramic material was also uncovered that suggests the village was occupied in the late Postclassic period (1325-1521 AD) and in the early colonial era.
Archaeologist Hervé Monterrosa Desruelles, who codirected the dig with Ricardo Arredondo Rojas, said all the remains are now in the project's laboratory in Chalco, where they will undergo conservation and further study in collaboration with the INAH's National Coordination for the Conservation of Cultural Heritage (CNCPC).
The site of the village has been registered and will be covered again to allow construction on the Chalco-Santa Martha trolleybus, which is projected to be completed in July.
With reports from La Lista