A team of national and international researchers have found subterranean structures under the archaeological zone of Mitla, Oaxaca — referred to as the Zapotec "place of the dead" by some historical accounts. 
For the "Lyobaa project" (Lyobaa meaning "place of the dead" in Zapotec) three different noninvasive geophysical technologies were used for the first time to make the discoveries, including ground penetrating radar (GPR), electrical subsurface resistivity tomography (ERT) and seismic noise tomography, according to the National Institute of Anthropology and History (INAH).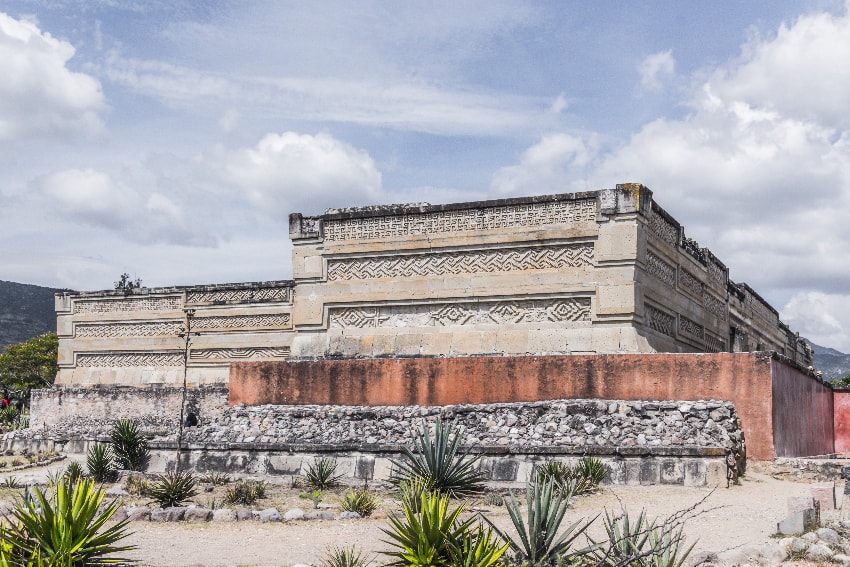 Using these methods, images can be combined to provide a 3D model of the structures below ground without requiring any physical excavation. 
"We found linear geometric features, which could be demonstrating the existence of other architectural elements, such as rooms, perhaps… and even that of a central altar much larger than the current one, practically double its size," said Denisse Argote Espino, a researcher with the INAH. 
One reason the structures are underground could be because of a collapse caused by one of the many earthquakes that have hit the region, explained Marco Vigato, a researcher with the Archaeological Research and Exploration (ARX) Project archaeological research association, the study's main funder. 
Mitla is one of the most important archaeological sites in Oaxaca's central valley. It was an important religious center and sacred burial place, with large structures featuring complex mosaics and geometric designs.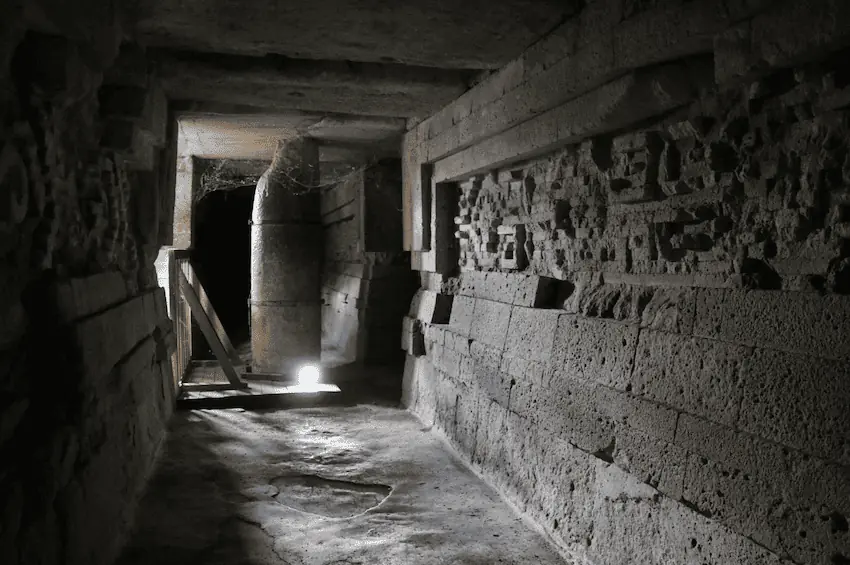 In May, the research team publicly presented the results of the first phase of the project, which confirmed the existence of extensive underground chambers and tunnels in the same location historical documents claim is the entrance to the subterranean temple of Lyobaa. 
Local tradition has long maintained that the so-called entrance to the underworld is under the main altar of a Catholic church built on the ruins by Spanish soldiers and missionaries who arrived in the valley in 1674. Among Spanish accounts of the site, the Dominican priest Francisco de Burgoa's from 1674 is considered the most detailed. 
He described extensive subterranean temples and chambers, containing tombs to high priests and kings. His account details a stone door that led into a deep cavern 30 leagues (over 100 miles) below ground. According to Burgoa, the missionaries believed Lyobaa to be the "backdoor to hell" and sealed all the entrances, leaving only the above-ground palaces standing. 
The study was carried out in collaboration with the ARX Project, INAH and the National Autonomous University (UNAM). Researchers are planning another geophysical investigation for September, focused on locating and identifying the remaining structures. 
With reports from El Universal, Wired and ARX Project