Recently, President López Obrador tried to convince Elon Musk to place his new Mexican Tesla factory in the south of the country instead of the north — without success.
Why was Musk so adamant about locating Tesla in Monterrey?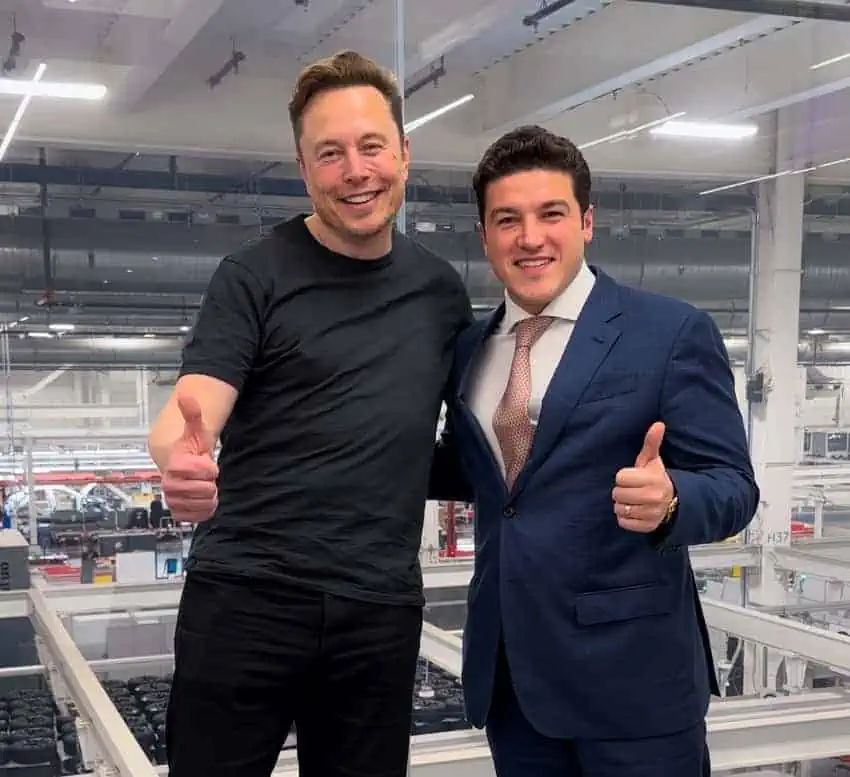 The simple answer is that Mexico's second-largest city has advantages in geography and infrastructure, but also in culture, that are difficult to reproduce in other parts of Mexico.
Monterrey is the country's industrial capital; the wide variety of products made here are found all over Mexico and in many parts of the world. There are an estimated 10,000 industrial enterprises in the metro area; more than 2,200 of them are foreign-owned. With the rise of "nearshoring" (moving industry closer to the U.S.), these numbers are expected to grow. 
Almost nothing in Monterrey's early history would indicate its role today. Lacking silver and gold but plenty of Indigenous inhabitants willing to fight, Spanish conquest here was slow. There was a small, isolated settlement here by 1600, mostly a military outpost defending against the Indigenous people and the U.S. 
Histories of the city generally skip over to the 19th century, when Mexico encouraged the Spanish and other Europeans to come and establish businesses, taking advantage of government incentives along with rail lines that connected Monterrey with the U.S., Mexico City and the port of Tampico in Tamaulipas.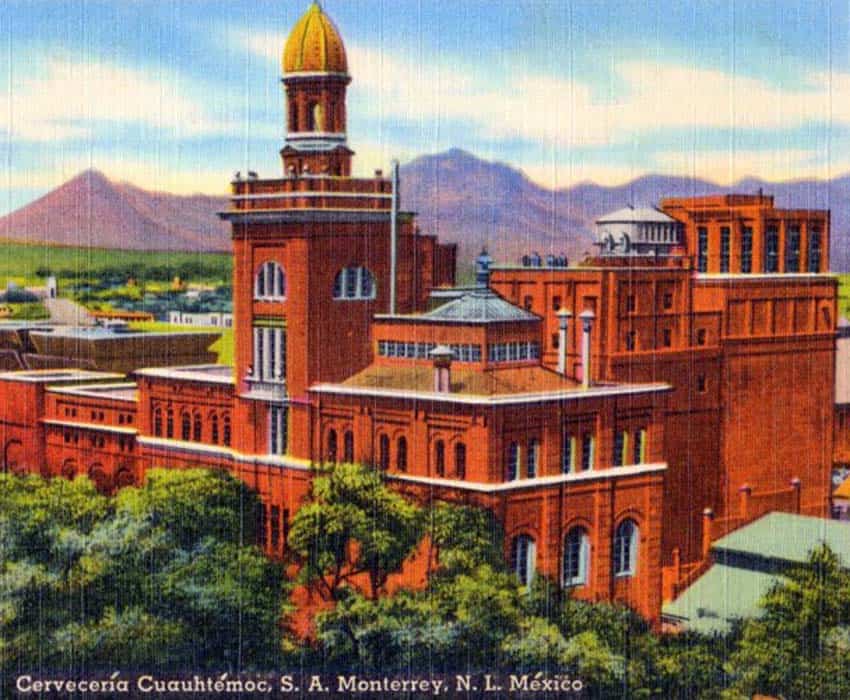 Unlike U.S. immigrants in Texas, the newcomers would assimilate, so while names like Rangel and Bremer are prominent here, these families and their companies are Mexican. 
Early factories here focused on textiles, but starting in the 1890s, diversification began into products such as steel, cement, glass, machinery and more, distinguishing Monterrey from other northern industrial cities. The U.S. has been an important customer, but Monterrey steel is found in important Mexican buildings, including the Monument to the Revolution. 
The entrepreneurship that made this possible continues and still makes Monterrey distinct from the rest of the country as it adds new technologies.
For over a century, business magnates here have focused on infrastructure since it is essential to their continued success. Rail lines remain important even to this day, but they are now supplemented by major highways and an airport that handles over 200 international and domestic flights per day. Public transportation exists and is of good quality, although Monterrey remains a car culture. 
Needing a supply of quality engineers and other professionals, industry here founded the Tec de Monterrey in 1943, Mexico's most important private high school and university.
Even tourism infrastructure here caters to business travelers, who fill most of the 12,000 rooms in over 100 hotels and the two major convention centers — Cintermex and Convex.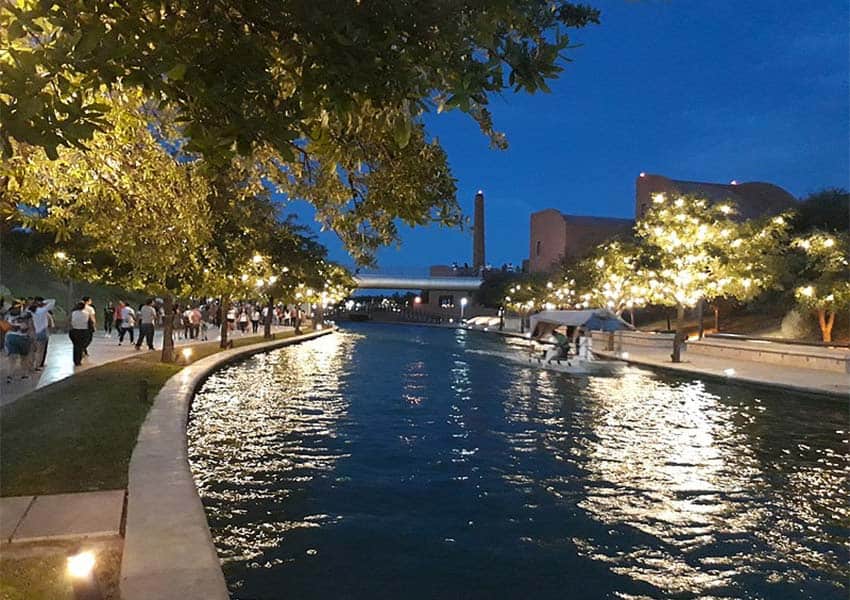 Although recent severe droughts have called this into question, the business publication Forbes has listed Monterrey as one of the most promising in terms of sustainable development.
There are modern systems to monitor air quality and recycle waste products.  It ranks fourth in Mexico in terms of green space, with 3.4 square meters per person — its gem is the massive Fundidora Park. 
Monterrey's infrastructure reflects what writer Raúl Rangel Frías called the city's "industrial culture," a social organization "unabashedly" based on its economy, influencing its relationship with architecture, intellectual thought and the arts. 
The foreign families and their businesses introduced a work ethic similar to that of the Protestant work ethic of the U.S., with a focus on ideals such as discipline, hard work, strict divisions of labor and punctuality.
One thing industrialization did not change was the basic relationship among the three main ethnic classes — the European-descended, the mestizo and the Indigenous. The hierarchy found everywhere else in Mexico appears here as well, but imposed over it is another hierarchy consisting of business owners, followed by white- and blue-collar workers. 
Monterrey's "historic center" is marred by many abandoned buildings, as development has concentrated outward and on the new. (To be fair, there is some bohemian-style development that might be this area's niche in the future.)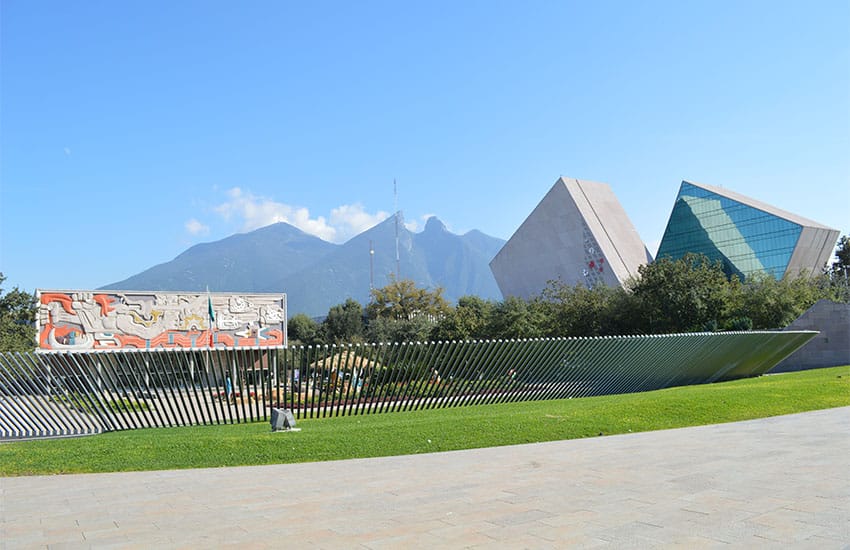 Focus on the past is most strongly found in fiction and nonfiction writing, especially that of Alfonso Reyes and Rangel Frías, but even this is focused on Monterrey's industrial culture. This writing is often positive, both about the industries and the people who work in them, because of local pride as well as factory sponsorship of newspapers and other publications. 
But it cannot be denied that these factories, past and present, are instrumental in how Monterrey's people see themselves. The closing of the Fundidora Monterrey steel mill in 1986 hit the city hard, but instead of redeveloping the grounds commercially, the massive swath of land became Fundidora Park, with waterways, museums, auditoriums and much more. 
It's an interesting example of "industrial chic" repurposing as many of the old brick structures, metal tubes and machinery as possible. 
Monterrey's other massive, immediately-identifiable enterprise is the Cuauhtémoc Brewery, which now owns almost all of Mexico's commercial beer brands. Other names you will probably recognize include Cemex, Femsa (owners of Coca-Cola, Oxxo etc.) and VivaAerobus. 
Although Monterrey comes in behind Mexico City by some measures, the statistics tell a more interesting story. 
Monterrey has one-eighth of the population of Mexico City (1.1 million compared to 8.8 million) but generates 7.5% of Mexico's GDP, compared to Mexico City's 17.5%. Monterrey has the highest overall standard of living in Mexico and is ranked ninth in Latin America according to ProMéxico. 
Only a bunch of fields 100 years ago, the suburb of San Pedro Garza García houses almost all of the city's movers and shakers. It's the richest municipality not only in Mexico but in Latin America. 
Monterrey boasts a unique position in Mexico's economy, one that only now cities like Querétaro and San Luis Potosí are trying to emulate, says Monterrey business coach Augustín Torres. 
If Monterrey is not that familiar to the average expat, it is because it has not developed a tourism industry that shapes much of Mexico's "face" to the world. But the city's "hidden" status should not be taken to mean that there is nothing here to appreciate. 
Leigh Thelmadatter arrived in Mexico over 20 years ago and fell in love with the land and the culture in particular its handcrafts and art. She is the author of Mexican Cartonería: Paper, Paste and Fiesta (Schiffer 2019). Her culture column appears regularly on Mexico News Daily.