Since 2017, Mexico has celebrated National Mezcal Day on Oct. 20 to recognize the Mexican agave spirit that gained popularity in recent years.
To celebrate, various cities will host activities to honor mezcal, a beverage that ancient civilizations considered to be for the gods and the royalty.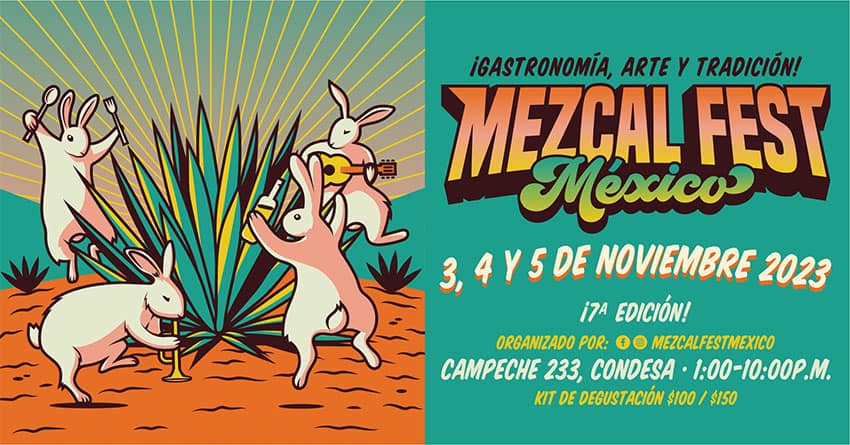 Some of the activities in the calendar include Mezcal Fest México 2023 in Mexico City's Condesa neighborhood from Nov. 3 to 5, and the Feria del Mezcal y Cerveza (Mezcal and Beer Fair), a Day of the Dead-themed event at the Tlatelolco Convention Center, on Oct. 28 and 29.
Here are five interesting facts about mezcal you should know.
1. Mezcal is made from various types of agave
All mezcal is 100% agave (also known as maguey) and is obtained by distilling juices that have been fermented with either naturally-occurring or cultured microorganisms. No other sugar source may be added during fermentation.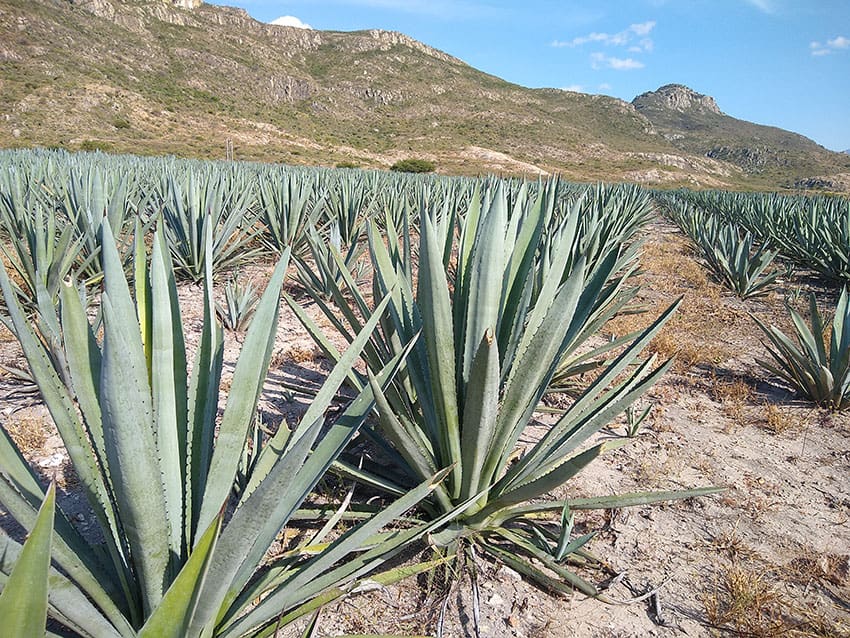 In Oaxaca, the preferred term for agave is "maguey." Any type of maguey can be used to make mezcal. There are approximately 40 maguey varietals that are believed to have sufficient fermentable carbohydrates to be considered viable sources of mezcal.
2. Mezcal is produced in nine states in Mexico
While Oaxaca is recognized as the largest producer of mezcal, the spirit is also produced in eight other states: Zacatecas, Durango, Guerrero, Michoacán, Puebla, San Luis Potosí, Guanajuato and Tamaulipas.
These nine states hold the Denomination of Origin (DO) to produce mezcal, a designation that refers to products specific to a particular region. Any mezcal must be distilled within the DO, prohibiting other regions' distillates from using the name.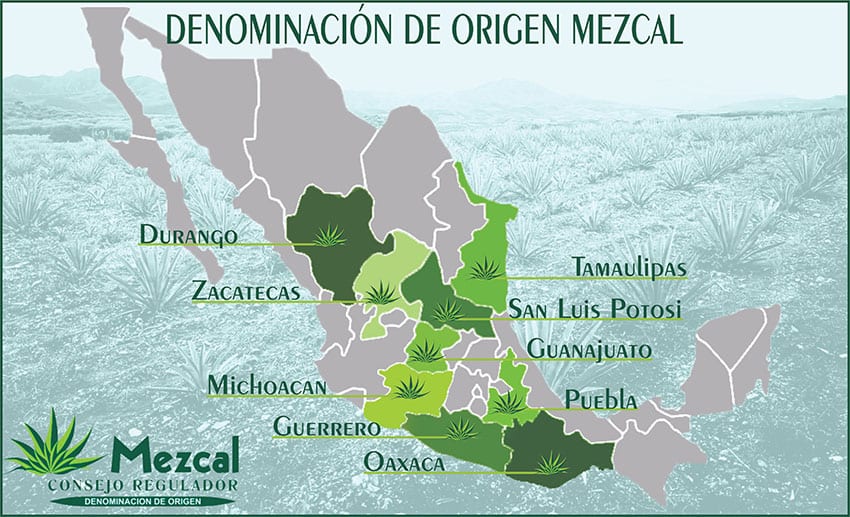 3. The mezcal market has grown 25%-30% annually since 2010
In addition to being an iconic spirit in Mexico, mezcal is also an important driver of economic growth.
The mezcal market has experienced consistent growth since 2010, with impressive annual increases of 25% to 30%. Despite the global pandemic's impact on many industries, the industry of mezcal maintained a growth rate of 3% even during the most critical moments of 2020 and 2021, according to Héctor Hernández, Director of Institutional Relations for the Mexican Mezcal Regulatory Council.
This pace of growth is unusual in any industry, Hernández told the newspaper El Economista. Although the growth pace is difficult to maintain, mezcal is gaining ground in national and international markets, he added.
4. Mexico exported 6.4 million liters of mezcal in 2022
According to figures from the Economy Ministry (SE), the international market is the leading destination for Mexican mezcal. In 2022, the SE reported that the country exported 6.4 million liters through 331 commercial brands, of which 5.5 million were destined for the United States.
5. 89% of Mexican mezcal is categorized as "artisanal"
Most of the mezcal that is certified by the Norma Oficial Mexicana (NOM) on mezcal is considered "artisanal," meaning the use of column stills, diffusers and autoclaves is not allowed in its production.
With reports by El Economista, El Economista, Secretaría de Economía, Experience Agave