The by-all-accounts abject failure of Mexico in the 2022 World Cup in Qatar has led to the inevitable hiring of a new head coach for the men's national team, in this case Diego Cocca, who was introduced at a press conference Friday.
The 50-year-old Cocca is an Argentine, just like the man he replaces, Gerardo "Tata" Martino, whose ignominious departure two months ago followed Mexico's elimination in the first round of the World Cup — marking the first time since 1978 that El Tri, as the national team is known, failed to make the final 16. Mexico tied Poland 0-0, lost to Argentina 2-0 and finished with a 2-1 win over Saudi Arabia that was too little, too late.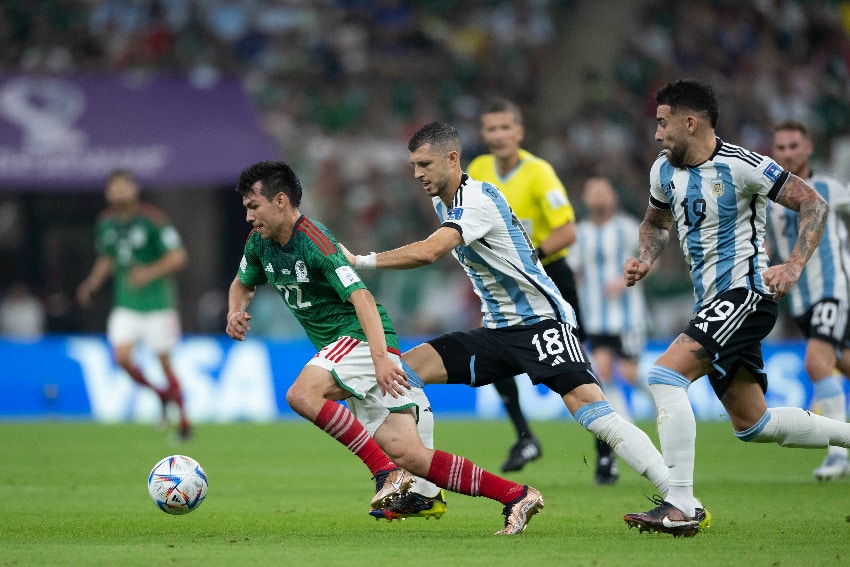 Not that making it to the knockout round would have cured all that ails Mexican soccer. Mexico's national team had lost its first game in the knockout round six straight times dating back to 1990, and besides appearances in the quarterfinals in 1970 and 1986, this soccer-mad country has never even had a whiff of a World Cup championship to get excited about.
Not every nation can be a world soccer power, but Mexicans sure are tired of NOT being one.
To that end — and with the advent of the 2026 World Cup being hosted jointly by Mexico, the United States and Canada — the political party Morena is taking steps to "transform soccer" in Mexico.
Ignacio Mier Velazco, a member of the Chamber of Deputies, and the coordinator of Morena in that lower house of Congress, announced this week that he is preparing a reform initiative in which Mexico hopefully will "stop making a fool of itself in the World Cups."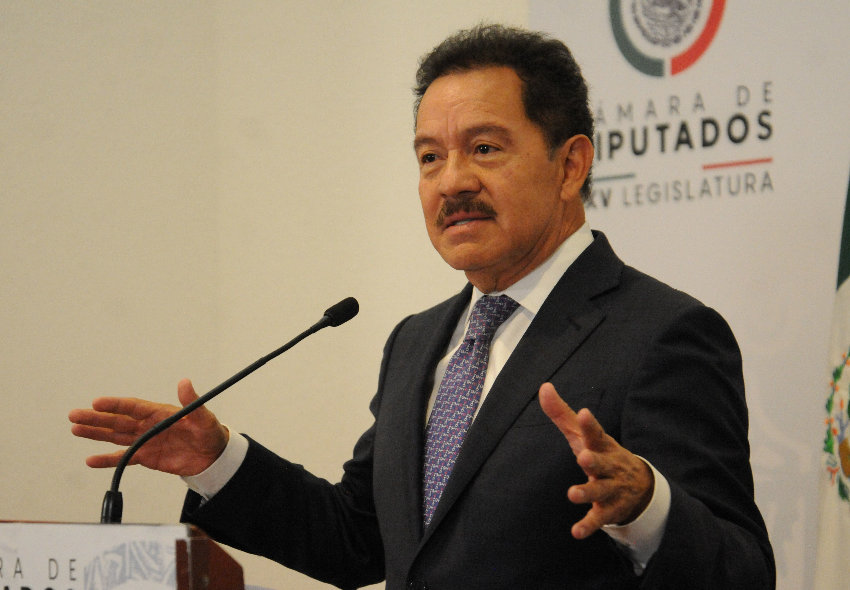 He called right now "the ideal moment to evaluate the panorama of Mexican soccer," from problems such as security in stadiums to issues such as adequate practice facilities for the national team and having a bad business model.
"Being the venue for a World Cup for the third time" makes this the opportune time to start reversing years of "eminent decline at the competitive level."
He added: "That is why we are going to work to avoid making ourselves ridiculous, as we have been doing lately. [The failure to advance in] Qatar cannot happen again, especially in a country with all the soccer tradition that exists in Mexico."
Mier Velazco said that soccer managers are going to be invited to discuss his initiative, clarifying that "it is a matter that is on the agenda of the Sports Commission."
Perhaps point one in the discussion will be whether Diego Cocca was the right choice to take over as the Mexican national team's new head coach, or "manager" as it is called in many soccer circles.
ESPN soccer commentators Sebastian Salazar and Herculez Gomez both took a negative stance, with Salazar saying that Cocca lacks experience, especially on the international level, and Gomez saying that Cocca is not the right fit. (Salazar and Gomez's hard-hitting views are presented in a 12½- minute ESPN FC video or heard as part of a 70-minute "Futbol Americas" podcast episode. Both are in English).
"If you are Mexican and had hoped for a home-run swing, this is certainly not that," Salazar says at one point. "Outside of Atlas, you've got to look really long and really hard to find anything that's a sustained success" in Cocca's coaching career.
Atlas F.C. is a Liga MX top-division team that plays in Guadalajara, but rarely gets as much attention as their municipal compatriots, Club Deportivo Guadalajara, more commonly known as Chivas — that is, until the last couple of years, when Cocca guided Atlas to back-to-back league titles in December 2021 and May 2022 (Liga MX plays two seasons over the course of each calendar year).
Cocca received much acclaim, for the championships ended a 70-year title drought for Los Rojinegros ("the red-and-blacks"). And when the prominent Liga MX team Tigres UANL needed a new head coach last year, the team based in the Monterrey metropolitan area hired Cocca.
His stay with Tigres began was a short one, lasting only since mid-November and including only five games as the team's head coach on the sideline since the season started in January. To his credit, Tigres were in third place with three wins and two draws when Cocca departed this week.
"It is valid to go to fulfill a dream," said Mauricio Culebro, president of Tigres. "We are not in a position to clip anyone's wings…he told us that he had a vision of leading the team because he owes a lot to Mexican soccer." Cocca played for Atlas, Veracruz and Querétaro in the Mexican league, and coached Santos Laguna, Tijuana, Atlas and Tigres.
A pro player in Argentina who got his coaching start there, Cocca was not considered among the favorites to take over as Mexico's head coach. Names commonly mentioned included Miguel Herrera, who led Mexico to the 2014 World Cup in Brazil and won the Gold Cup in 2015, and Uruguayan Guillermo Almada, who coaches reigning Liga MX champions Pachuca.
Cocca becomes the fifth Argentine to lead the Mexican national team. He was preceded by César Luis Menotti, Cayetano Rodríguez, Ricardo La Volpe and Martino — who stepped aside after the disappointing World Cup finish, but had long been under fire for years of uninspiring performances by the national team. Sometimes saying he felt like public enemy No. 1, Martino reportedly turned in his resignation last September, two months before the World Cup, but Mexican Football Federation (FMF) officials convinced him to stay a bit longer. 
Will the FMF officials be any happier with the Cocca hiring? Only time will tell.
"I believe a lot in Mexican soccer players and their talent," Cocca said on Friday. "But talent is not enough. You have to give them a whole lot of tools so they can take off, and that is my goal, I want to make them take off."
Speaking of the national team, he said, "I want it to be a winning team and to be able to face whatever is thrown at it. The sky's the limit."
With reports from El Financiero and Associated Press