The Mexican women's archery team won gold during the first stage of the World Archery Cup in Antalya, Turkey, on Sunday. 
The team, made up of Alejandra Valencia, Aída Román and Ángela Ruiz, beat China 6-0 to win the gold medal in the recurve bow category.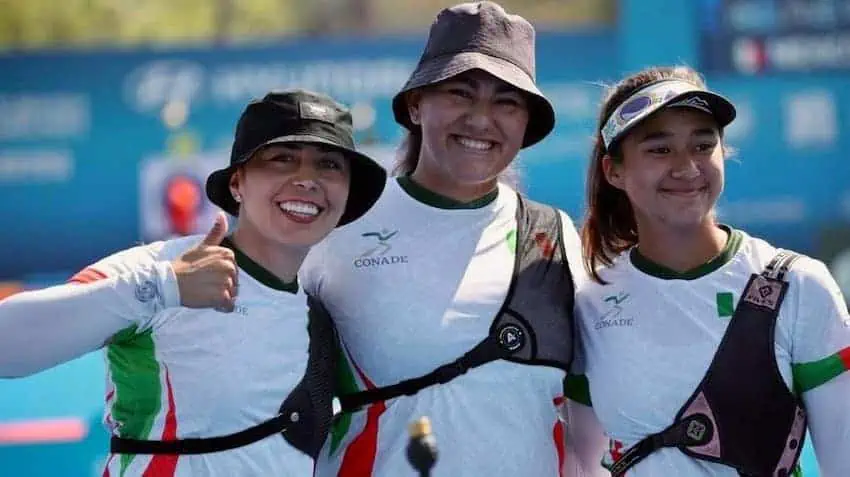 The recurve category is the Olympic standard for archery, with athletes shooting at targets from a distance of 70 meters. The matches are based on a system of sets in which the team with the highest score of each set receives two points. The first team to six points wins. 
The Mexican team took the first round by landing three arrows in the bullseye, scoring 55 compared to their competitor's 51. The second round was closer, at 55-54. They closed with a 57-53 victory, placing two bullseyes. 
In their first match of the tournament, Mexico beat host team, Turkey, 5-3, before defeating Italy and Spain. 
"It feels really good," Valencia said, "We have been waiting for first place for two years, and now we have it. It's a good start to the season. We have multiple competitions this year and starting our circuit this way is great." 
Antalya marks the first stage of the Hyundai Archery World Cup – consisting of four tournaments and one final. The next stage will take place in Shanghai in May. The Mexican women's team has already qualified for the final round in Hermosillo in September through their recent victory, although they also automatically qualify as hosts. Competitors must either win a stage or accrue enough points through consistently high finishes to be invited to attend.
Both Valencia and Román are experienced on the global stage, each holding Olympic titles. Valencia won bronze for Mexico at Tokyo 2020, and Román won silver medal at London 2012. For Ruiz, who is only 16 years old, the appearance in Antalya marked her debut at a high-level circuit. 
In the same tournament two years ago, Ana Hernández, Andrea Becerra and Dafne Quintero won the bronze medal in the compound bow category, the first medal for Mexico at the World Cup. 
With reports from Sin Embargo, SDP Noticias, Latinus and World Archery