The 2024 Summer Olympics in Paris are still 18 months away, but Mexico already has its first qualifier: Citlali Moscote in the marathon.
A native of San Juan de los Lagos, Jalisco, Moscote finished fourth in the Seville Marathon on Sunday with a time of 2 hours, 24 minutes and 53 seconds — the third fastest marathon time ever recorded by a Mexican woman.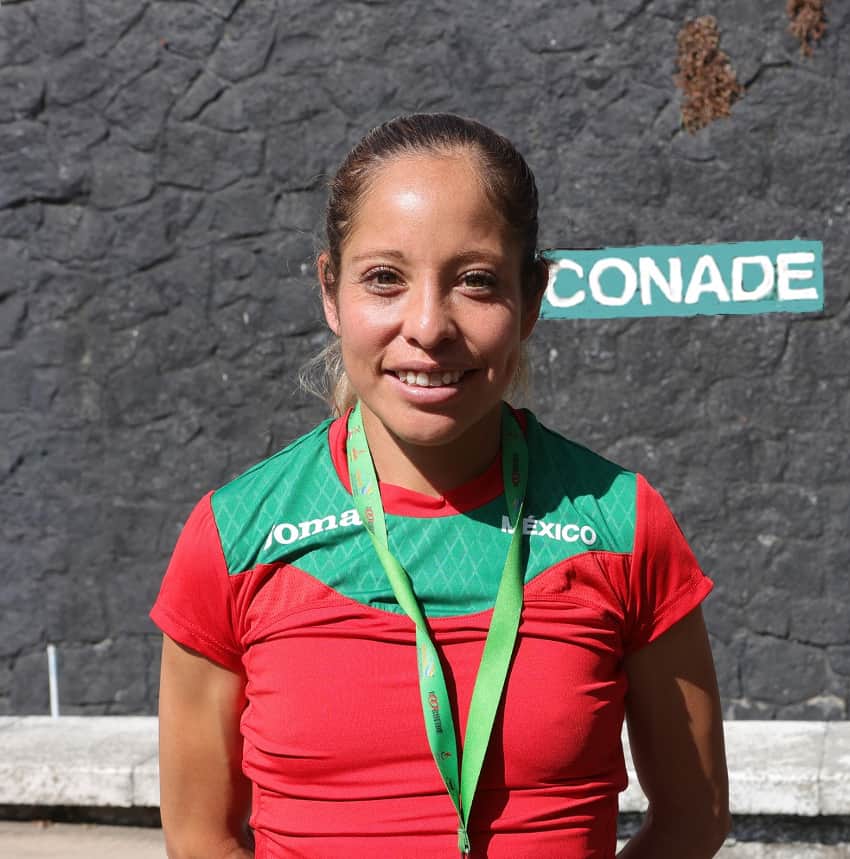 Her lickety-split time on the streets of Seville, Spain was 2 minutes faster than the Olympic qualifying standard, thereby earning her a place in the Paris Olympics, which will begin on July 26, 2024.
The only Mexican women to ever record a faster marathon than Moscote are Madaí Pérez of Tlaxcala and Adriana Fernández of Mexico City. Pérez, a 2008 and 2016 Olympian, ran a 2:22:59 in the 2006 Chicago Marathon; Fernández, who went to the Olympics in 1996, 2000 and 2004, ran a 2:24:06 in the 1999 London Marathon.
Moscote, 27, has been on an Olympic trajectory for a few years now, first turning heads in 2019 when she finished sixth in the half marathon at the 2019 Summer University games in Naples, Italy. 
In 2021, she won the BBVA Half Marathon of Mexico City, and in 2022, she placed 10th in the marathon at the World Athletic Championships in Eugene, Oregon.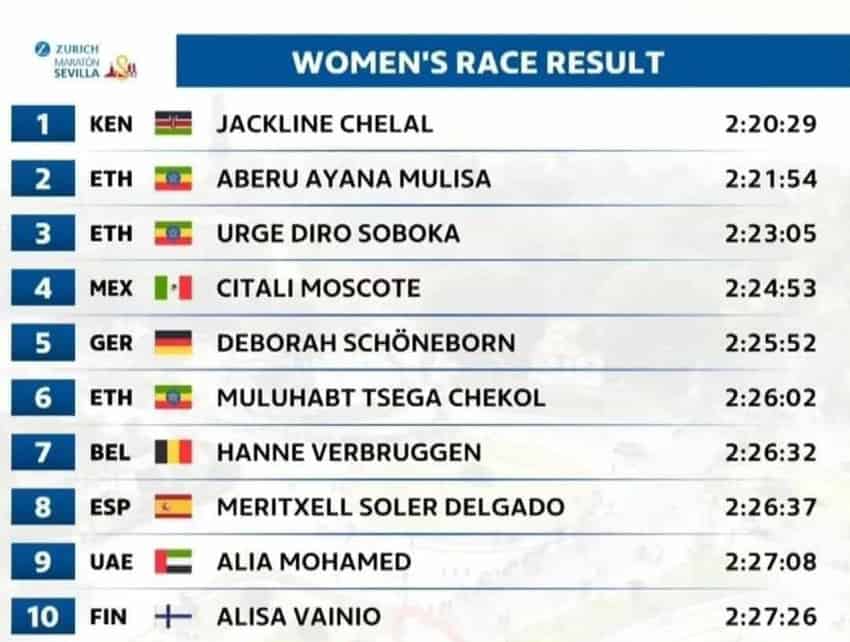 After her performance in Seville, where she finished 4½ minutes behind winner Jackline Chelal of Kenya, and behind a pair of Ethiopian runners who took second and third, Moscote is ranked 117th in the world in women's marathon.
Moscote attended the University of Guadalajara, where she studied marketing at the University Center of Administrative Economic Sciences (CUCEA). She was born on April 15, 1995.
Her successes include multiple medals in university competitions and at the national and international levels, and she has competed at distances from 1,500 to 10,000 meters and longer.
The marathon, a race that covers 42.2 kilometers (26.2 miles), has been contested in Summer Olympics dating back to 1896, although the women's event was added to the program only in 1984.
At the Paris Games, the marathon will follow the same route as the Women's March on Versailles on Oct. 5-6, 1789 — an event that figures into the history of France and the French Revolution. The route will start from the square in front of City Hall, pass some of Paris' most beautiful monuments, swing past the Palace of Versailles and finish at the Esplanade des Invalides.
Moreover, in a special feature presented by organizers, the marathon route will be open to the public in what is being called the Mass Participation Marathon. It won't be run at the same time as the Olympic marathon, but it will be on the exact same course, and it will be open to 20,024 people who complete various challenges and whose entry forms are selected in a random draw in early 2024.
With reports from Informador, El Universal and MVS Noticias