Charm. Quality. Family. Authenticity. These are the words that sprang to mind when I walked through the little door at Mesones 56 in San Miguel de Allende's historic center, and into Los Waffles de Paul.
This utterly delightful mother and son team from Belgium – Marie Pascale-Gérard and Paul – make a mean waffle.  And I mean, melt in your mouth, like I've never tasted before, waffle. There are hundreds of interesting eateries now in San Miguel de Allende, but this menu is unique and delectable, including not just signature Belgian waffles, but also chocolat chaud, chocolate mousse, sweet coffee and chouquette. As you will learn in the interview below, they are just getting started!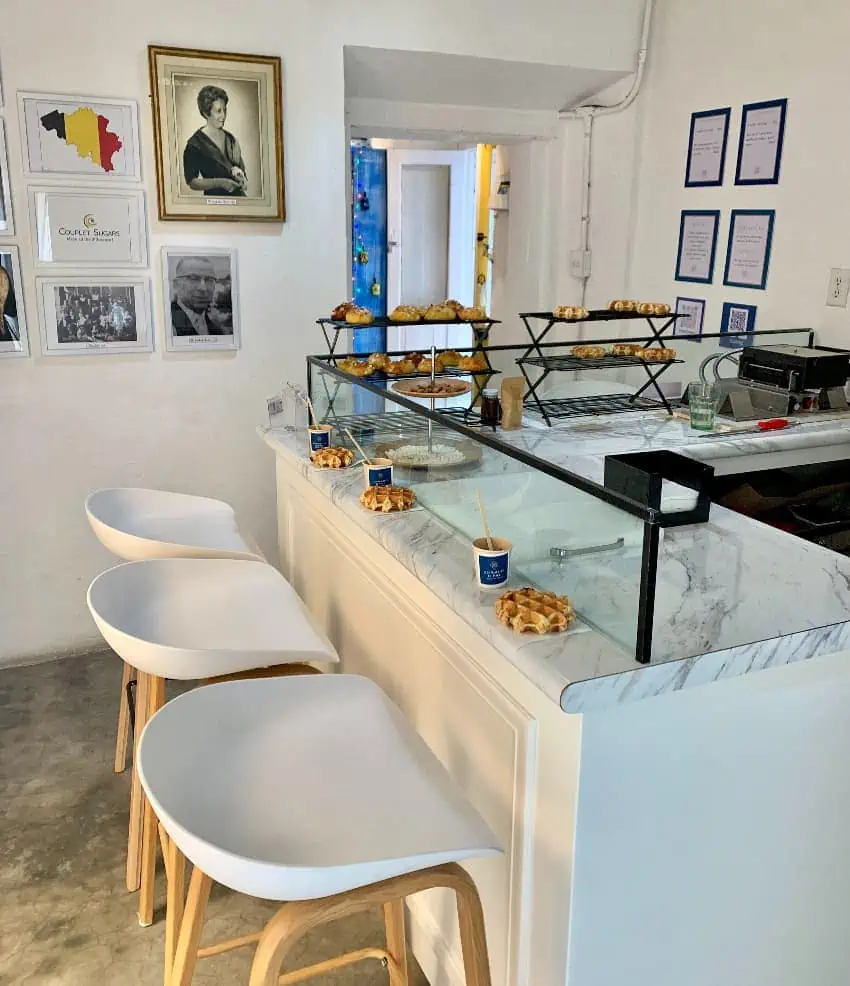 How did you get here, Marie? 
Back in my day in Belgium, one went away for a year at age 18 to gain life experience. My father had been captivated by some Mexicans he'd met, and suggested Mexico, so I said, why not? 
I ended up in Celaya, with three host families, and had the adventure of my life. I fell in love with Mexico.
I studied law back in Belgium, got married, had three kids, became obsessed with food and cooking, then moved to NY, then Montreal and Geneva, and yet I always had this yearning for Mexico.   
Well, now my youngest is 20 years old. He's full of creativity, but he suffers from dysphasia (a language disorder) –  and that's a hard path, especially in Europe – so we decided last year to invent a new life. I set my mind to return to Mexico, where it's warm and happy, where I feel something truly different is possible, by 2023. And I decided to build a business. Something my son could create. Something unique to us, that could continue into the future as a family legacy.
Why San Miguel de Allende? 
I visited San Miguel in the late '80s, when I was living in Celaya.  It was different then, the expat scene – just bohemians, art, fun. I remember there was a fantastic nightclub! And going home in the wee hours of the morning…
When I first had this idea to move somewhere new with my son, San Miguel struck me as the ideal place for a small, family business. It's beautiful, historical, large enough to be "happening", small enough to have a close-knit community.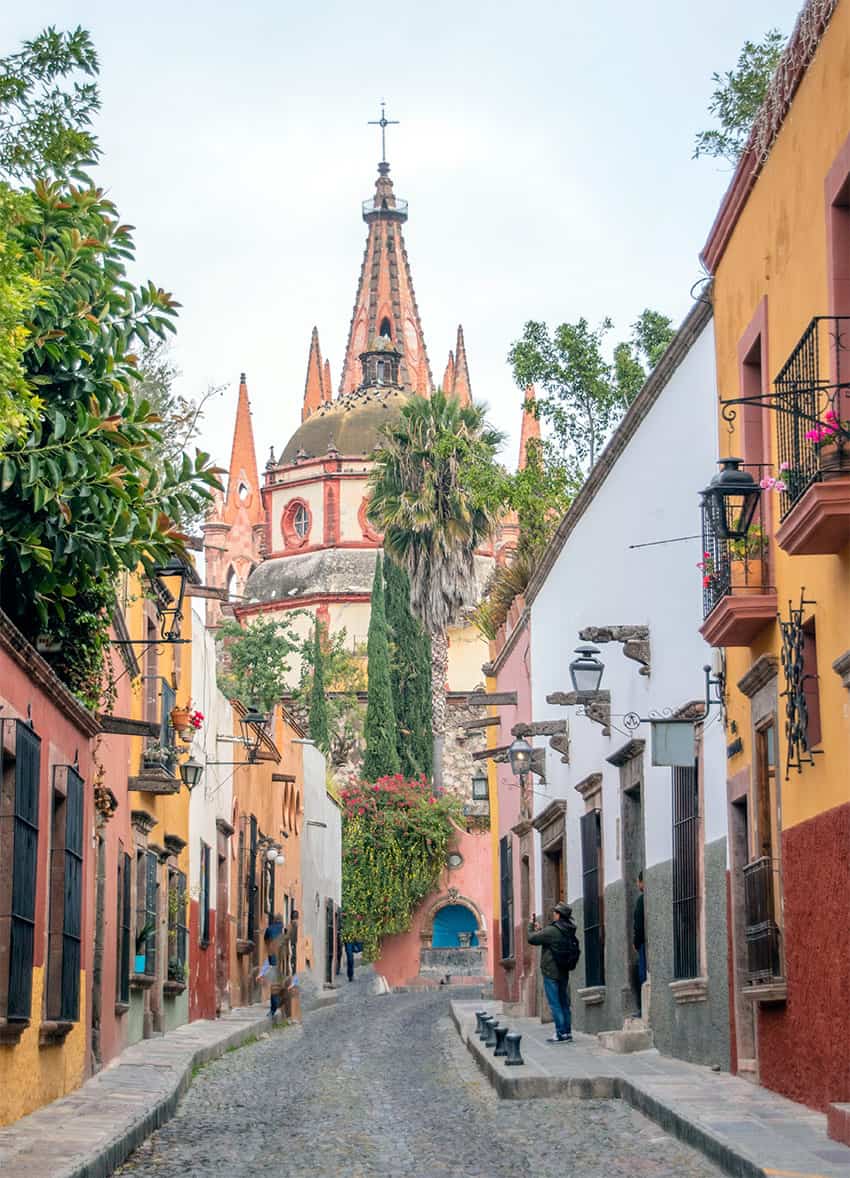 Brussels and Montreal are such international cities, and New York is New York, but San Miguel is really a mecca for young families, entrepreneurs, dreamers. It's easy to integrate here; the Mexicans are generous, curious, and it feels like there's room for everyone – if you make an effort to fit in and learn the language too!
Marie, tell me about these waffles. Why have I never tasted a waffle like this?
These are real Belgian waffles! We make a Liège waffle. There are two traditional kinds of waffles from Brussels and this is the street version. It's therefore round, not rectangular. 
We have the authentic mix shipped to Mexico, and delivered here by truck. We're playing with the Belgian clichés – waffles and chocolate – the mousse, the spread, the hot chocolate, the chouquette (an empty profiterole with pearl sugar on top).
Our story and where we're from is what makes us, and brings authenticity to our business.  In fact, our family business back home, Couplet Sugars, is one of the most successful sugar companies (selling to Kellogg's now). The sugar comes from the white beet, not sugarcane, and we invented pearl sugar.  It's a different sweetness, and the pearls don't melt!  So that's the crunch you get. Our business is our story, and that's why I've put up our family photos going back six generations.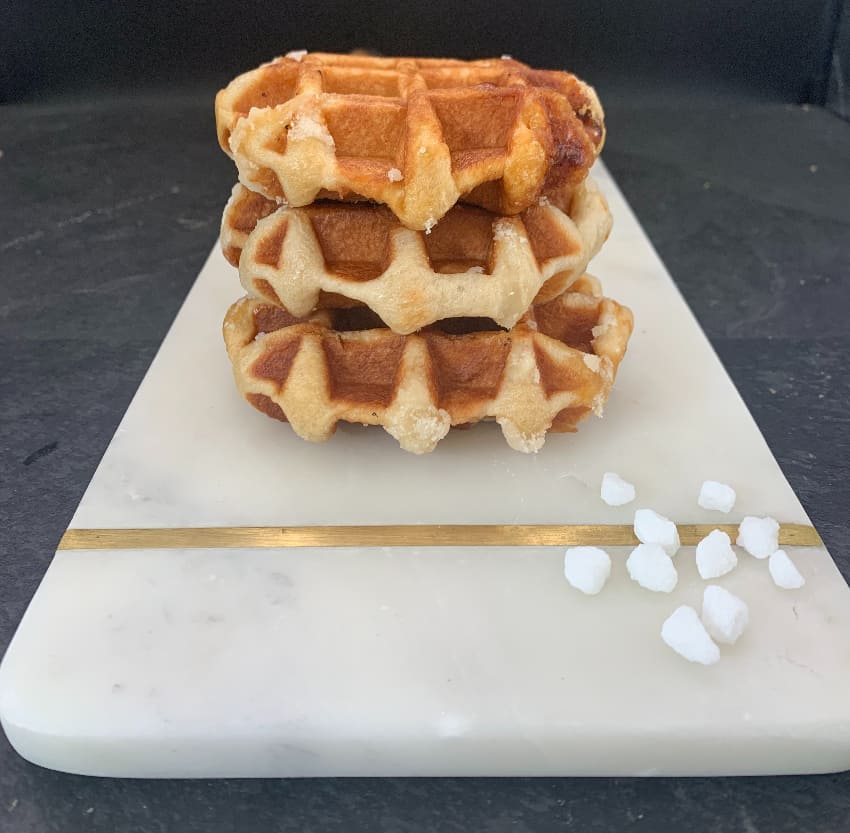 And of course, there's the chocolate sauce, the drinking chocolate. We use our favorite Belgian chocolate. And we sweeten our special coffee with pearl sugar too. We recently decided to name this coffee after my mother, "café Martine." 
Paul, you're the namesake of Los Waffles de Paul. How does it all feel?
I love it! My Mum and I have set this up together from start to finish, and I'm loving getting to know all the different people here, learning Spanish, figuring out our next steps. My Mum is brimming with ideas, and she's always been an amazing cook. We love brainstorming together.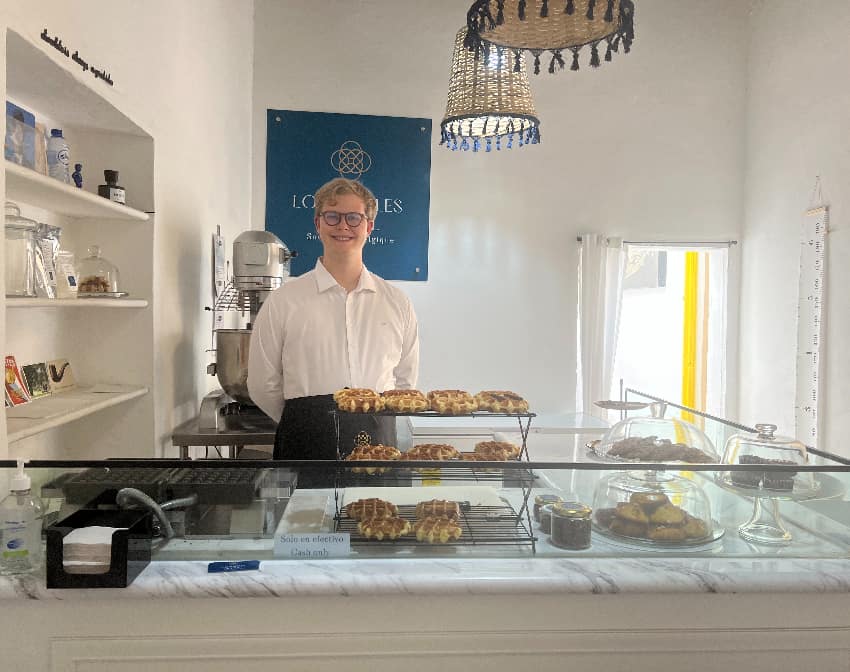 Being a business owner here feels exciting, there's so much possibility.  Everyone responds so well to our little cafe and all the quirks. I feel at home here and yes, I want to stay!
I'm the seventh generation in a family dynasty of confectioners sugar and this seems like an original way to continue that legacy. I think our ancestors would approve of the Mexican reception so far.
By the way, my actual name is Aymeric, but my fifth name is Paul, and my Mexican "tía", Gaby – well, my Mum's host's sister from her time in Celaya – said, "use that, the Mexicans will be able to say it!"
This place is so cozy – there are four chairs! Do you plan to expand?
We wanted to start right in the heart of centro histórico but we will be moving to Mercado Carmen (Pila Seca 19) by mid-June. We need the bustle!
We do like the intimacy of this place though, and we'll have that in our new spot too.   We've gotten to know our customers – they always return! And we meet new people from all over the world, every day. Feedback from customers inspires us to invent something new; a chocolate fondant cookie, ideas for a savory waffle. Someone recently told me the waffle was so gourmet, they wanted bubbles, a prosecco with it! Which gave us some ideas…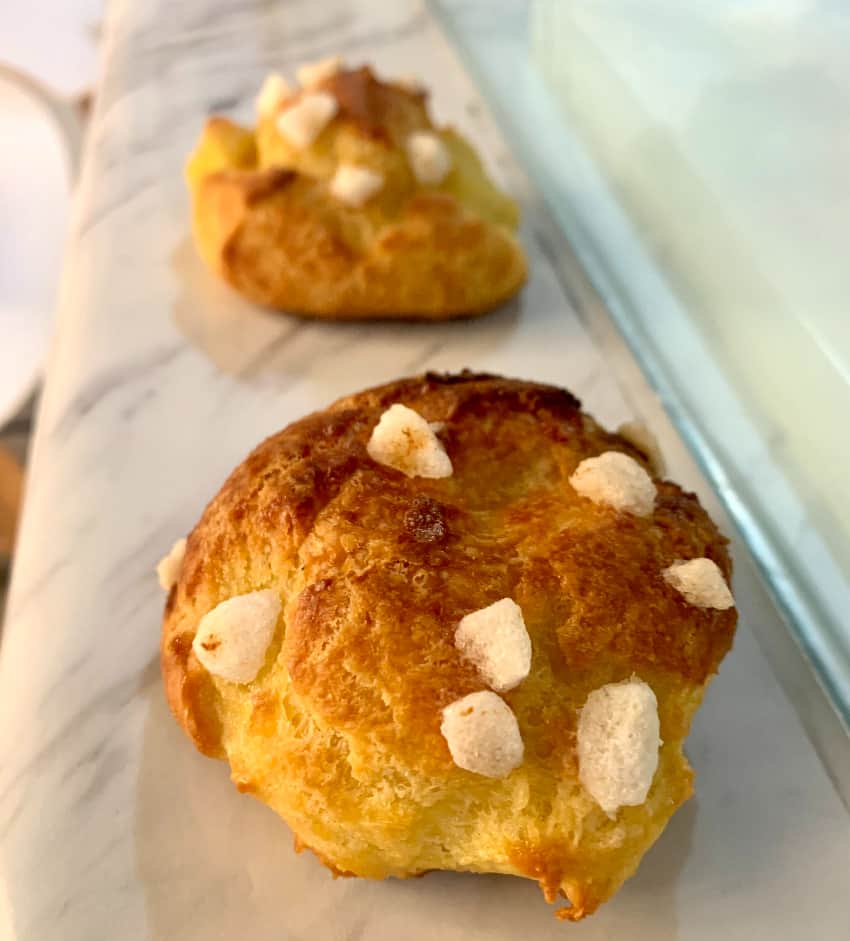 We've already done some events – the waffles went down well with red wine at a KW Allende realtors event. We'd like to partner with caterers, too.  I can see us at weddings, parties or a special family brunch.  There is so much going on here in San Miguel! Belgian waffles offer something fun and novel. 
Paul, how does this compare to being in Belgium?
I thought maybe we'd see how this went for a year or so, but I love it here. I know we can make it. The culture and the community is so friendly and open. It was hard for me back home, but this, we get to do ourselves, to pioneer our dreams. And I think the Mexican way fosters that.  
I love your shirts, and what's this measuring chart? 
Oh yeah, my Mum's artistic touch! I've got my white shirt with "Paul" embossed in gold, and she's got hers; "la Mama de Paul". And that chart? Anyone who measures taller than I am gets a free waffle!
Paul is 6 feet 2 inches tall.
Los Waffles de Paul is open 10:30 a.m. to 2 p.m. and 5 p.m. to 8 p.m., every day except Wednesday.
Henrietta

Weekes is a writer, editor, actor and narrator. She divides her time between San Miguel de Allende, New York and Oxford, UK.