Forty plus years ago, a young Jesús Montiel Hernández left his home in the Mixtec Indigenous region of southern Puebla. He eventually made his way to New York, working all kinds of jobs for 10 years until he and his family founded a jewelry business. That business became successful enough that Hernández could send money to invest back home, a rural area just southwest of Izúcar de Matamoros. 
The time spent up north also introduced him to something else – the United States' decades-long movement of hobbyists who brought back all kinds of beer, wines and spirits that had been ignored by commercial producers for decades. By the time Hernández decided to turn over most of the business to his children and return to Mexico in 2010, he says "…I had two passions: making jewelry and making alcoholic beverages."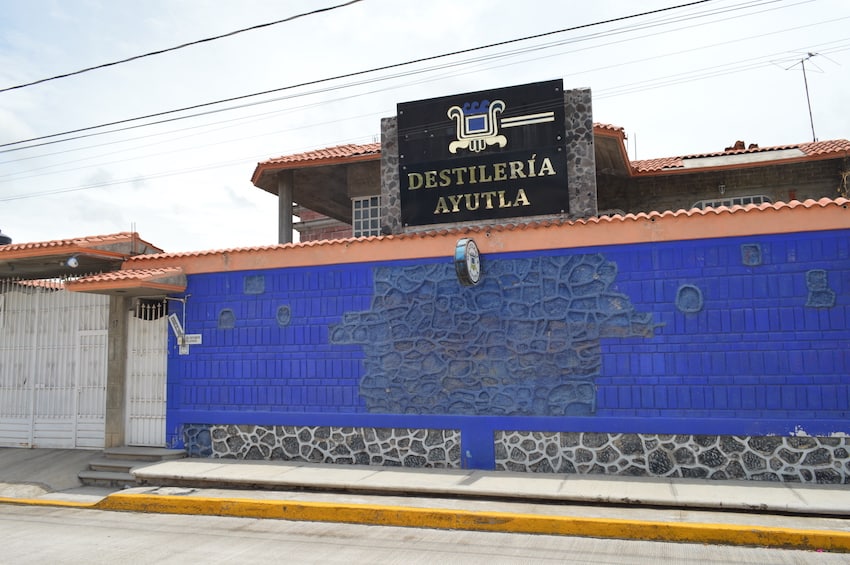 Bourbon whiskey was (and still is) of particular interest. 
"[My family and I] began researching the origins of whiskey in Scotland and discovered that it is made in Japan and China as well. From there, we looked for a Mexican version and found none," Hernández says, "We also found that "whiskey" does not have a denomination of origin, even in Scotland." 
While in the U.S., Hernández spent time in Kentucky to learn more about bourbon (American corn whiskey) because he was curious about whether the corn varieties he grew up with had possibilities. 
He quickly learned the pros and cons of using corn, and learning that Kentucky whiskey was a blend of 75% corn and 25% barley. Hernández, however, was determined that a Mexican whiskey needed to be from 100% Mexican corn. Today, this is the accepted standard of what makes a whiskey "Mexican."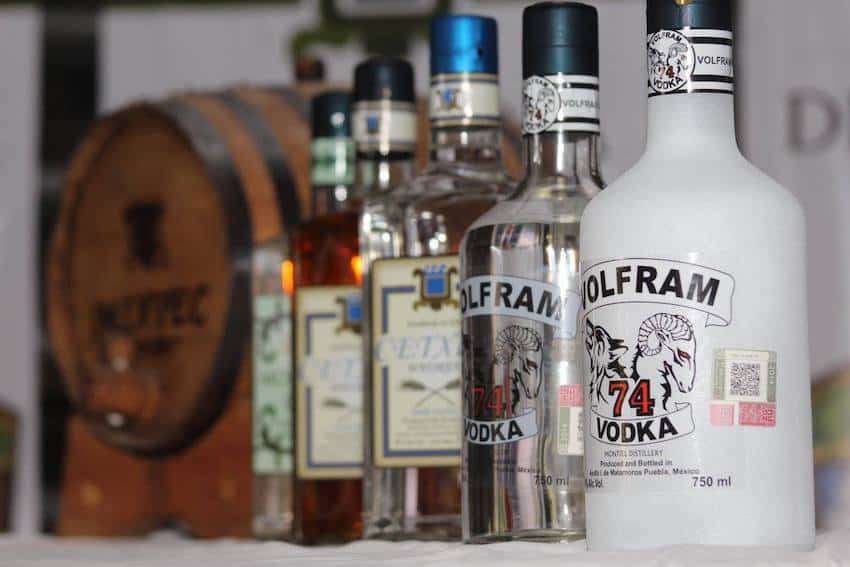 Hernández's home in Ayutla today is a testament to his passion for investing in his community… and the idea that it could be a center of fine beverage production. Over the past decade or so, he has built facilities filled with large commercial vats, barrels and experimental gardens to find what needed crops, like hops, can be produced by local farmers. 
The Ayutla Distillery and Brewery's flagship brand is Cetxim, Mexico's first "Mexican corn whiskey," which came out in 2011. It is made with a local Mixtec variety simply known as "white" corn, bred for the local hot climate. It comes in both "white dog" (unaged, clear) and  the more common barrel-aged type with their characteristic caramel hues. 
It is this product that has caught the attention of both local and regional press for some time now, but it is by no means Ayutla's only product. It produces various craft beers using Mexican ingredients such as cacao, damiana (and other herbs) and a regionally-popular fruit called nanche or nance. It also produces two other spirits – Volfran vodka and Monavgi gin, whose juniper berries are now grown locally. 
In Hernández's favor is the fact that whiskey is growing in popularity in Mexico. Almost all that is consumed is imported, however, with Johnnie Walker claiming about 45% of the domestic market. In the last few years, a number of distilleries have followed Hernández's lead, sensing opportunities in higher-end markets where pride in a purely Mexican product is important. Internationally, Mexico has gained a reputation for fine spirits due the meteoric rise in the prestige of tequila and the up-and-coming mezcal. A "Mexican corn whiskey" can certainly piggyback onto the trend.

While Hernández has been successful in producing high-quality whiskey and promising craft beers, there is absolutely no local market in the Izúcar area for these beverages, even at their relatively modest prices. While whiskey may be growing in popularity, local consumers simply cannot pay three to five times the price of a regular commercial beer or spirit, making it essential to get the product into outlets in larger cities.
But this is far from easy. First of all, taxes on alcoholic beverages on average account for about 60% of the retail price, and the government requires a seal called a marbete, which classifies alcoholic products sold in main outlets like supermarkets. While there are some exceptions to this rule for traditional home-brewed products, Ayutla Distillery does not qualify for this. This and the costs of small production make it very difficult to compete even against other, larger Mexican distilleries experimenting with Mexican corn, never mind international conglomerates.
The other issue is getting city markets interested in the brand, and even in corn whiskey. Efforts to get into markets in cities like Atlixco and Puebla began about 8 years ago, which included participation in the Puebla State Fair, although the pandemic put a damper on many of these efforts to reach restaurants and hotels.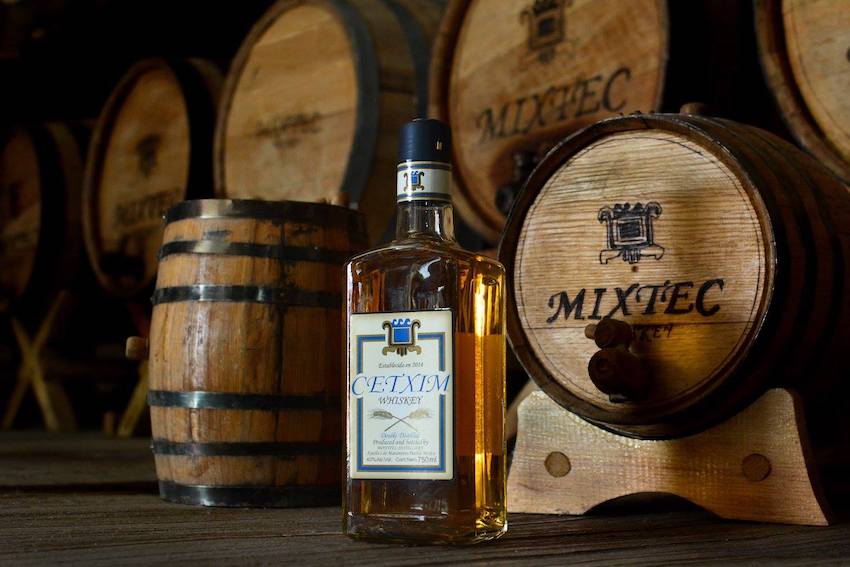 Hernández realizes that tourism is an important element to the distillery's success, as visitors may be more inclined to try what a Puebla operation has to offer. He recently opened a restaurant featuring his beers called El Bateador on Highway 892 just outside of Izúcar de Matamoros, which will also have hotel rooms ready by the end of the year. It's a slight detour if you are traveling between Puebla/Mexico and Oaxaca on the libre, but it's a good way to sample the product (with some chicken wings) if you are passing by.
The distillery has a website for ordering, as well as reserving a time for a tour/visit. If you are a fan of whiskey and/or entrepreneurial projects with a social side, a visit to the Ayutla facility is recommended. But make an appointment first. The roads require a bit of navigation, and the maestro is not always available. I was fortunate to catch him just before he went out to visit farmer-suppliers and got a tour despite just dropping in.
It remains to be seen whether Ayutla Distillery will grow from a passion project into a true local industry. But the project did plant a seed – several areas of the country including Oaxaca, México state, San Luis Potosí and even Sonora have corn whiskey projects in various stages. 
This achievement is just as important as the whiskey itself, which Hernández strongly recommends sipping neat or with a little ice to fully appreciate what Mixtec corn has to offer the palate.
Leigh Thelmadatter arrived in Mexico over 20 years ago and fell in love with the land and the culture in particular its handcrafts and art. She is the author of Mexican Cartonería: Paper, Paste and Fiesta (Schiffer 2019). Her culture column appears regularly on Mexico News Daily.