On a recent episode of the My Latin Life podcast, interviewer Vance comments to comic Stephen Steers, "Imagine you're Mexican though. And you're walking into a bar and they're just doing stand-up comedy in English. And you're just like, this is it… the gringos have taken over Mexico!" 
Like all humor, there is an exaggeration here, but it speaks to how much things have changed for foreigners living in Mexico. The explosion of the younger, English-speaking demographic has changed assumptions about who expats are and what they want from life in Mexico.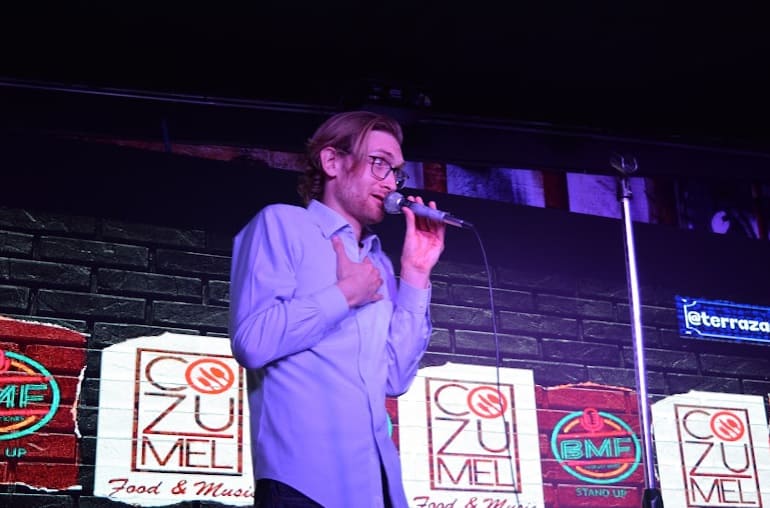 It also presents unexpected opportunities. 20 years ago, an "English comedy scene" in Mexico would have been unthinkable. Today, aspiring comics, even foreign ones working in English,  find Mexico fertile ground to get started. 
The center of English-language comedy is Mexico City, where the concentration of young professionals can both fill seats and provide new talent on stage.
One such professional demographic is the entrepreneur or digital nomad. Mark Bishop is all about performance in a nurturing environment. His "real job" is developing online psychological support services, but he is attracted to doing comedy for his own social and emotional well-being.
Bishop did one set in his home state of New Jersey just before moving to Mexico. But Mexico City has provided him with a community of comedy lovers, starting with the Friday night English sets at Café del Viajero in Narvarte, an increasingly popular neighborhood among expats.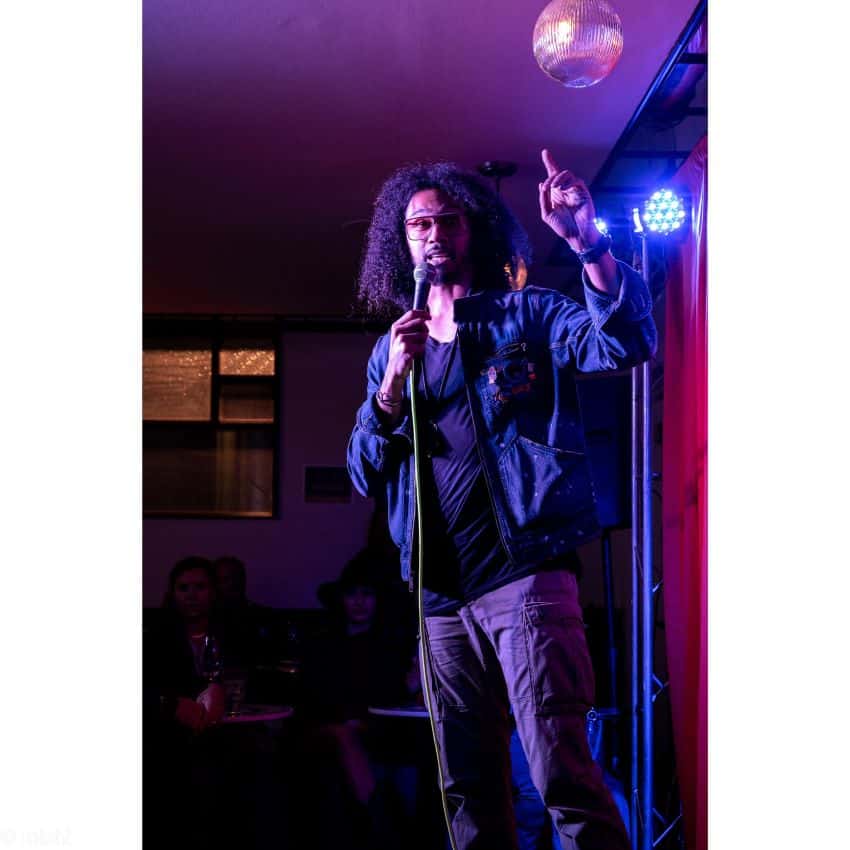 As much as Bishop appreciates the opportunity to hone his craft there, he noticed a lack of diversity in the crowd, especially with the growing number of Black Americans coming to Mexico. Last January, he and partner Namanda Musoke launched The Comedy Kickback from their Mexico City apartment. He explains that within months, they attracted not only Black and English-speaking Mexican crowds but Netflix writers, local DJs and others in entertainment. 
Performing comics lean toward minorities and women as well, but Bishop stresses that all are welcome. The different mix means a different experience for audience and performers alike, with some comics stating to the couple that it has been the best crowd they have performed in front of in Mexico. 
Stephen Steers is another digital nomad and entrepreneur who strongly believes that people like him should consider trying comedy. The dynamics of business and comedy, he says, are very similar: risk-taking, immediate feedback and seeing failure as an opportunity to improve. Though Steers performed sporadically in the U.S., he was frustrated with the difficulty getting stage time. Moving to Playa del Carmen during the COVID-19 pandemic, he found a much more welcoming environment and located open mic sessions in the tourist enclave almost immediately. Needing the energy of a major city, he moved to Mexico City last year, though he often still works with people he met in Yucatan.
Michael Weakley is one of Mexico City's pioneers in English stand-up. He began soon after he arrived seven years ago, just when the influx of younger foreigners really began to be felt. One of his reasons for doing comedy is to raise funds for his non-profit, Global Education Network, which aims to augment resources in Mexican public schools.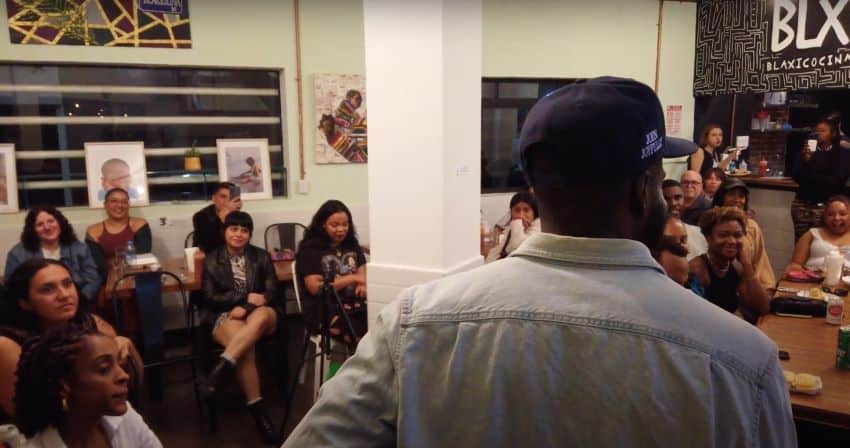 He started out performing at places like the American Legion and Pinche Gringo BBQ. Today, his focus is producing Inappropriate Laughter based at the Rouge Bohème Bistro in Colonia Roma, performing mostly as a host.
There is one other category of expat that seems to be drawn to comedy: teachers. This makes sense as they are already used to "performing" in front of tough crowds. Brad Dorrance came to Mexico 11 years ago to study Spanish and never left. A music teacher in the U.S., he now teaches elementary at the American School in Mexico City. 
"Comedy was always in the back of my mind," Dorrance says. But it was an open mic at Pinche Gringo that finally got him to say, "Let's see if this will work." Indeed, it has worked for Dorrance at the personal level, finding it highly creative and enjoyable, but it has also made him a better teacher. "Yes, I have to teach math, etc." he says, but "The kids remember the funny stuff. It is what they tell their parents about. In the end, we are dealing with human beings."
Another funny teacher is Greg MacPhee, who has taken his Mexican comedy experience back home to Boston. For the past year, he was in Mexico City to improve his Spanish but found the opportunity to "cheat" and try stand-up in English here irresistible. 
The relative anonymity here was important. "…you're in a foreign city, and you think you can reinvent yourself. No one back home is going to find out about it if you crash and burn." Now, with a little confidence under his belt, he is ready to try his luck at open mic events up north.
Opposite of Dorrance, MacPhee finds teaching informs his comedy. His high school students had told him he was funny, but it also gave him a thicker skin. "I'm used to being the most unpopular person in the room."
If not for money and fame, why do comedy?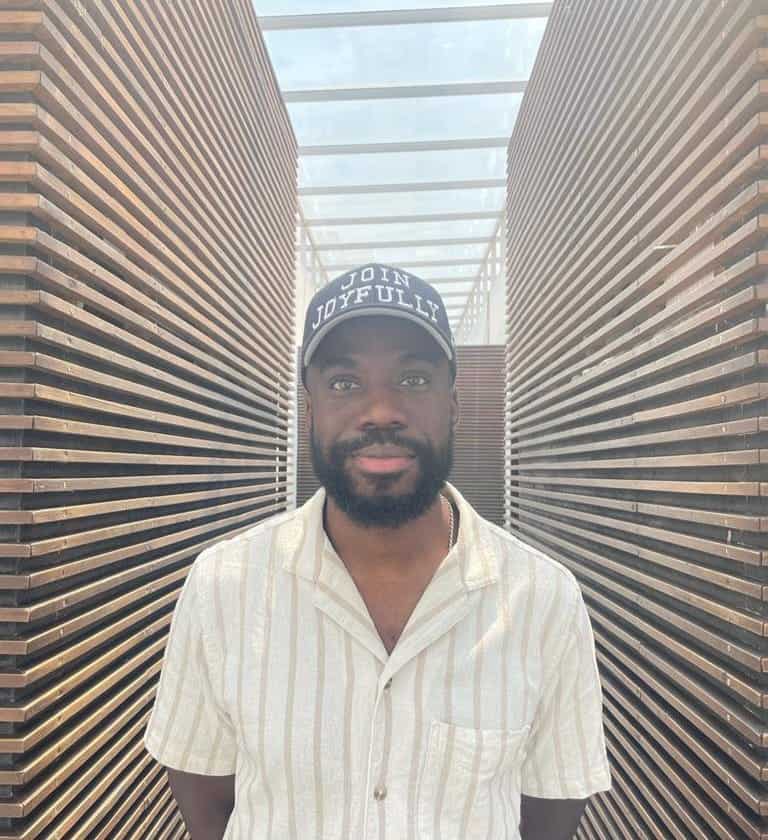 None of the aspiring comics I spoke to are necessarily looking to make it professionally, although none are adverse to the idea either. All have found that performing has personal and professional benefits, mainly related to how they interact with people, think on their feet and take failure in stride. 
But what really sets starting out in Mexico apart, it seems, is that the English-language comedy scene is flexible, welcoming and supportive.  "Doing stand-up comedy here is a way to make friends for me," Mark Bishop says. I am free to build community here." The social support and lower cost of living give these comics the breathing space to work out what material works for them. 
And all have nothing but good things to say about comedy promoters like Funny Girl Productions and Playa del Comedy for not only offering classes and workshops but also a sense of community among performers that is genuinely supportive. But the main benefit for the comics is finding the courage to chase their dream. As Steers says, "Once I got up [on stage], I was like, 'Yup, I should have gotten up here some time ago.'"
Leigh Thelmadatter arrived in Mexico over 20 years ago and fell in love with the land and the culture in particular its handcrafts and art. She is the author of Mexican Cartonería: Paper, Paste and Fiesta (Schiffer 2019). Her culture column appears regularly on Mexico News Daily.