About 10 years ago, I was sitting on the couch with my husband. After another long day at work and putting our toddler to bed, we were exhausted. I went to turn on the TV and zone out like we usually did those days, when Brian took the remote and said, "If we keep pushing play on this version of our life, I can't be the father or husband I want to be. I'm drained. We need to slow things down, shake things up and get traveling again."
We'd always been avid travelers and had lived abroad on several occasions, but it had been years since our last big adventure. 
When we became parents, we vowed that having a child wouldn't keep us from seeing the world. So when the travel bug began to gnaw at us again, we knew it was time to get going. We hatched a plan, and a few years later became permanent residents of Mexico.
Moving to a new country — or making any major life change — doesn't just require navigating logistics like visas, housing and what to do with all your stuff. Logistical planning is necessary, but it's not what drives big life change.
Big life change begins with identifying what matters most to you and learning to not spend energy and resources on what doesn't. It also starts with dedicating time to dream, and it means not letting your fears (or those of others) guide your decision-making. 
My husband could teach a master class on Big Life Change. I call him my "CEO of Dreams." In our 30 years together, he's been our conscience, alarm bell, dreamer, doer and overall chief executive of our big life changes.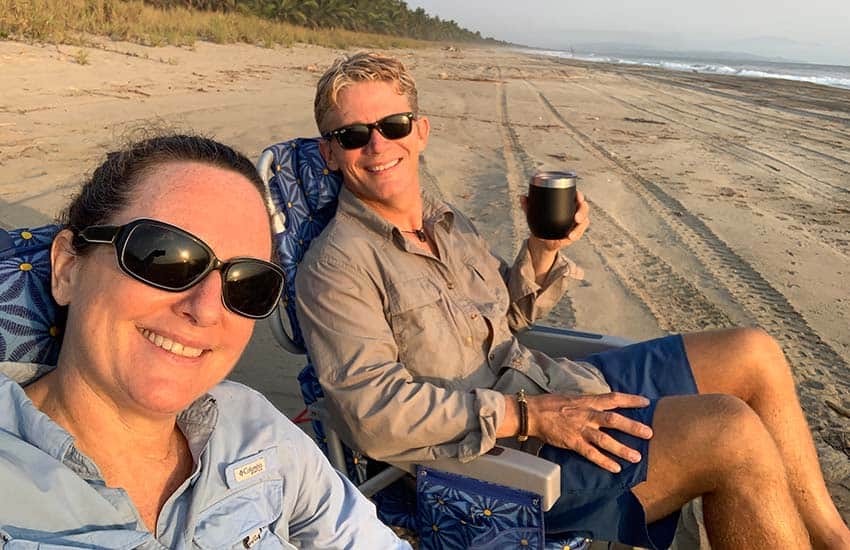 I've learned a lot from him over the years that I think would benefit others. So, without further ado, I offer up some advice from what I call "The CEO of Dreams' Guide to Big Life Change."
Zero in on what matters most
We often say that our families, friendships and health are what matter most to us, but are we really investing the time necessary to honor those things?
Take a good look at what matters most to you and ask yourself: am I investing my time and energy in those things? Or do I need to make a change to free up energy and resources to focus on what matters most? 
What would be required to make that change? Reducing your work schedule? Taking an extended break from work/school as a family? Figure out what you need to make happen in order to focus on what matters most.
Our two top priorities were being the parents we wanted to be for Maya, our young daughter, and the partners we wanted to be for each other. Both were higher priorities than any ladder we could climb in our careers. 
We also craved to travel again and improve our Spanish. Quitting our jobs to live in Mexico for a year was a big step toward focusing on what mattered most. 
Now, as permanent residents of Mexico, we work differently, live more simply and have far more time as a family and as a couple than we ever had as full-time working parents in the U.S.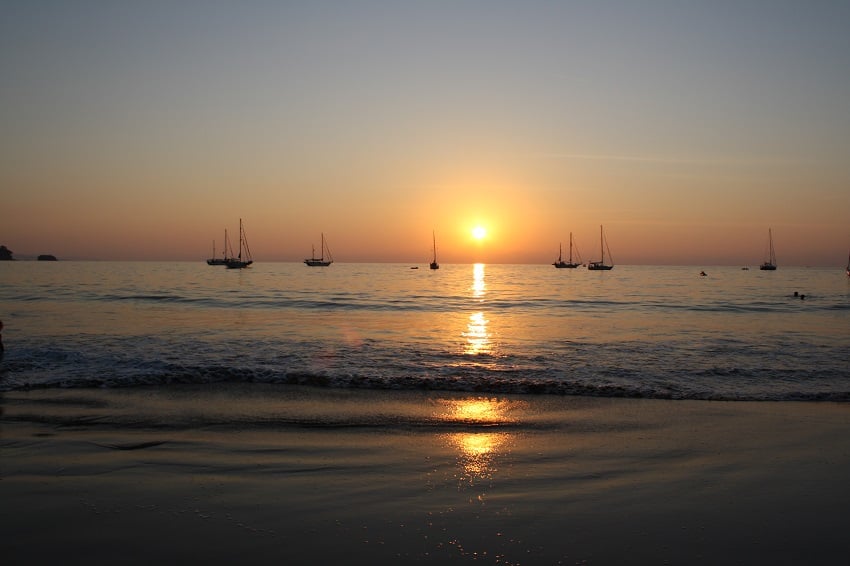 Dedicate time and space to dream
This literally means scheduling the time you need to map out a plan for achieving your dreams, not just thinking about it in your car or shower or making a "dream board." Set aside a specific time and place every week or once a month where there'll be no distractions where you or you and your partner can talk through your goals and what it'll take to make them a reality. 
Brian and I mustered up the courage to leave our jobs, and the confidence that we could support ourselves, during hot tub sessions in Colorado. In Chacala Bay, our new home, we still have paddleboard "meetings" out on the water where we reflect on the life we have created and how to keep it going as long as possible.
Cut out unnecessary spending
This is nuts-and-bolts stuff, but it's a crucial piece of advice for anyone wanting to break free of the rat race: you don't have to be uber-wealthy to break free. 
If you have a middle-class income (Brian was a schoolteacher and I work in the nonprofit sector) and can lay down some spending rules, you can fund your big life change. 
Take a look at your monthly spending. Instead of buying clothes at department stores, go to thrift and consignment shops; instead of paying for all those streaming services, pick just one; cook at home most of the time; host potlucks instead of fancy parties; reduce your meat consumption; buy food staples in bulk. There are lots of things you can do to reduce your monthly spending that can add up to thousands of dollars a year. It took us about three years to save enough money to go a year in Mexico without working.
On a deeper level, think carefully about your big investments: do you really need a bigger home, a new car or the latest and greatest tech? You might be better served by buying a smaller home, keeping your cars, computers and smartphones longer or by buying used or refurbished products. It's not about what the Joneses think, it's about what YOU want.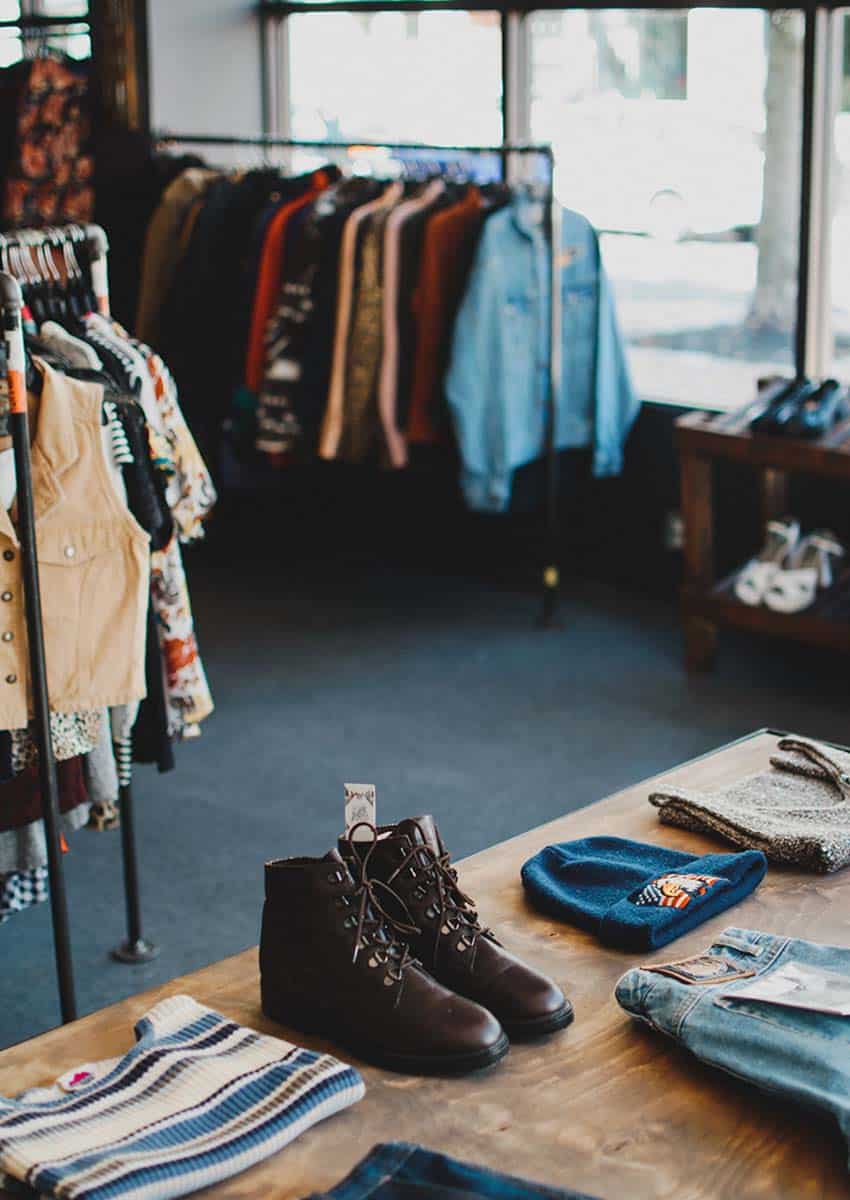 Make big life decisions from a place of hope, not fear
Another important thing we've learned is to never make big life decisions when you are in a place of anxiety. When you think about moving to a new country, and even after you've landed in one, you worry a lot: about what you will do for work, where you will live, will you make friends and more. 
This mental state is the worst for making big life decisions. You'll only end up limiting your options and keeping yourself stuck in place. 
Whether it's moving to a new country, quitting your job or taking another kind of leap, make your decision when you're feeling most hopeful and joyful about that idea. Focus on the freedom, time and new connections and experiences you'll gain from the change, not on what you might lose. 
I've never regretted making a big life change that was in line with my priorities, even if it didn't turn out the way I'd envisioned. I've only felt regret when I haven't made a change I really wanted.
Debbie Slobe is a writer and communications strategist based in Chacala, Nayarit. She blogs at Mexpatmama.com and is a senior program director at Resource Media. Find her on Instagram and Facebook.