For over 20 years, nonprofit organization Casita Linda has built homes for families living in extreme poverty in San Miguel de Allende. "We're now completing house #146, and later this year we'll reach #150, an incredible milestone," noted Executive Director Gabriela Rodríguez in a recent interview with me. I previously served as Vice President of Casita Linda, and I am currently on the Advisory Board.
"Moving into a Casita Linda house that has concrete floors, separate bedrooms for girls and boys, an indoor bathroom, furniture, a rainwater catchment system, and doors that lock is a profoundly life-changing event," said Louise Gilliam, president of Casita Linda's board of directors.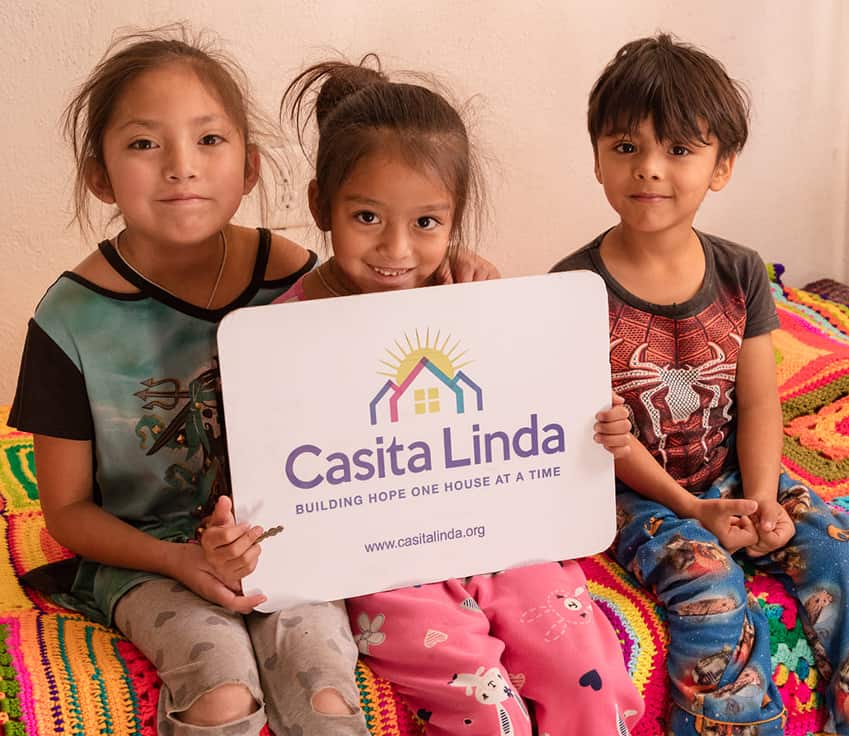 Before receiving a Casita Linda home, most of these families live in shacks made of found materials such as scrap metal, cardboard, plastic sheets, and scavenged bricks, with dirt floors that turn to mud in the rainy season. 
Casita Linda was founded in 2001 by Jeffrey Brown, a San Miguel resident, stonemason, and graphic artist, and Irma Rosado, a local human-services consultant. From the beginning, Casita Linda has been a team of foreigners and Mexicans working together to change the trajectory of impoverished families' lives.
It is impressive to see a small organization which currently has just seven volunteer board members, an executive director, two part-time office staff, and a small crew of construction workers accomplish so much. They currently build ten houses per year.
Choosing eco-friendly Mexican technology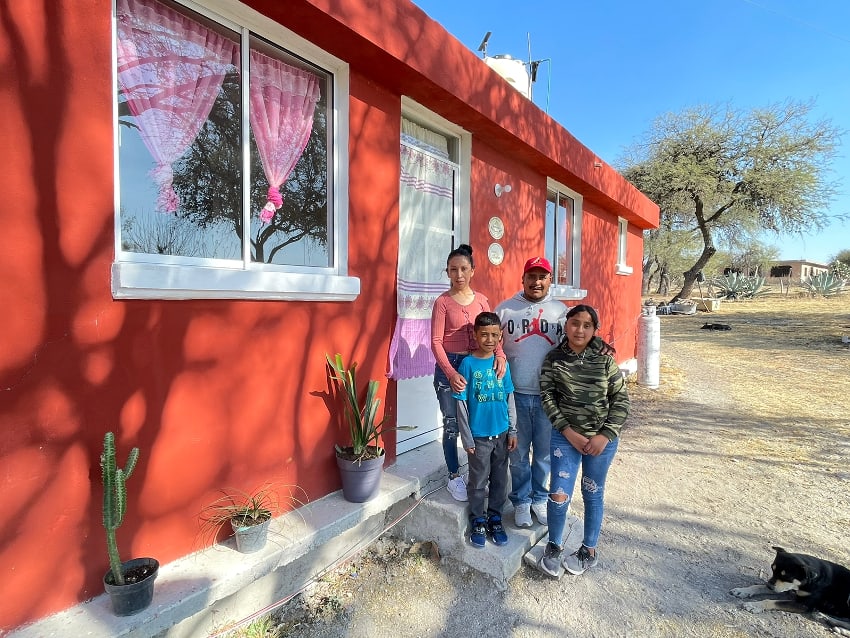 "As the organization evolved, we wanted to build a more sustainable house," explained Gilliam, "So we researched a wide variety of architectural designs and construction methods and ultimately decided to work with a wonderful company called Armados Omega, or Armo, from Puebla." 
Armo's husband-and-wife team of architects, Jorge Capistrán and Sylvia Zambrano, invented a system of interlocking concrete bricks, affectionately referred to by the Casita Linda team as "Legos," which are mortarless and self-aligning. This system offers substantial benefits over regular bricks. While improving the quality of the houses it builds, Casita Linda has reduced construction time by 50 percent, and perhaps even more importantly in a region facing a water crisis, reduced the use of water in the construction process by up to 70 percent.
Each house includes separate bedrooms for girls, boys, and parents, providing privacy and dignity, as well as a bathroom with a shower, sink, and toilet, a combination kitchen/living/dining room, electrical wiring and plumbing, a septic tank, and a rainwater harvesting system. 
Outreach and "sweat equity"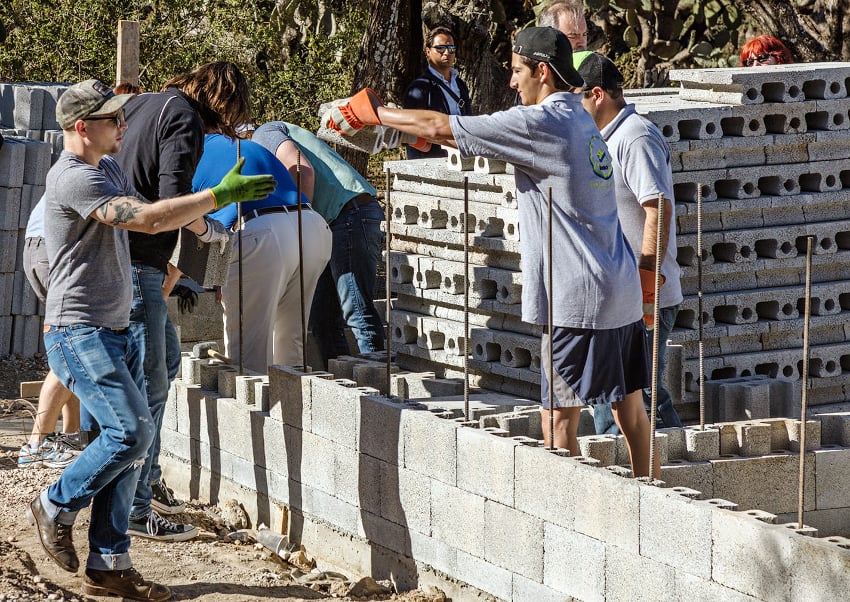 Casita Linda's path to home-ownership requires a significant commitment on the part of applicants who must agree to put in 100 hours of "sweat equity," helping to build their own home or the homes of others in the community. 
Recipients also attend nine months of empowering, community-building workshops led by Magda Pérez López, a social worker with decades of experience working in rural communities. Some of the workshops are geared specifically to women, while others are for both men and women.
Pérez López begins with topics such as self-esteem, childhood nutrition, water conservation, organic gardening, and income-generating projects, and she works up to such challenging issues as sexuality, family planning, addiction, and domestic violence. 
With the skills and knowledge provided, recipients are better prepared to start a new chapter in their lives. In addition, couples must commit to keeping their children in school, and the wife's name must be on the property deed as a protection for the children in case of a future separation.
"I believe the most significant impact is achieved when women and men leave victimhood and are able to become the protagonists of their lives," said Pérez López. "It is encouraging to see families improve their living conditions not only by receiving a Casita Linda home but also by bettering their family relationships, improving the quality of the food they eat, and enhancing their respect for the environment." 
"All of that," Rodríguez agreed, "is key to ending the inter-generational transmission of poverty." 
Over the years, Casita Linda has increased its impact by getting more involved in the communities in which it builds houses. In addition to offering a range of workshops, Casita Linda provides various forms of support to the community as a whole. The organization often partners with other local nonprofits to do so. 
Getting involved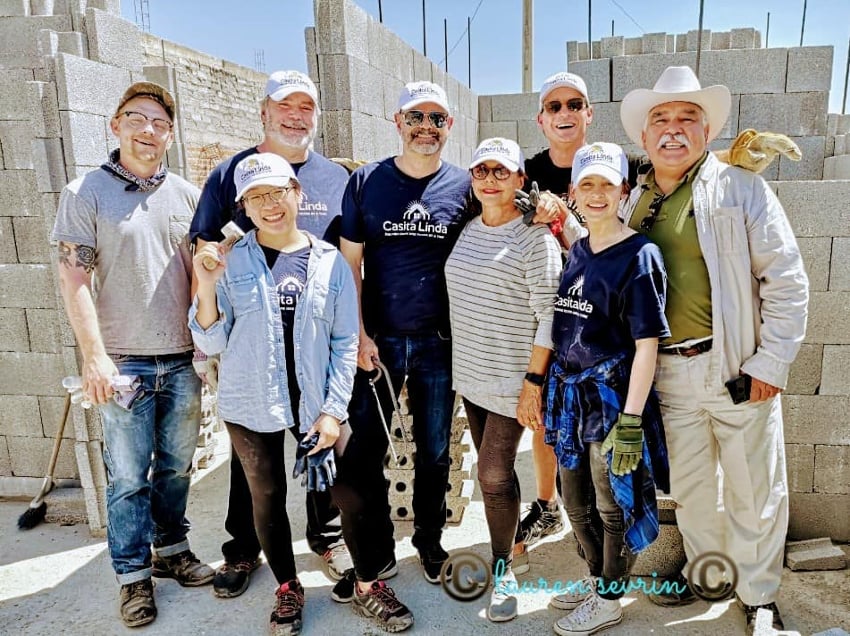 The best way to volunteer for Casita Linda is through a service trip. Companies and school groups from the United States have first raised the money to build a Casita Linda home and then come to San Miguel de Allende to help build the house they've paid for. "It is an amazing experience for us to build someone's first house side-by-side with them, a house they never imagined they'd have," said Jonathan Gilliam, CEO of Momentum Factor, who has brought his executive team to San Miguel four times. "It is incredibly fulfilling for us and brings us together as a team."
"Building a home for a family has lasting implications," said Scott Malik, an employee of the firm. "The house becomes the foundation for the family to thrive, bringing basic shelter so they can then focus on bettering their lives. I love knowing we had a hand in helping to build this family's future."
Casita Linda's annual fundraising gala has become a fixture on the San Miguel social calendar. The Moulin Rouge-themed event will be held Sept. 12 at the Live Aqua hotel. Gala tickets go on sale in July.
The organization is also appreciative of donations of house paint and tile. For more information or to make a contribution, please visit casitalinda.org or contact [email protected].
Based in San Miguel de Allende, Ann Marie Jackson is a writer and NGO leader who previously worked for the U.S. Department of State. Her novel The Broken Hummingbird will be out in October. Ann Marie can be reached through her website, annmariejacksonauthor.com.