Most English speakers from North America are quite familiar with patchwork quilts; it is one of the few native handcrafts we still have north of the border, and it remains a part of Anglo-American identity. Although not documented, when American and Canadians began retiring to Mexico in large numbers after World War II, the hobby likely accompanied them south.
Avid Canadian quilter Wendy Wilton was pleasantly surprised to learn of active quilting "guilds," or clubs, in places like San Miguel de Allende and Ajijic. Like their counterparts up north, these clubs provide quilters an outlet to socialize and get technical help. They also do community outreach, donating quilts to organizations such as orphanages, veterans and hospitals. Recently, the Ajijic guild sent a batch of handmade quilts to Ukraine.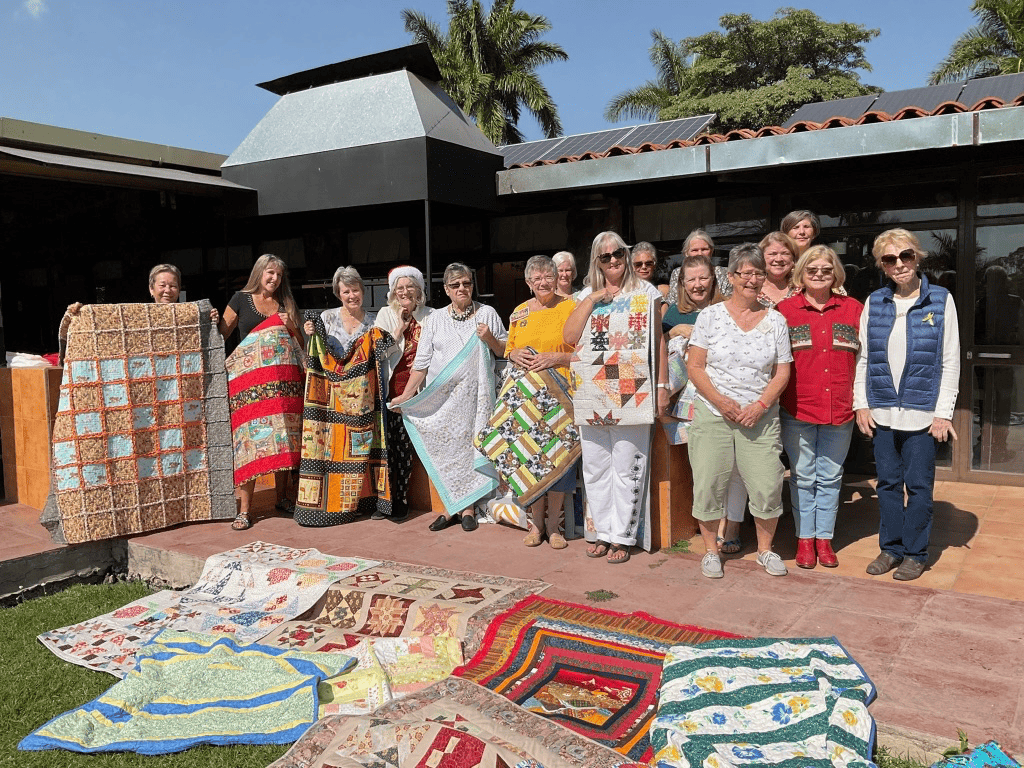 Quilting's social-service side may best be reflected in the tireless work of Mazatlán-based Linda Hannawalt. She had already been a force in the quilting world as the founder of the California non-profit San Francisco Sewing & Quilting Collaborative. In the mid 2010s, she moved to Mazatlán. Thinking she was the first quilter in the country, Linda quickly founded the San Francisco Quilt Shop in a building close to where cruise ship passengers arrive.  Then, she recruited local sewers looking to learn a new craft that would appeal to a new and lucrative market. 
The Mazatlán store is indeed a business, selling finished products, quilting supplies, and classes to foreign winter residents and tourists. Hannawalt's passion, however, is sharing the success she has had with Mazatlán women. 
After finding out that there are indeed other quilters in Mexico, she began to network, finding opportunities to support fledgling groups, including one for deaf women in Zihuatanejo. During the pandemic, Linda helped Mexican quilt businesses stay afloat by helping them import needed supplies while Mexican nationals were barred from entering the U.S. Her store's income provides much of the support for this outreach.
But it is not just foreign women promoting quilting in Mexico. Although the Ajijic guild is English-speaking and geared towards retirees, it has attracted Mexican hobbyists from as far as Guadalajara. Quilt business owners Silvia Barba Alhadro and Teresa Gurria of the Mexico City metropolitan area are two of over a dozen businesses that cater almost exclusively to Mexican women who, as Gurria says, "get hooked" on quilts.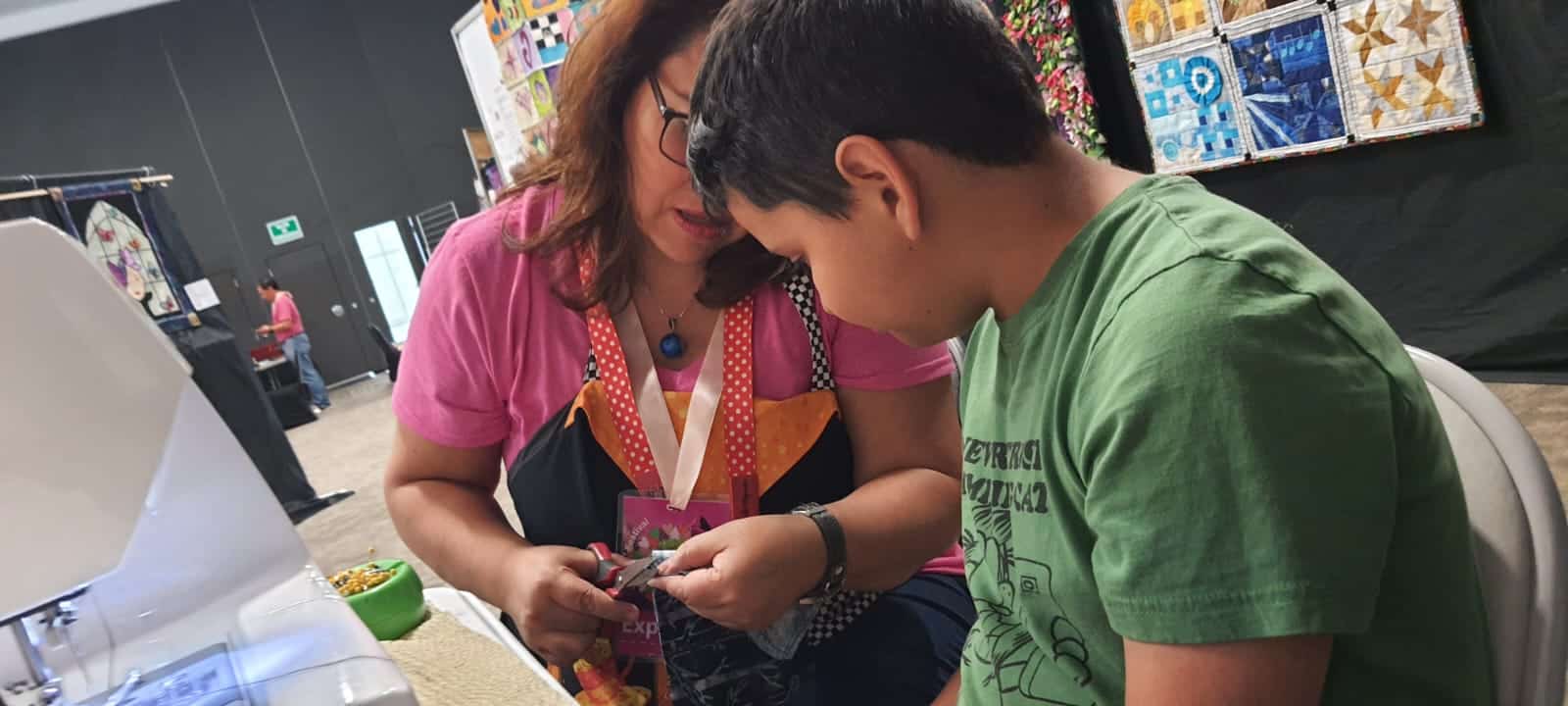 By 2019, Mexico was hosting expos, guilds and more in areas such as Monterrey, Mérida, León and Veracruz. Expo Quilt México Internacional is the largest of these, founded and run by Silvia Barba Alhadro, proprietor of The Quilting Studio in the fashionable San Ángel neighborhood of Mexico City. 
Events like these, Silvia says, are a lot of work, but they are important because of the networking opportunities among quilters and with the general public. Not only do these events have booths featuring quilt shops, fabrics and sewing machines, they have exhibitions and competitions of some of the finest quilts being produced in Mexico. 
Most expos and events took a hiatus during the pandemic, and some have yet to come back, but there is optimism that it is only a matter of time.
Barba Alhadro, an early pioneer, quilting by chance while working at an international school. She began quilting as a hobby, but when more and more friends and family wanted to learn, she started a quilting "school" in her home. It grew big enough that 12 years ago, she moved The Quilt Shop classes to its current location in the San Ángel neighborhood. Quilting classes have been the introduction to the craft for many Mexican women, not only because it provides a creative outlet, but perhaps more importantly, it provides a social one for many upper-class Mexican stay-at-home moms and retirees.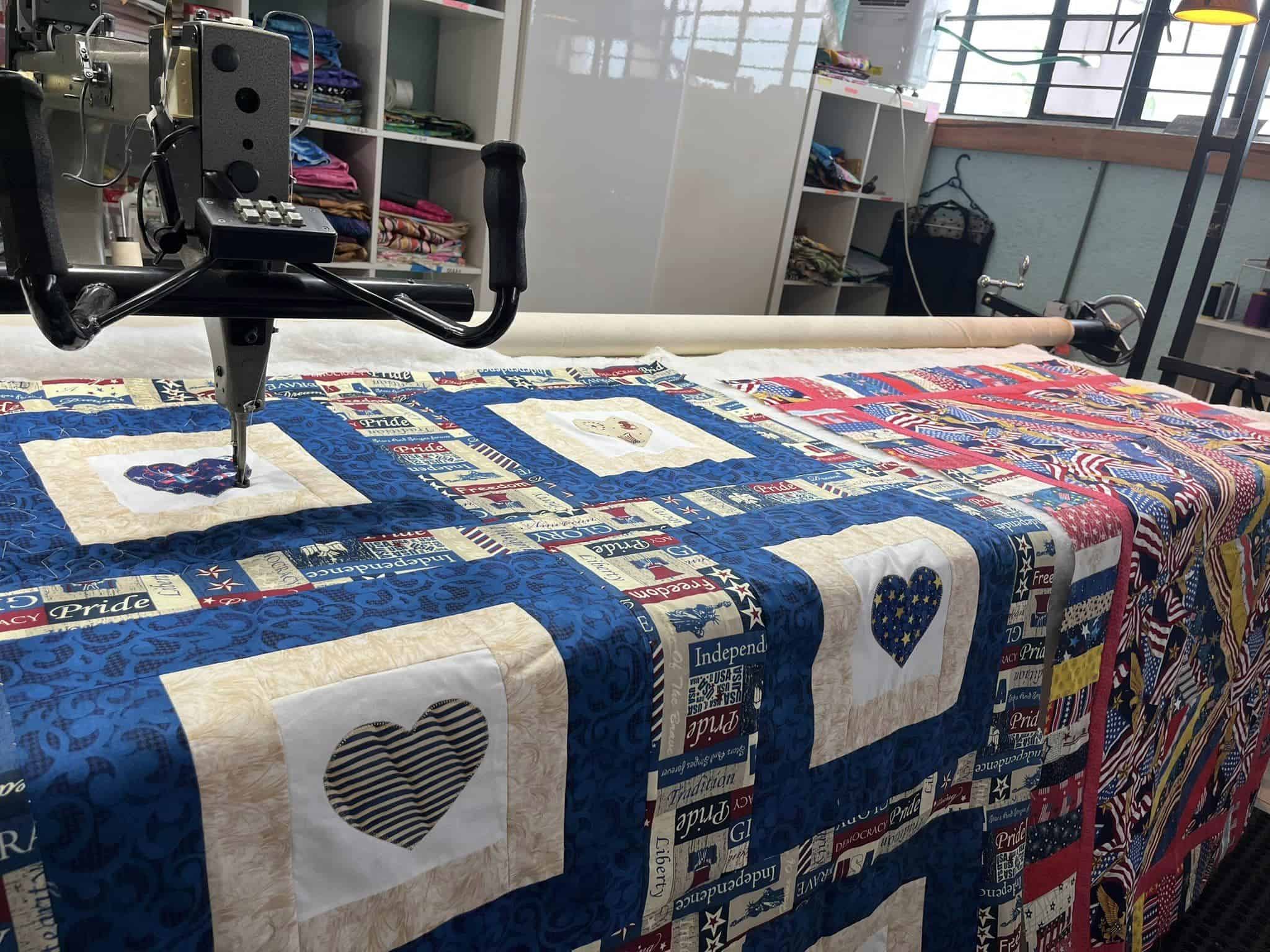 Gathering regularly at the The Quilt Shop or any other of over a dozen quilt "schools" in the Mexico City area may be even more important than the quilting itself.   
"What is said in quilting class, stays in quilting class," says Teresa Gurria, a former student of Barba Alhadro's who runs her own quilt business in the northwestern Mexico City suburb of Atizapan. Even if the quilt shop looks like one north-of-the-border, the center of activity is always the classes, not necessarily the fabric for sale. 
Most quilters in Mexico, like those in the U.S. and Canada, strongly prefer to quilt with fine, 100% cotton fabrics made specifically for the hobby. These fabrics can be pricey and while they mimic what was used to quilt a century ago, there is one main difference: today's quilts are rarely made with leftover scraps the way they were back then.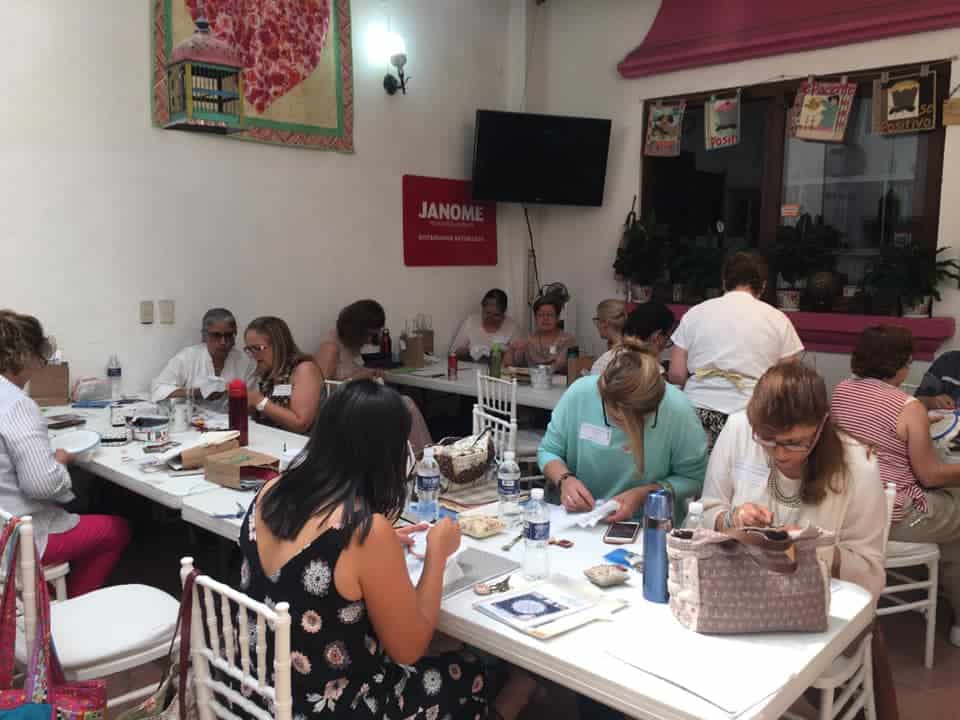 One exception to this may be the quilting that is developing in Morelia, which had its first quilting expo last March at the city's convention center, called Amistad Creativa (meaning "creative friendship"). The event attracted over 500 people, receiving support from city and state authorities, which see the economic possibilities of quilting for poor women and other marginalized groups. The expo also promoted "scrap" quilting as a way to recycle fabric. The use of modern commercial fabrics can be tricky in quilted products, but they are a resource that is more readily available in Mexico. 
Wilton has "no doubt" that quilting has a bright and growing future in Mexico. All of the women interviewed agree, whether their purpose for quilting is purely therapeutic or they hope to find economic progress. Though Mexican quilters are still working with traditional Anglo designs for the most part, but given this country's creativity, I expect that to eventually evolve. 
If you are interested in finding a quilting group, here is a list of contacts to start with:
Mexico City
Mazatlán
Lake Chapala
Baja California
San Miguel de Allende
San Miguel Quilters (WhatsApp 55 5951 1783)
Morelia
Monterrey
Veracruz
Mérida
Chihuahua
Leigh Thelmadatter arrived in Mexico over 20 years ago and fell in love with the land and the culture in particular its handcrafts and art. She is the author of Mexican Cartonería: Paper, Paste and Fiesta (Schiffer 2019). Her culture column appears regularly on Mexico News Daily.