While driving through the streets of Guadalajara, a friend remarked that we were about to pass the puesto (stand) that serves the very best tortas ahogadas (drowned sandwiches) in the city. I replied that I had never tried one even though I had been living here for 36 years.
My friend was shocked. "I'm going to stop. You have to try one right now!"
Now, the reason that I had never eaten this particular type of local cuisine was that it comes under the umbrella of "street food," which, after several nauseating experiences I'd rather not go into, I had decided to give up for Lent — permanently.
"Oh, don't worry, John. I've eaten here hundreds of times with lots of friends and never had a problem," my friend assured me.
Well, I thought, no matter what happens, I can write about it.
So a few minutes later, I was interviewing Carlos González, owner of this eatery called Tortas y Tacos "Los Güeros."
What I saw before me was a street food stand alongside a good number of collapsible tables and chairs, all of them filled by very happy-looking customers, and the entire scene under the protection of a sturdy tarp.
The torta ahogada, I soon discovered, consists of a kind of bun called a birote, sliced the long way and typically filled with pork meat, on top of which a generous amount of salsa has been ladled. First, let me point out that the birote should not be called a bun as it is more properly a cousin of the French baguette. It measures only one-fourth of the baguette's length — and happens to be another food invented in Guadalajara and duly described below.
The torta ahogada, it seems, was originally created by accident sometime in the 1930s by one Don Luis de la Torre. Attempting to hand a pork sandwich to a customer, Don Luis accidentally dropped it into a container of salsa.
"You drowned my sandwich," said the customer, "but I want to try it like this. Give me a spoon."
The man was delighted with his sopping wet sandwich, and the torta ahogada was born.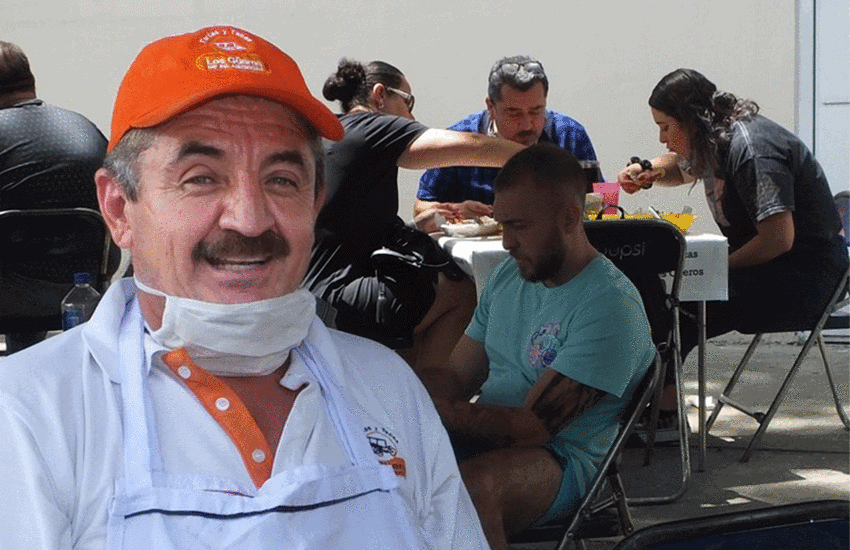 Don Luis passed away, but his two helpers, Don Ignacio "El Güero" and Don José "Él de la Bici," (He of the Bike) eventually opened their own puestos, and a kind of friendly competition began, with tapatíos (people from Guadalajara) staunchly defending what each considers to be the very best torta ahogada in the city.
González's soggy sandwiches are served in a bowl along with a spoon. "You will see what the spoon is for when you get near the end of your torta," explained my friend.
I must admit that my first torta ahogada was truly delicious. I also discovered that I could lift it and eat it like a normal sandwich as long as I was leaning over my bowl. Fortunately, each customer can splash more salsa on top of his or her sandwich anytime they wish. I did this so often that I eventually had a sort of soup in my bowl.
"The secret of our success," commented González, "is our salsa. Like any other salsa, it is made of tomatoes, onion, cilantro and chile, but our particular chile is something special invented by my mother, and it's so popular that we have been crowded with customers here every single day for 55 years."
I found the salsa of Mamá González truly irresistible, and only slightly picante, but the salsas of competitors around town might be very hot indeed.
By the way, I am happy to report no untoward effects after eating my first torta ahogada … and, yes, I am ready to go back for another.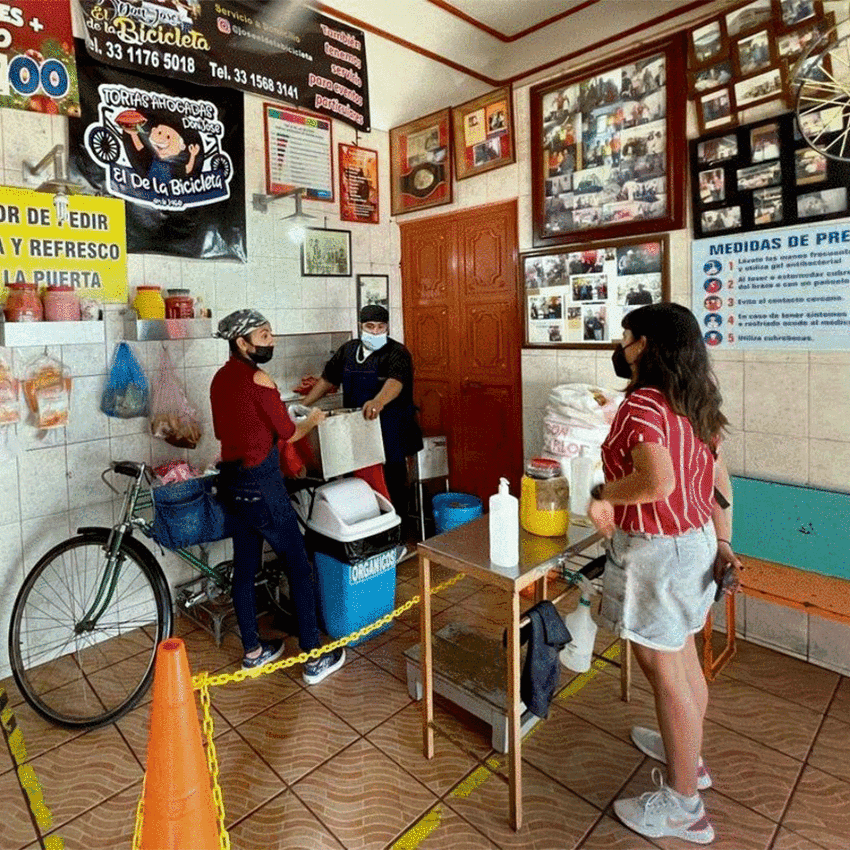 For an entertaining review of the top contenders for the best drowned sandwich in Guadalajara, see Ford Quarterman's excellent video clip, "I tried tortas ahogadas in Guadalajara and this is what happened!"
The invention of the birote
This bread item is very similar to a French baguette, but it's usually only 15 centimeters long. Like a baguette, it is crispy on the outside and soft on the inside and should be eaten within a few hours of being baked.
It is said that around 1,200 bakeries produce birotes in greater Guadalajara, and because customers like to get them hot, many bakeries produce new lots every 20 minutes.
The word birote is a corruption of Pirotte, the surname of the man who invented this kind of bread in Guadalajara more than 150 years ago.
According to Flor de María Aguilar, Camille Pirotte was a Belgian baker who came to the city as a volunteer in the French army, which occupied Guadalajara on January 6, 1864.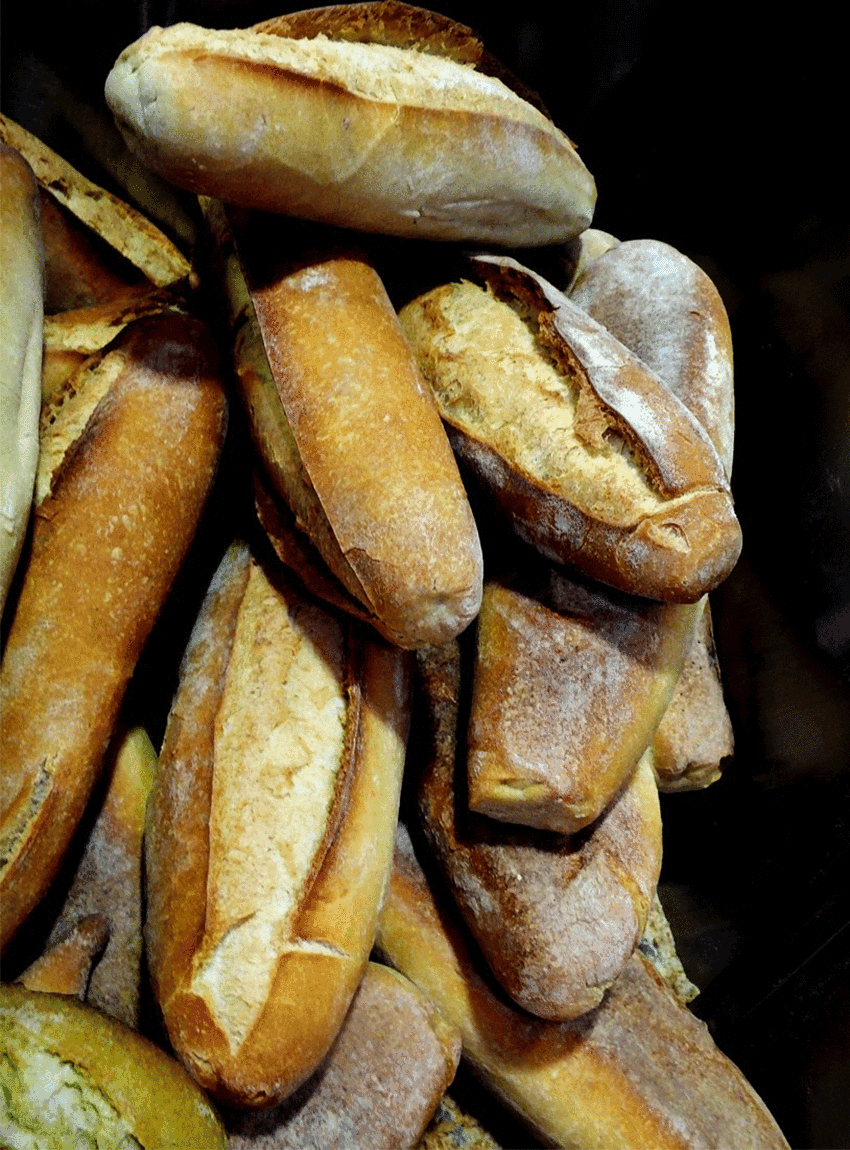 Wherever they go, of course, the French love to spread what they call civilisation française, so in Guadalajara, the occupiers began to offer classes in music, furniture-making and baking.
Sergeant Pirotte was in charge of teaching bread-making, but it seemed no tapatíos wanted to venture into the barracks of the invader, lest they be considered traitors, so the classes were moved to a building on Avenida Vallarta, which was quickly filled with students.
The next problem Pirotte faced was procuring the proper yeast for his bread. Nothing, it seems, was available, so the baker allowed a certain quantity of his dough to spoil and, voilà, nature supplied the needed yeast.
Camille Pirotte acquired a sterling reputation in Guadalajara because he regularly gave away his leftover bread to the poor. In the end, he decided not to go back to Brussels and married a tapatía named García, whose family name he took as his own because he was worried he might be caught and deported.
Nevertheless, his name lives on (slightly distorted) as the birote, which is as much beloved today as it was in 1864.
Birotes, by the way, come in two styles, unsalted and salted, but only the latter is used for tortas ahogadas.
The writer has lived near Guadalajara, Jalisco, for 31 years and is the author of A Guide to West Mexico's Guachimontones and Surrounding Area and co-author of Outdoors in Western Mexico. More of his writing can be found on his website.