Millions of people in the Americas will be able to witness an annular solar eclipse on Saturday, Oct. 14, as the moon will partially cover the face of the Sun. 
Weather permitting, the eclipse will be visible in many parts of Mexico.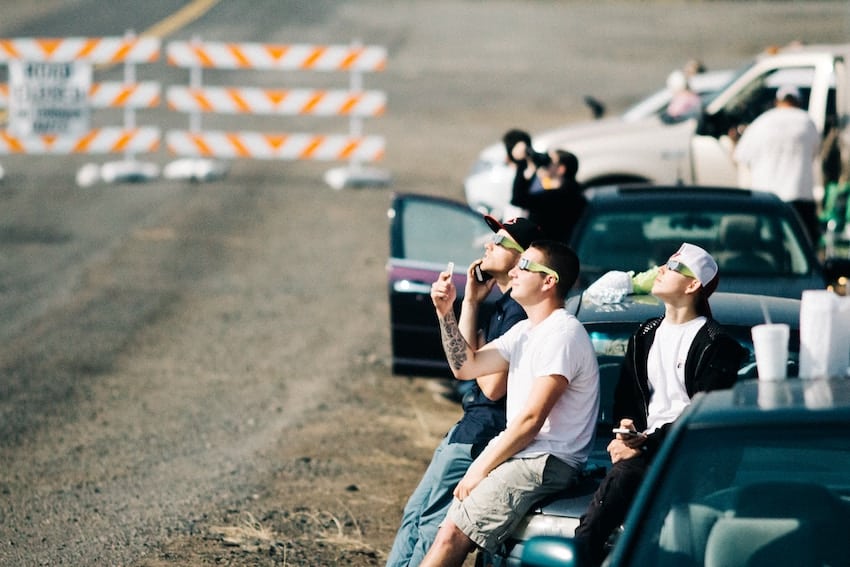 What is an annular solar eclipse?
An annular solar eclipse happens when the moon passes between the Sun and the Earth when the Sun is at the farthest point from Earth. 
Unlike a total solar eclipse, the moon doesn't completely cover the Sun because it is so far away and therefore seems smaller. As a result, the moon appears as a dark disk with a glowing halo, creating what looks like a ring of fire around the moon. 
Where will the Oct. 14 eclipse be visible?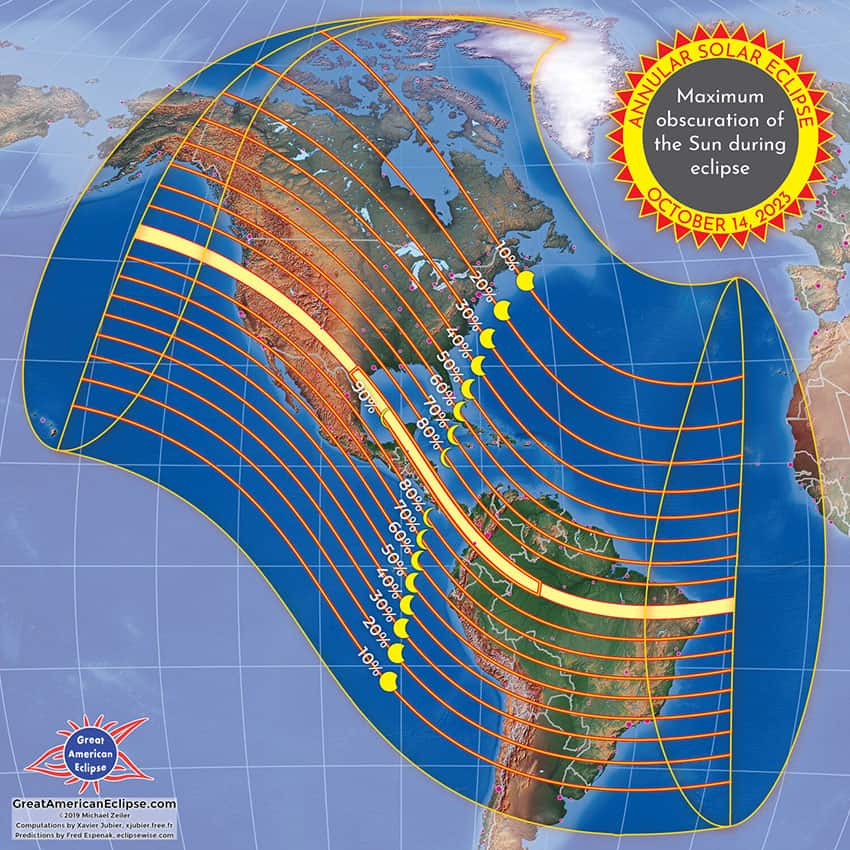 The eclipse will be visible along a narrow path that crosses the U.S. from Oregon to Texas, passing over Mexico  Belize, Guatemala, Honduras, Nicaragua, Costa Rica, Panama, Colombia, and Brazil. Other parts of the Americas — from Alaska to Argentina — will see a partial eclipse. 
In Mexico, the eclipse will be at its maximum phase in the states of Yucatán, Quintana Roo and Campeche. The cities of Campeche and Chetumal, Quintana Roo, will offer budding astronomers the best chance to experience the eclipse in full.
What time does it start in Mexico?
In most parts of the country, people will see a partial solar eclipse visible at different times, from 8:09 a.m. to 2:17 p.m. local time.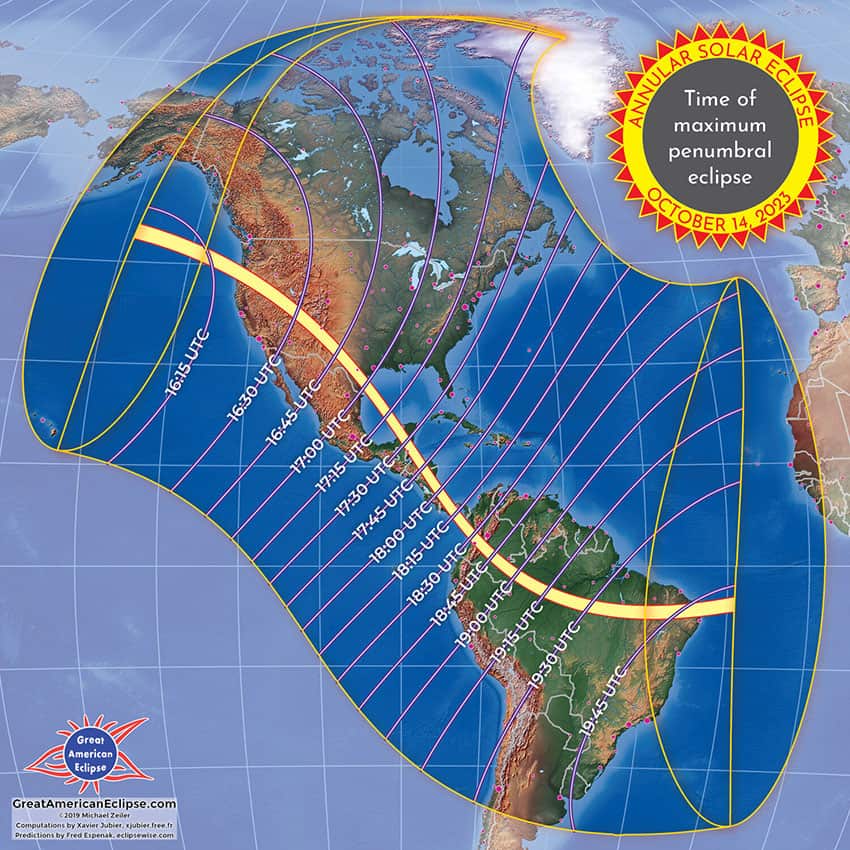 In Campeche, the eclipse will begin at 9:45 a.m., reaching its peak at 11:24 and ending at 1:09 p.m. The annularity will last 4 minutes and 35 seconds. 
In Chetumal, the phenomenon will start at 10:51 a.m., peak at 12:31 p.m., and end at 2:17 p.m., with a maximum duration of 4 minutes and 21 seconds. 
How should I prepare to watch an eclipse?
Because the Sun is never entirely blocked by the moon during an annular solar eclipse, it is unsafe to look at it directly without appropriate eye protection as it can lead to eye injury or blindness.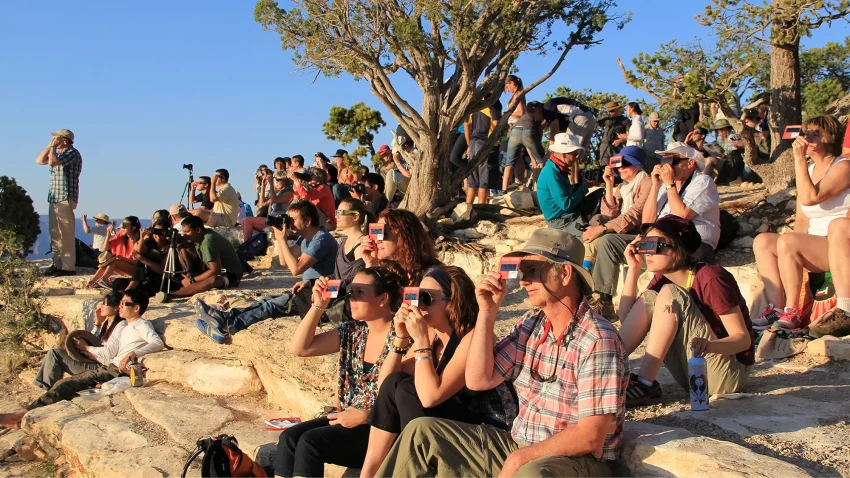 For those wanting to watch directly, experts recommend always looking through safe solar viewing glasses or a safe handheld solar viewer.  
Watching the eclipse through sunglasses, camera lenses, binoculars, or a telescope without a special-purpose solar filter over the front of the optics can cause severe eye injury.
With reports by Reuters and Time and Date