When it comes to street art, Mexico City is up there on the world stage. Street artists from around the city, the country and the world descend on the streets of Mexico's capital to make their mark on the landscape, bringing to life a variety of designs — from the politically motivated to the aesthetically pleasing — on the walls of city streets.
Mexico has long been home to muralists. Diego Rivera, Siqueiros and Orozco, to name three of the most famous, have murals around the city and beyond that have stood the test of time. So it isn't surprising that Mexico City makes such an appealing home for many modern-day street artists.
In many ways their work can be seen as a contemporary version of those murals, making a statement about Mexican society or about how they perceive the world. These muralists have also perhaps set the stage for an acceptance of public urban art in Mexico. Street art specialist Cynthia Arvide Sousa published her book about Mexican street art, entitled Muros Somos, in 2017, with the telling subtitle, Mexico's new muralists, which speaks directly to this idea.
So rich is the scene that there are street art tours guiding visitors around the city to take in the colorful work and learn about the artists and the meaning behind their work.  Street Art Chilango, for example, is known for its creations around the city and offers tours to anyone interested in exploring the scene further.
In some places, street art has also become corporate, with graphic artists being called upon to create designs that work in the place of billboards to advertise products. While street art is still in many ways a rebellious act, shrouded in illegality and secrets — who is the man behind the name Banksy? — and often ephemeral, a race against the clock before the art is painted over by the city, nowadays the art is also finding its way into galleries and into art lovers' homes.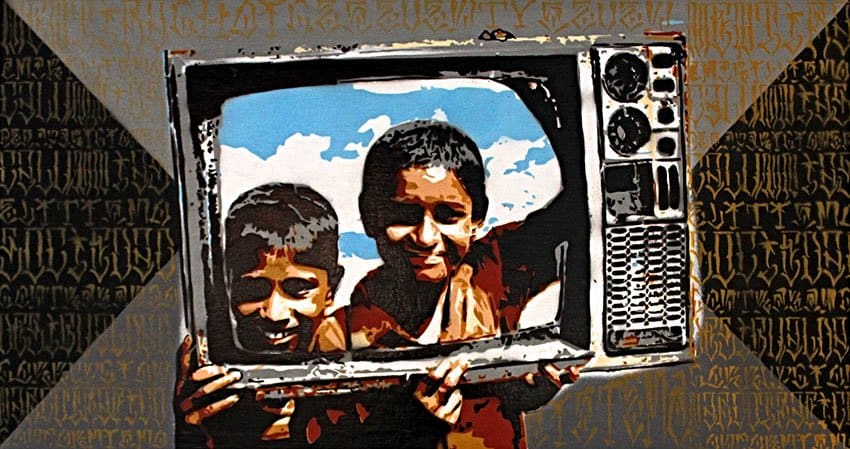 And this is the very reason why artist and art collector Jason Schell decided to start the Urban Art Show in Mexico City. In its second year, the fourth incarnation of Urban Art Show opens on December 1 at Dlonngi Galeria de Arte in Condesa.
Being a mural artist himself, notably with murals in the Cuauhtémoc and Salto de Agua Metro stations in Mexico's capital, Schell has come to know many of the street artists in the city and felt drawn to create a gallery exhibition that brings their work from the walls of the streets on to the walls of a gallery. The paintings will range in size and color, many instantly recognizable as the work of a well-known street artist.
Exposure is an important theme for Schell when it comes to art. For him, it is what makes an artist famous.
"It is not arrogant for a street artist to say, 'a million people have seen my paintings.' Other artworks you would say that about are pieces in museums," he said highlighting the impact that street art can have.
In many ways, street art creates a level playing field that allows the general public to be the judge as opposed to art critics. The hierarchy of the art world — expensive art training and a few big-name critics who decide if your work has merit — can be bypassed when the city is your canvas.
An art teacher by day, Schell clearly thinks deeply about art and this show came out of a desire to bring the work of artists that he saw and loved around the city into a gallery and in turn into people's homes.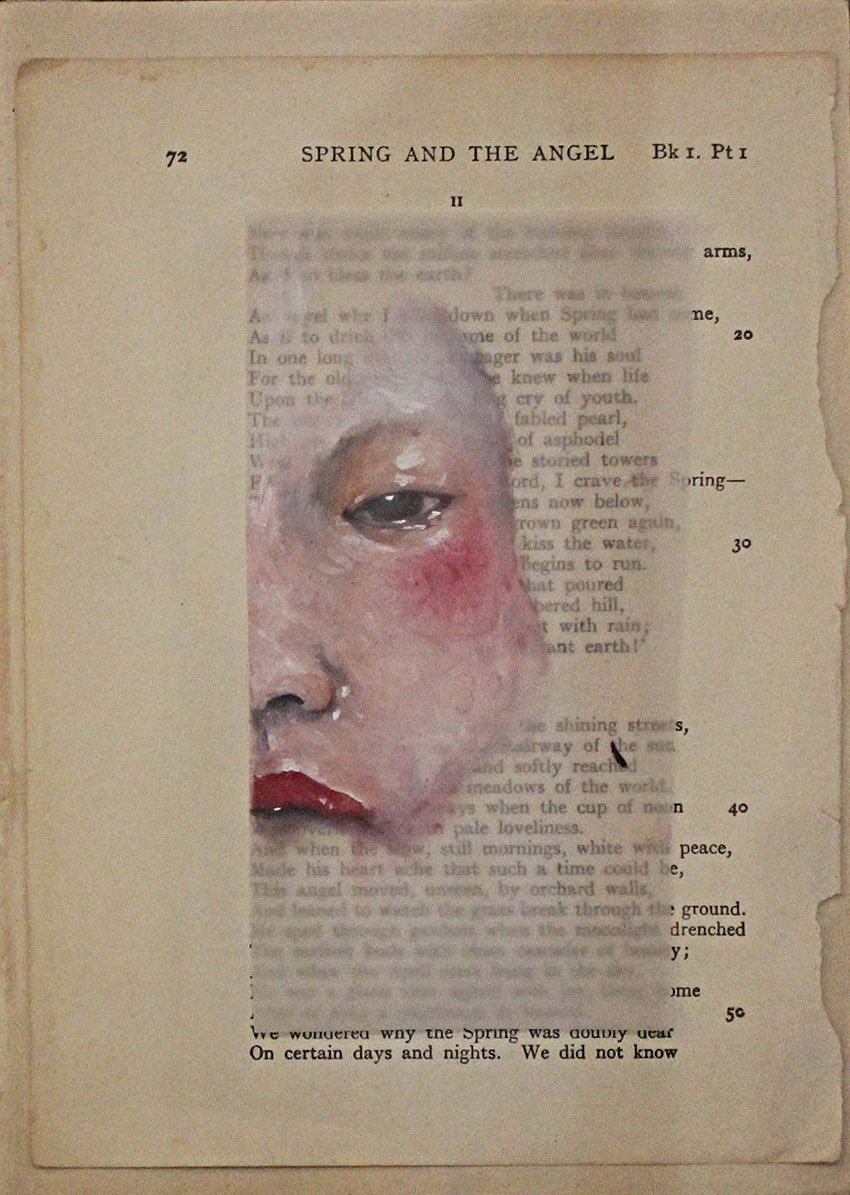 For Schell, it makes little sense that someone "would spend $10,000 on a phone that might last a couple of years and not spend the same amount on a piece of artwork that lasts for a lifetime."
With pieces in the Urban Art Show that will range in price from about 3,000 to 30,000 pesos, buyers might be investing in a piece of work that will rise dramatically in value as the artist becomes more well known.
Some of the artists who have exhibited with Urban Art Show have traveled globally with their work, creating murals everywhere from Time Square to the West Bank. These are artists with international acclaim in the new global world of street art.
For Schell and many art lovers, however, buying art isn't just about the investment.
"There is this cool feeling of passing this artist's work on the street and also having their work in your house," Schell explained as we sat in his apartment sipping coffee, surrounded by his personal collection of work from some of the country's best-known graphic artists.
This year's show, which will run for two weeks, boasts the work of over 20 different urban artists from around Mexico. Names include Jenaro and Franc Mun of Street Art Chilango, Yescka, Txoice, Luisa Estrada and Noggami among many others. Schell will also have two pieces in the show.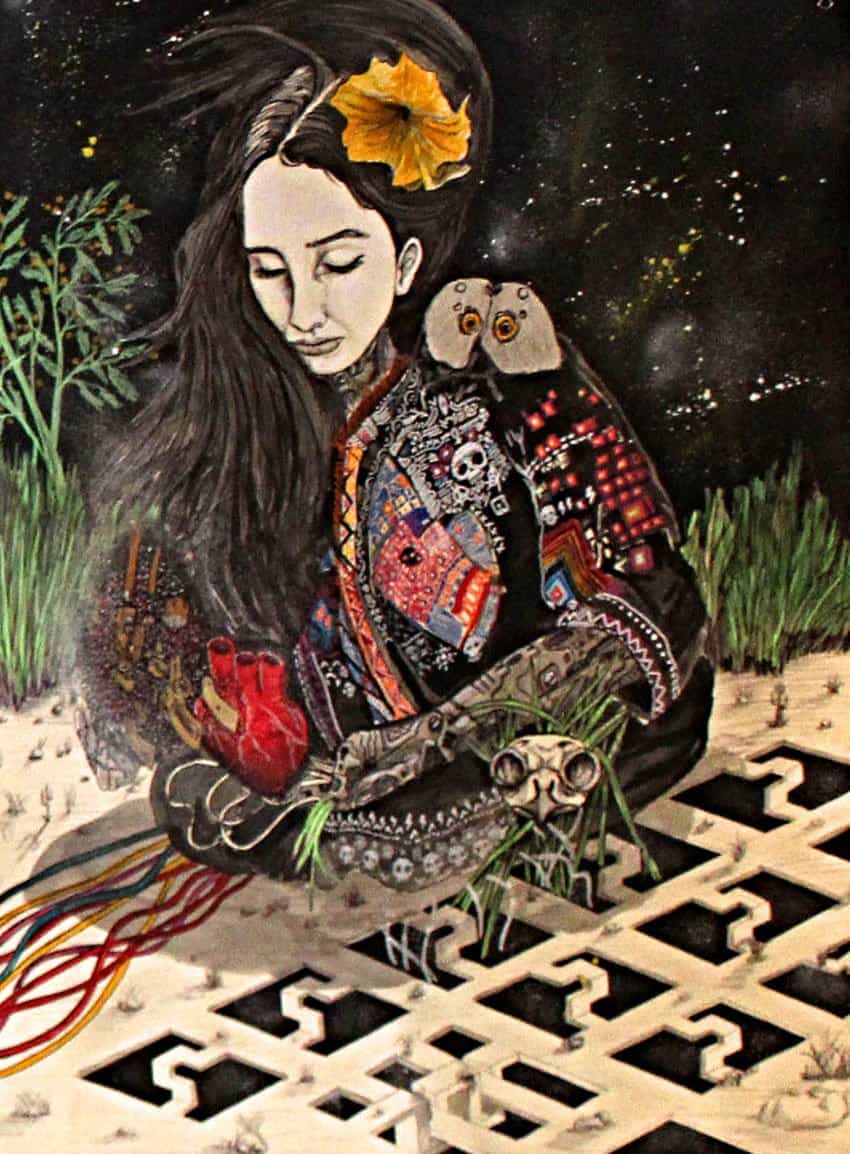 Speaking about the line-up, Schell expresses excitement about having Franc Mun participating again. "He keeps creating piece after piece of beautiful street art [the bulldog on Álvaro Obregón in Mexico City's Colonia Roma comes to mind] and was just selected for the Tamayo biennial. He's such a holistic artist . . . a guy that creates great murals, well-executed graffiti pieces, as well as high-quality gallery work."
Street Art Chilango, in turn, described the show as "a unique rendezvous that gathers the talent and presence of devoted street artists," indicating that the show also has a collaborative essence.
To this end, Txoice described how the collective nature of the exhibition "gives you the chance to connect with great and experienced artists."
For Schell, "adding Txoice to our group hasn't only led to getting great artwork but also to some fantastic experiences. I have a lot of respect for his stencils . . . . He's a guy who is truly altruistic as an artist, inviting myself and other people to paint in all sorts of corners of the city."
Another artist to watch is Noggami, who creates illustrations with what Schell describes as a "whimsical, feminine nature and slick technique." She has been involved with Urban Art Show for a year and "watching her translate drawings smaller than an average sheet of paper into work for large walls has been just awesome," Schell enthused.
Lovers of street art or art lovers in general should mark their calendars for what is sure to be an incredible show full of some of Mexico's most well-known street artists and some rising stars. The inauguration is open to the general public and will be a chance to meet some of the artists behind the works that you see creating the backdrop to Mexico City every day.
• For more information check out the Urban Art Show page here.
Susannah Rigg is a freelance writer and Mexico specialist based in Mexico City. Her work has been published by BBC Travel, Condé Nast Traveler, CNN Travel and The Independent UK among others. Find out more about Susannah on her website.