At least 105 people held against their will were located at various locations near Matehuala, San Luis Potosí on Thursday and Friday. The search operation began after 23 people, described initially as tourists by some media outlets but later confirmed to be migrants, were reported missing after departing San Felipe, Guanajuato on Monday evening.
As of Friday afternoon, the state prosecutor's office in San Luis Potosí said that they had rescued the 105 victims, including the original group missing from Guanajuato, in five operations in the area. One death was reported by the authorities; one of the group's two drivers, 36 year-old Joel Juárez Sánchez, was apparently killed by the kidnappers. Two suspects were also detained.
Two helicopters from Guanajuato's Ministry of Public Security using infrared search-and-track technology were deployed in the operation to find the missing people, which was directed by a team that included the Mexican army and the National Guard, plus state and local authorities. 
The first group of 35 people was reportedly found with three rented vans in a high desert area off the San Luis Potosí–Matehuala highway in the northern part of the state. México Highway 57 is a main route between Mexico's central and northern states. Law enforcement also found a bus carrying 46 people that had apparently been hijacked on its way towards Nuevo León. The remaining victims were found at a hotel and a safehouse.
That the abductees were migrants – reportedly from El Salvador, Venezuela and Honduras, and also from Mexico – was only discovered after they were rescued. According to officials, the group was looking to reach the northeastern state of Coahuila, before attempting to enter the United States. 
On Tuesday, one of the group reportedly contacted the car rental company to say they had been kidnapped, and that their captors were asking 60,000 pesos ($3,292 US) for each of them. The ransom demand was not confirmed by San Luis Potosí authorities, a spokesman said.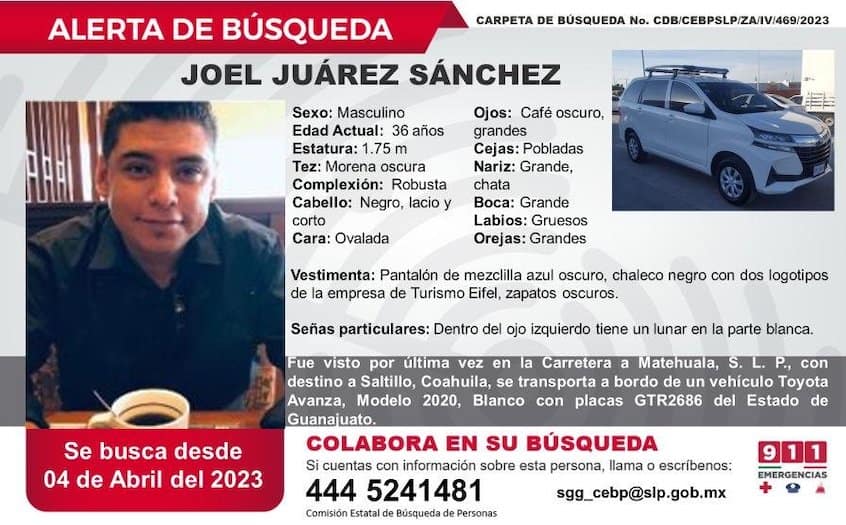 The group had been held hostage by armed men in five vehicles, authorities said. 
Further confusion occurred on Wednesday, when authorities reported the rescue of 16 people wandering on a highway near Matehuala. They were believed to be part of the abducted Guanajuato group, but hours later officials said they had departed from the state of México before being robbed in the area. 
As for the rescue on Thursday, the San Luis Potosí state prosecutor's office said officials rescued people "who were being held captive by a group of offenders" and that "five trucks and a series of weapons were seized and [were handed over to] local and federal authorities."
The office added: "As far as it has been possible to clarify, the vast majority of these victims were being transported due to a labor-migration situation, which could be confirmed after interviews with the aggrieved."
The migrants were said to be in good condition after being held hostage, authorities added. Some of them said they had come from the state of Guanajuato, and identified themselves as migrants traveling for work, a San Luis Potosí spokesman said.
With reports from Milenio, El País  El Universal San Luis Potosí and AFP