A fire that broke out on a Pemex offshore oil platform on Friday killed two workers and held up 700,000 barrels of oil production, the company has confirmed.
In a statement released on its website, the state oil company said that two workers from an outsourced company died in the fire, while another is still missing. Five outsourced workers and three Pemex employees were also injured, including one with burns on 35% of his body, but they are not at risk of losing their lives.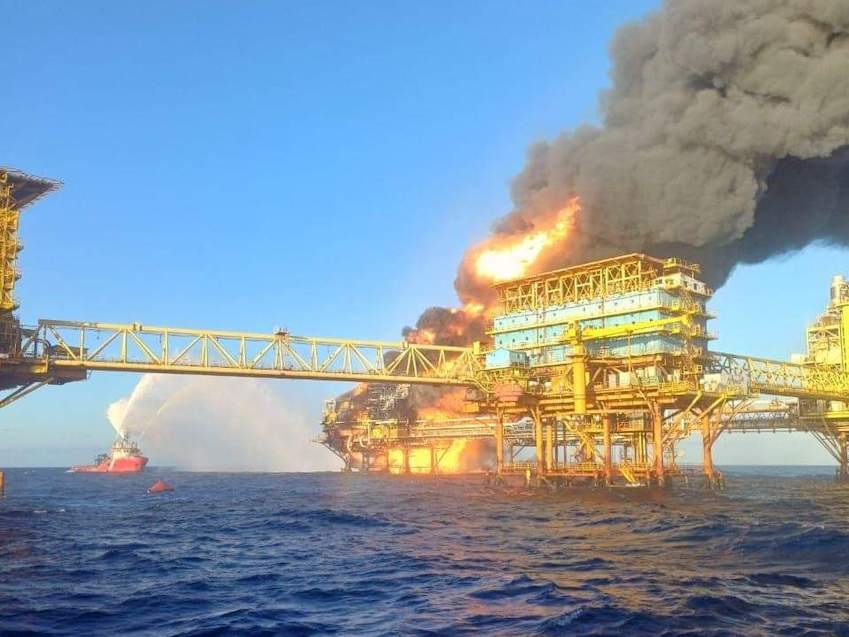 "Regarding production, the incident implied a loss of 700,000 barrels because they closed practically all the wells in the area," Pemex CEO Octavio Romero said in a video released on Twitter posted on Saturday.
However, he added, 600,000 barrels of production had resumed by Saturday afternoon, giving hope that output could soon return to normal levels.
In an earlier statement, Pemex said that "technicians are studying how to repair the pipelines, interconnections and other works" but stressed that looking for the missing worker was the company's "number-one priority."
The fire was triggered by an explosion early Friday on the Nohoch-A link platform of the company's Cantarell Field, in the Gulf of Campeche, also known as the Bay of Campeche. It then spread to a compression complex, where the two workers lost their lives. More than 300 people were evacuated, the news agency Reuters reported.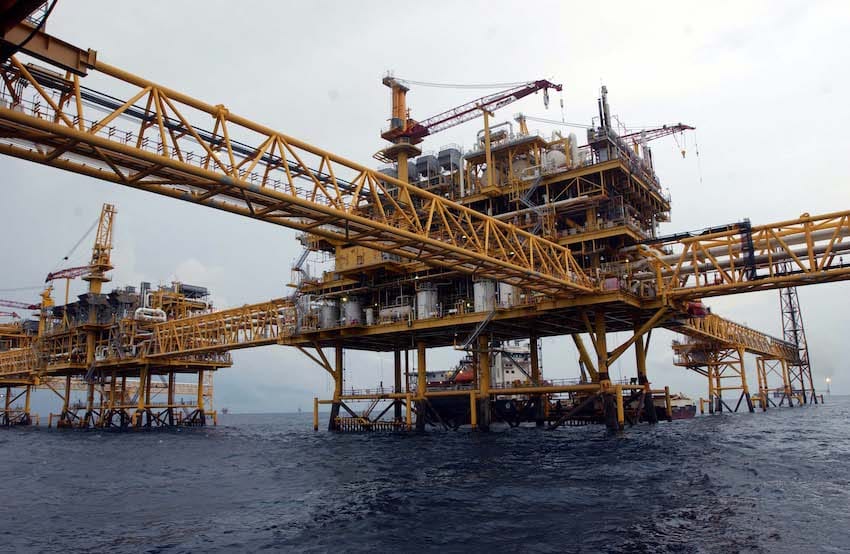 Located about 85 kilometers offshore from Ciudad del Carmen, Campeche, Canterell was once one of the world's most productive oil fields. Although its output has declined in recent years, it still produces around 170 million barrels per day.
Pemex has faced several safety scandals in recent years, including a ruptured underwater gas pipeline in the Gulf of Mexico that killed five people in 2021. In February, three fires broke out at three separate Pemex facilities on the same day.
In its public statements, Pemex said that Friday's fire "has already been controlled, and work will be done to find the root cause." 
The company also said that the workers affected will receive full support.
With reports from Reuters