Two of four United States citizens who came under fire and were kidnapped in Matamoros, Tamaulipas, last Friday, were found dead, the governor of the northern border state said Tuesday.
Américo Villarreal Anaya said that the other two U.S. citizens had also been located. One is wounded and the other is "alive," he said during a call that was broadcast live during President López Obrador's morning press conference.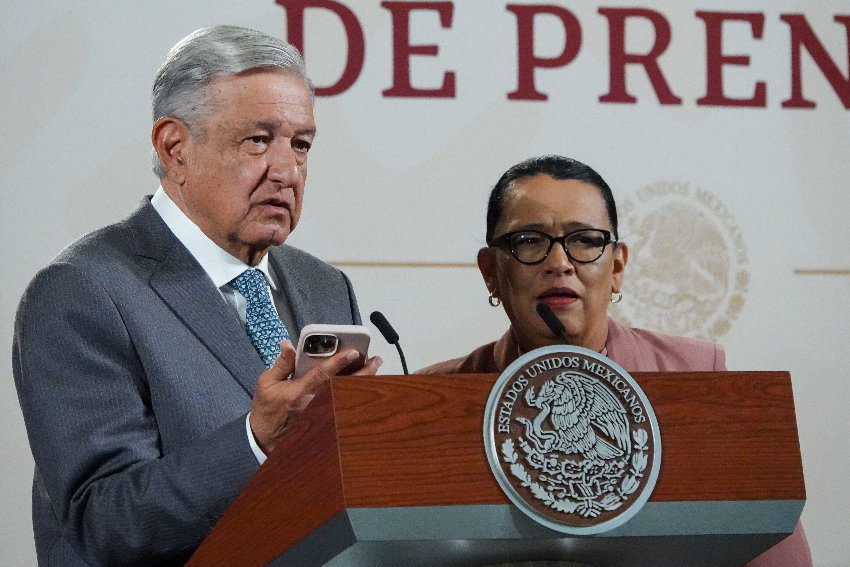 Villarreal said that the Tamaulipas Attorney General's Office had confirmed the discovery of the victims and the two deaths. He also said that ambulances and security forces were on their way to the unspecified location where they were found.
Security Minister Rosa Icela Rodríguez told López Obrador's press conference that one person had been arrested in connection with the crime. She also said that Mexican authorities were collaborating with the FBI on the case.
According to an ABC News report, the four Americans have been identified as Latavia "Tay" McGee, Shaeed Woodard, Zindell Brown and Eric James Williams.
McGee, who lived in South Carolina, traveled to Matamoros to undergo a tummy tuck procedure, according to her mother, and was accompanied by her cousin – Shaeed Woodard – and two friends.
The U.S. Embassy in Mexico said in a statement Sunday that four Americans crossed into the northern border city in a white minivan with North Carolina license plates.
Matamoros is located opposite Brownsville, Texas, near the Gulf of Mexico coast in Tamaulipas.
"Shortly after crossing into Mexico, unidentified gunmen fired upon the passengers in the vehicle. All four Americans were placed in a vehicle and taken from the scene by armed men," the U.S. Embasssy said.
A Mexican woman, described as an "innocent" citizen by U.S. Ambassador Ken Salazar, was killed in the incident.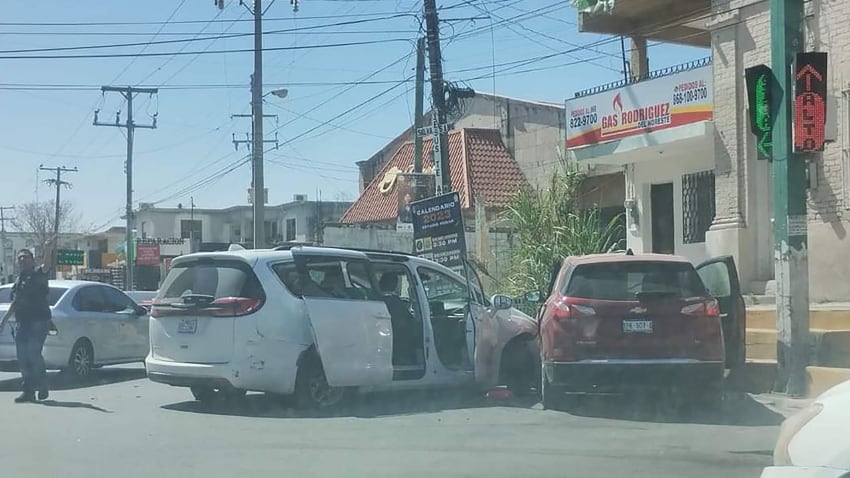 Video footage posted to social media showed people being put into the back of a white pickup truck by three men in broad daylight. The FBI offered a reward of US $50,000 for the return of the victims and the arrest of those involved.
President López Obrador said Monday morning that the entire federal government was working on the case.
"The information we have [is that] they crossed the border to buy medicine in Mexico, and there was a confrontation between groups and they were detained," he said.
CNN said it was informed by a United States official with knowledge of the investigation that the U.S. citizens were believed to have been targeted by mistake.
The unnamed official told CNN that investigators believed a Mexican cartel likely mistook the Americans for Haitian drug smugglers. Competing factions of the Gulf Cartel operate in Matamoros.
The U.S. official said that investigators hadn't identified any concerning criminal history of the kidnapping victims.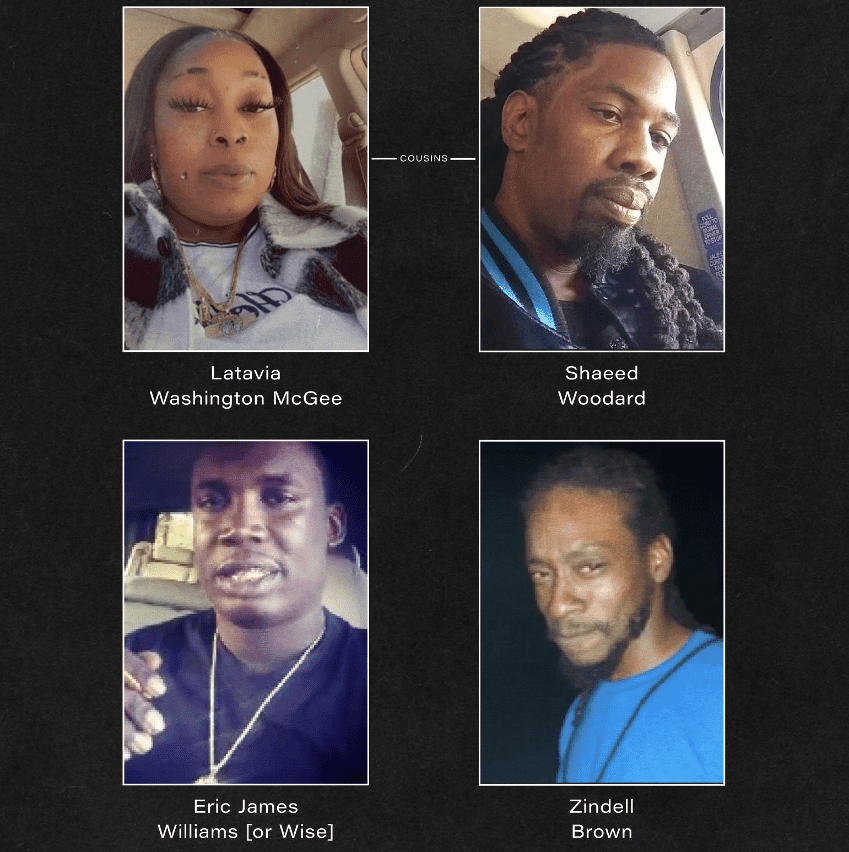 A woman who spoke with the Associated Press said that she saw the white minivan in which the U.S. citizens were traveling get hit by another vehicle at an intersection in Matamoros.
She said that gunfire followed and then several armed men got out of an SUV.
"All of a sudden … [the gunmen] were in front of us. I entered a state of shock, nobody honked their horn, nobody moved. Everybody must have been thinking the same thing, 'if we move they will see us, or they might shoot us,'" the witness said.
She said that a woman who was able to walk and a man who could still move his head were put into a pickup truck. "The other two they dragged across the pavement, we don't know if they were alive or dead," the woman said.
White House press secretary Karine Jean-Pierre read a statement on the incident at a media briefing on Monday.
"These sorts of attacks are unacceptable. Our thoughts are with the families of these individuals and we stand ready to provide all appropriate consular assistance. U.S. law enforcement is in touch with Mexican law enforcement," she said.
"… We will continue to coordinate with Mexico and push them to bring those responsible to justice," Jean-Pierre said.
The incident in Matamoros occurred five days after Mexican soldiers allegedly murdered five young and apparently unarmed men including a U.S. citizen in Nuevo Laredo, another border city in Tamaulipas.
The U.S. Department of State warns U.S. citizens not to travel to the border state due to crime and kidnapping.
With reports from Reforma, El Universal, ABC News CNN and AP