President López Obrador claimed Monday that Senator Xóchitl Gálvez has already been chosen as the 2024 presidential candidate for the main opposition parties, even though the PAN-PRI-PRD bloc's official selection process hasn't even started.
Speaking at his morning press conference, López Obrador asserted that the Va por México opposition alliance selected National Action Party Senator Gálvez as its candidate as long as a month ago.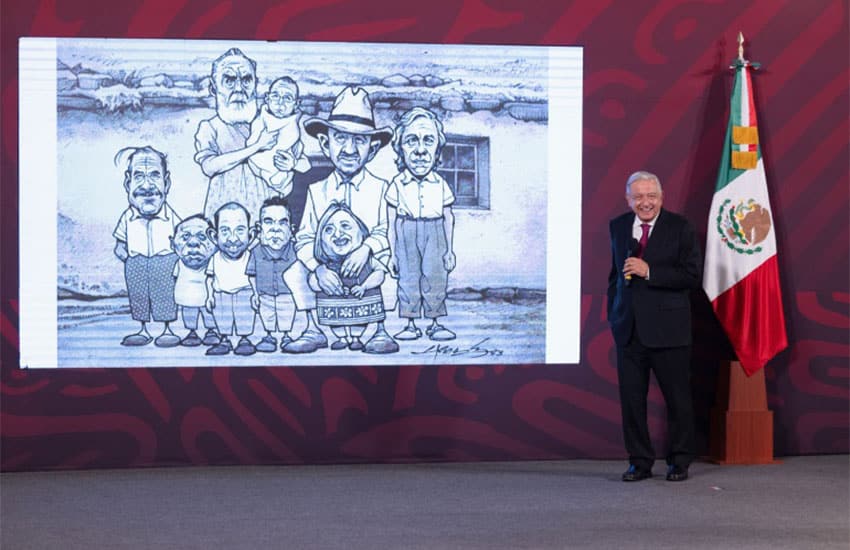 The president alleged that a "process of consultation" led by businessman Claudio X. González was carried out in which "those who don't show their faces" were asked who should represent the three-party coalition at the June 2, 2024 election.
AMLO repeated his assertion that Gónzalez is the person ultimately in charge of the opposition alliance, which announced last week that it was forming a grouping called the Frente Amplio por México (Broad Front for Mexico) to support its ambition to seize the presidency from Morena.
"I have all the information that consultations were carried out so that Xóchitl Gálvez [would] represent this group. … [The participants were] those who provide money for the campaigns, for the dirty war, … the owners of media outlets, … the intellectuals," López Obrador said.
Some would-be aspirants to the opposition parties' presidential candidacy decided to pull out due to Gálvez's designation, he claimed.
"And why decide in favor of Xóchitl? Because they suppose that if she was born in a pueblo [town] she'll have the support of the pueblo [people]," López Obrador said.
The senator, a former mayor of the Mexico City borough of Miguel Hidalgo, was born into a family of modest means in Tepatepec, Hidalgo. She is an indigenous Otomí woman and first-term senator and ran as a candidate for governor in her home state in 2010.
López Obrador asserted that Gálvez is "not of the people" but rather "part of the conservatives."
"Why Xóchitl?" he asked again. "… Because she worked with [former president Vicente] Fox, she was director of the indigenous institute," López Obrador said, adding sarcastically that she has "well-defined convictions in favor of poor people."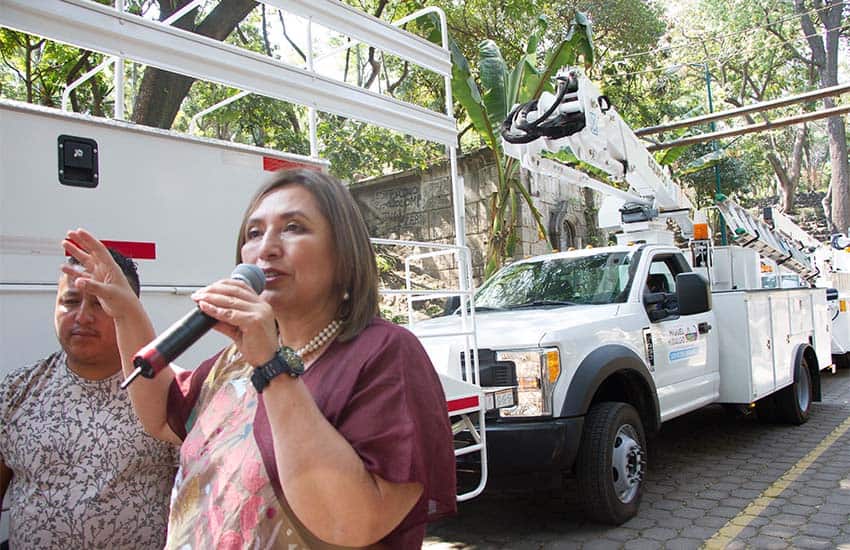 "The only election she has won … was for the borough chief of Miguel Hidalgo, where the richest people of Mexico live … and they're the ones who are supporting her now," he said.
Gálvez, who declared last week that she would become Mexico's next president, responded to the president in a video message posted to social media.
"Mr. President, you say that so-and-so is going to install me as candidate because you can't conceive that a strong and capable woman can win a position in politics for herself," she said.
"You can't imagine a woman getting a candidacy by her own merits because you, Mr. President, are sexist. The only women you respect are those you appoint because men like you are afraid of an independent and intelligent woman," Gálvez added.
"Usted me va a entregar la Banda Presidencial y yo se la voy a recibir con una amplia sonrisa"#XochitlGalvezPresidenta pic.twitter.com/s9oAucEkFP

— Xóchitl Gálvez 2024 (@Xochitl2024) July 3, 2023
"In my life, no one has ever gifted me anything. And from you I only want one thing — that you respect me. You are going to give me the presidential sash, and I'm going to receive it with a broad smile," she said.
The senator claimed in a media interview that López Obrador's aim was to encourage criticism of her.
"He slanders me because it will trigger a wave of hate. They're going to try to destroy me, discredit me," Gálvez said, perhaps referring to pro-AMLO social media users.
She reiterated that her achievements in politics are a result of her "own merit" and said that it was "regrettable" that "the president doesn't respect women."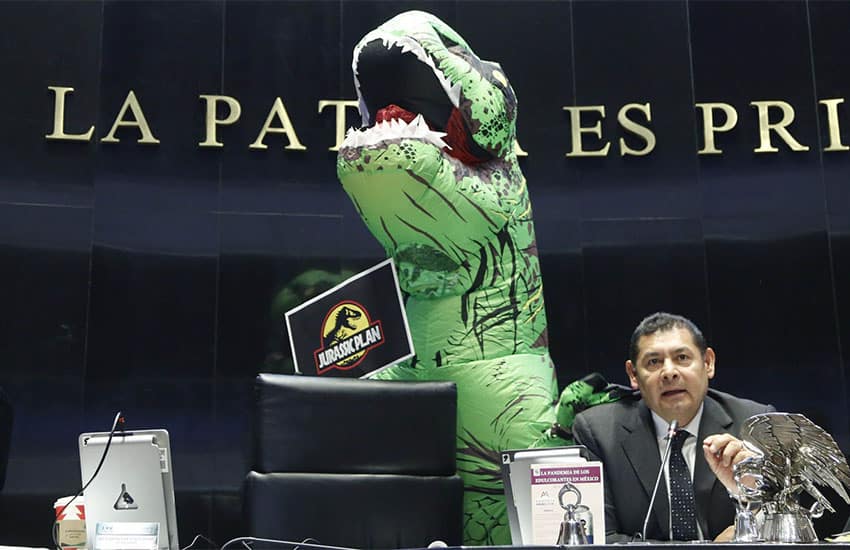 "… I've always had to fight with men like the president. I've encountered many of his kind in my life, but fortunately I've gotten on in the world," Gálvez said.
The first stage of the Va por México candidate selection process – in which aspirants will be required to officially register their interest in becoming "the personal responsible for the construction" of the Broad Front and collect signatures demonstrating a minimum threshold of support – starts Tuesday. Around a dozen people remain committed to participating in the process.
The winner is scheduled to be announced Sept. 3 following a polling process and a "direct" vote in which citizens who have registered with the three-party alliance will be permitted to cast ballots.
The ruling Morena party is set to announce its new standard bearer on Sept. 6 following its own polling process in which six aspirants are participating. Polls show that former Mexico City mayor Claudia Sheinbaum is the leading aspirant in that contest.
With reports from El Financiero and Radio Fórmula