President López Obrador announced the creation of a commission to combat arms and synthetic drug trafficking into the country.  
The commission's creation via a presidential decree on Wednesday, comes ahead of a meeting with U.S. and Canadian officials to address drug and arms trafficking. Security discussions between the U.S. and Mexico have focused heavily on this issue.
The new body will serve as a special working group to monitor and coordinate actions carried out by different public ministries and agencies. It will also propose actions to achieve the fulfillment of international agreements to which Mexico is party and evaluate strategies implemented by all three levels of government.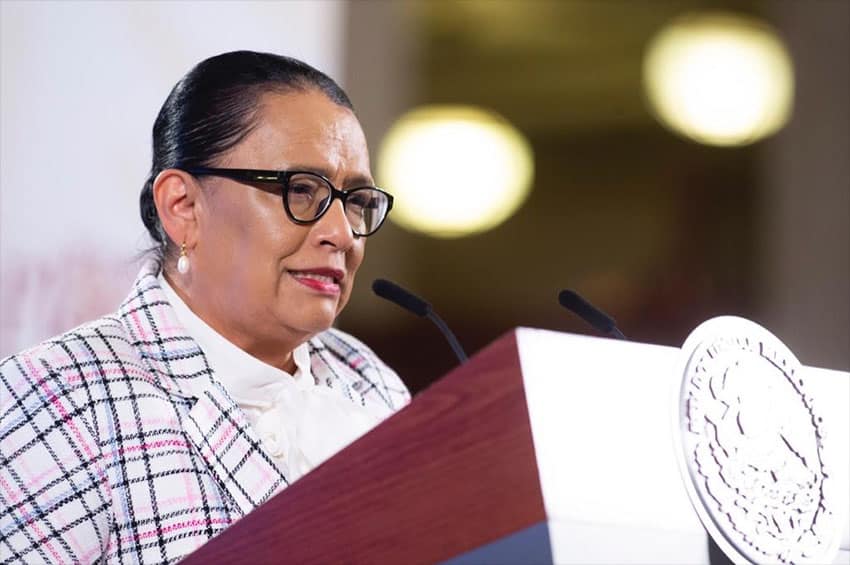 Public Security Minister Rosa Icela Rodríguez will head the commission. Her responsibilities include calling and presiding over sessions, coordinating compliance with agreements, informing the president about the commission's work and preparing the sessions' agendas. The president also has the power to call sessions. 
According to the decree, the commission will report directly to the president and will include the ministers or heads of the following entities: 
Ministry of Public Security

Ministry of the Interior 

Ministry of Foreign Affairs 

Ministry of National Defense (SEDENA)

The Navy 

Ministry of Health 

Financial Intelligence Unit (UIF)

The National Guard

Office of the Attorney General

National Intelligence Center (CNI)
Agreements will be reached by majority vote. Each of the above-listed individuals will have a vote within the commission except the Attorney General, who can only participate in discussions. Other public officials may also be invited to attend sessions, but can not vote. 
The commission must enter into force within 10 days from the publication of the decree.
With reports from El Economista, El Universal and Milenio