Activist and priest Alejandro Solalinde has announced that President López Obrador is preparing to replace Mexico's immigration agency with a new government entity and, in the process, may replace its current head. 
Solalinde, an immigration rights advocate, said in an interview on Tuesday that he had presented his proposal to replace the National Immigration Institute (INM) with the National Coordination of Immigration and Immigrant Affairs (ConMéxico) to the president, with the goal of better safeguarding migrants.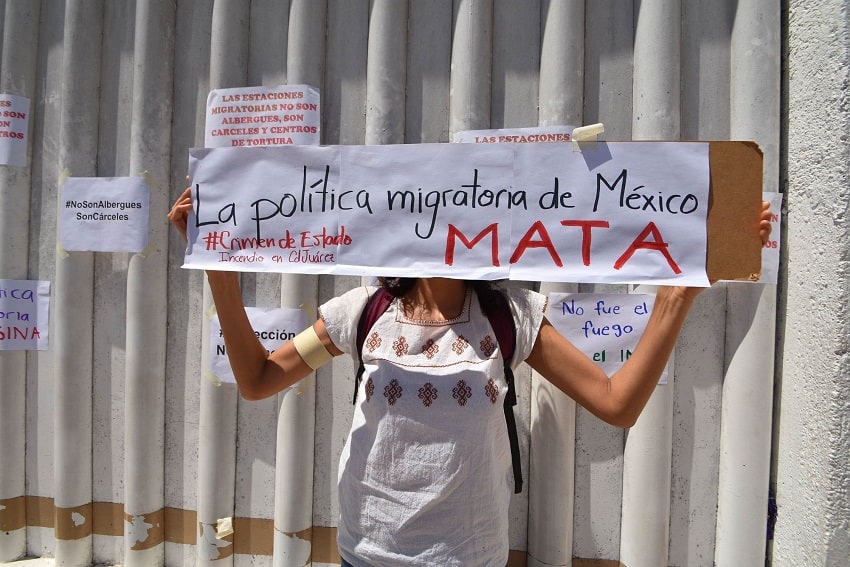 The INM has come under heavy criticism after a fire killed 40 migrants in Ciudad Juarez last week, with public calls for the resignation of director Francisco Garduño. Days later, President López Obrador announced that there would be an internal reform of the INM to ensure the human rights of migrants.
Video footage of the fire showed that INM personnel apparently evacuated the building without unlocking the doors to the cells where the migrants were being detained. According to the local media organization La Verdad Juárez, the migrants were also not given water for several hours. 
This led to widespread condemnation of authorities and of the conditions in migrant detention centers as well as calls for INM head Francisco Garduño Yáñez's resignation.
The Security Ministry (SSPC) said Wednesday that it has identified eight individuals allegedly implicated in the fire, including two federal agents, a Chihuahua state immigration agent, and five private security officers.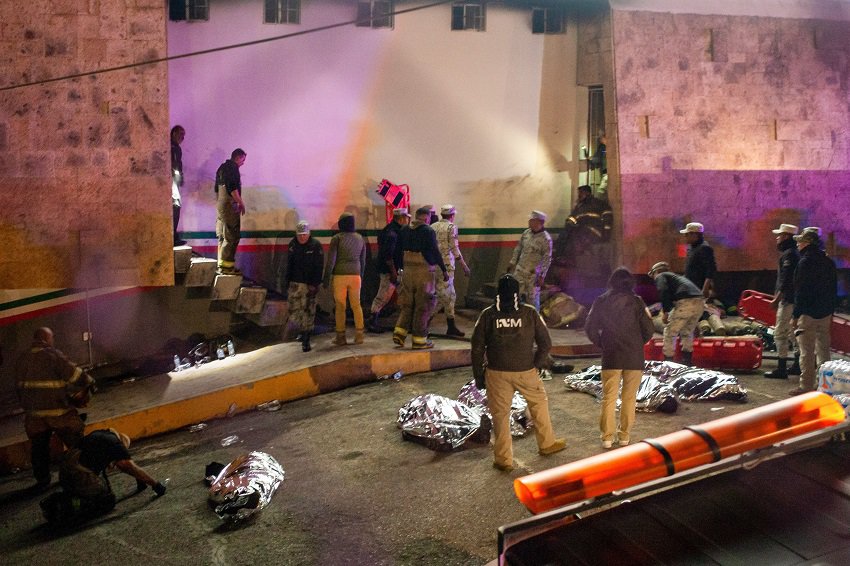 Solalinde, who founded the migrant shelter Hermanos en el Camino (Brothers on the Path), claimed that ConMéxico will be an inter-institutional entity with collaboration between the ministries of the Interior, Foreign Affairs, Education, Labor and Health. Churches, foreign consuls, academia, the National Human Rights Commission, and the National Council to Prevent Discrimination will also be involved, he said. 
The head of the new organization will be announced next week after follow-up meetings scheduled for Wednesday and Thursday, Solalinde said. 
He did not mention the name of the proposed head, only saying that the individual is a "very dear person who has been involved with [the migration ministry] for years, faultless, loved by migrants from here and there." 
He emphasized that the new agency would not be under military command and that Garduño would not be involved.
The number of migrants in Mexico's northern border cities has increased in recent weeks, according to Reuters, particularly as U.S. immigration authorities try to process asylum requests through the CBP One app. The mobile platform, created by the United States Customs and Border Protection, has been plagued by technological glitches and overwhelmed by demand. 
With reports from Sin Embargo and Aristegui