President López Obrador has rejected the anticipated handover of the leadership of the Pacific Alliance to Peruvian president Dina Boluarte, calling her government "spurious" during his daily press conference on Friday. 
López Obrador has been critical of Boluarte since she assumed the presidency after Pedro Castillo's impeachment in December. He has refused to recognize her as the country's president and put diplomatic relations with Peru "on hold" in December.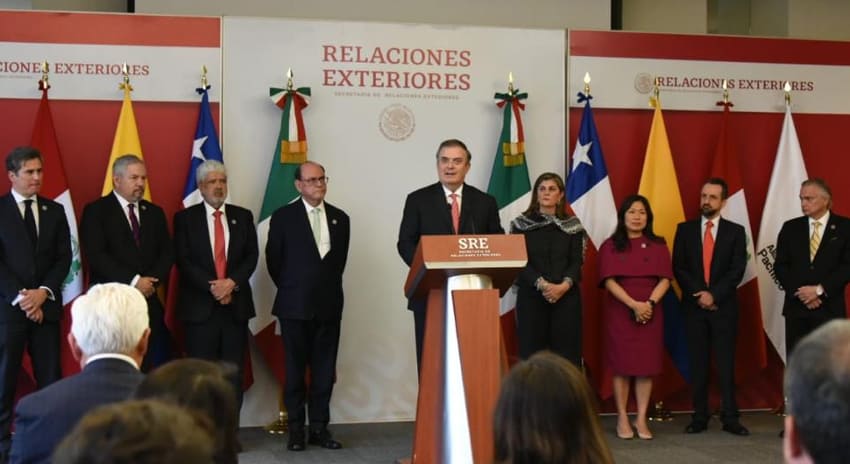 The Mexican president stated that he will ask the Foreign Affairs Ministry (SRE) to consult with the other member countries in the alliance (Colombia and Chile) about his desire to withhold the presidency. 
"I do not want to hand over [the presidency] to a government that I consider spurious. Let the members of the group decide," AMLO said. "If they say we hand over the presidency, we do it. But I am going to start the consultation. I don't want to legitimize a coup, we can't do it, that's contrary to freedoms, contrary to human rights and it's anti-democratic."
López Obrador, who held the Pacific Alliance presidency in 2022, was scheduled to pass on the leadership of the four-nation coalition to former Peruvian president Pedro Castillo in November. However, it was suspended because the Peruvian Congress did not allow Castillo to leave the country due to an ongoing corruption investigation against him. 
The summit was then moved to December, when it was again disrupted by Castillo's impeachment and arrest.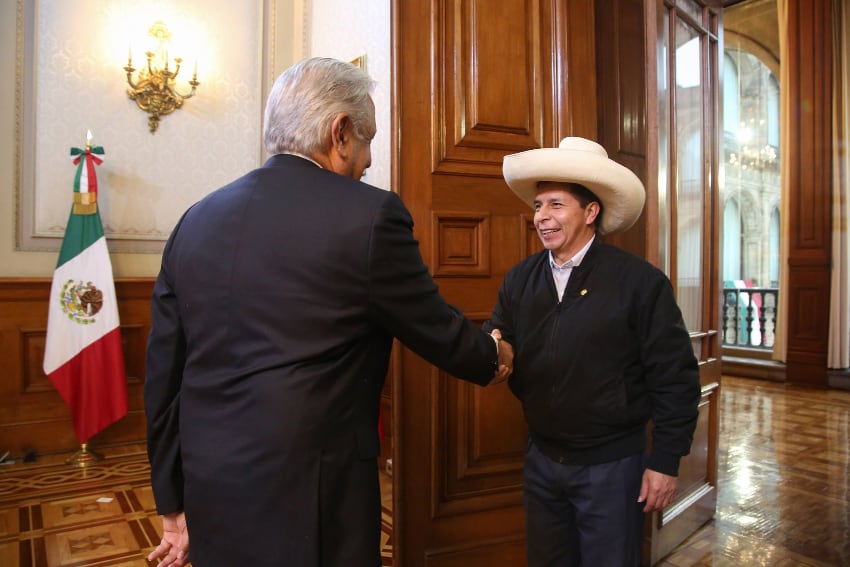 "We are looking for a way to hand off the presidency," President López Obrador said, "but when the meeting was going to take place, they did not allow the president [Castillo| to leave." 
"Then we were going to visit Peru, and they arrested him for what I consider to be a technical coup." 
Boluarte addressed Mexico's reluctance to hand over the presidency on Wednesday. 
"In January of this year, Peru should have assumed the pro tempore presidency," Boluarte said in a statement. "However, due to the President of Mexico's political situation, he is harming those who comprise the Pacific Alliance because he does not want to hand over the pro-tempore presidency of the Pacific Alliance to us."
Protests and unrest have continued in Peru in response to Castillo's removal and as of last week, at least 60 people have died. Amnesty International accused the Peruvian government of a "marked racist bias" in crackdowns against the protesters on Wednesday, reporting that most of the deaths have occurred in areas with majority Indigenous populations.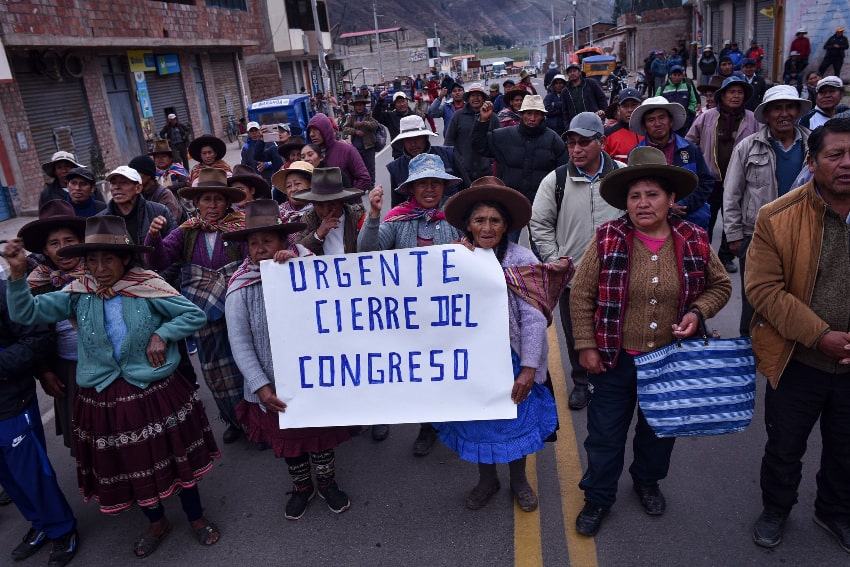 López Obrador has maintained that Castillo's impeachment was a coup orchestrated by the oligarchy, and has granted asylum to the former president's wife and children. 
"They put him in jail. There are no legal grounds, and what is in the background is a classist, racist attitude," the president said Friday. "Since he is a humble teacher from the mountains, he was harassed by Congress from the beginning." 
With reports from Latinus and El Universal