Mexico has seen the Donald Trump piñata, and now the AMLO birthday cake has arrived.
A video posted to TikTok this week shows a man celebrating his birthday with a President López Obrador-themed party in his family home.
A life-sized cardboard cutout of López Obrador, a banner featuring the president and the words "Happy Birthday Jorge" and AMLO dolls and figurines all add to the atmosphere for the so-called "AMLOFest."
But the pièce de résistance is perhaps the birthday cake topped with the familiar buck-toothed cartoon image of the 69-year-old leader wearing a suit and his presidential sash.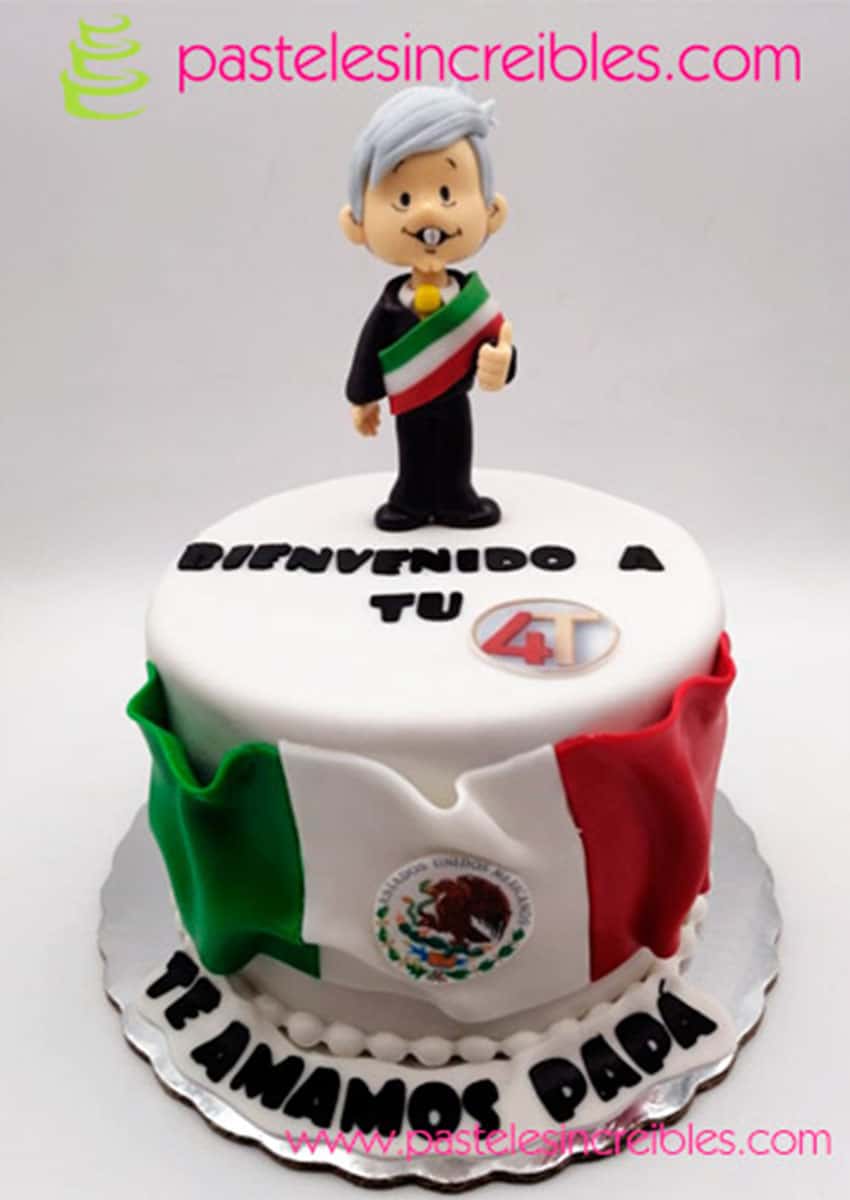 "Feliz cumpleaños papá!" (Happy birthday, Dad!) reads a message superimposed on the 30-second video, which had been viewed over 325,000 times by midday Friday.
The video was uploaded by TikTok user dra.janis, who identifies herself as Janet Ballesteros. According to a location tag, it was filmed in Ecatepec, México state, where López Obrador's Morena party won the gubernatorial election in June with its candidate Delfina Gómez.
AMLO will celebrate his 70th birthday on Nov. 13, less than a year before his term as president ends. Should he too want a cake adorned with his likeness, there is at least one for sale online, at the price of 1,430 pesos (US $84).
With reports from El Universal