Mexico's Amnesty Commission pardoned 40 prisoners during its session on Thursday, bringing the total number recommended for release by the scheme to 332 since 2020. 
Deputy Interior Minister Alejandro Encinas and the commission's Technical Secretary Cresencio Jiménez headed the commission's 10th ordinary session.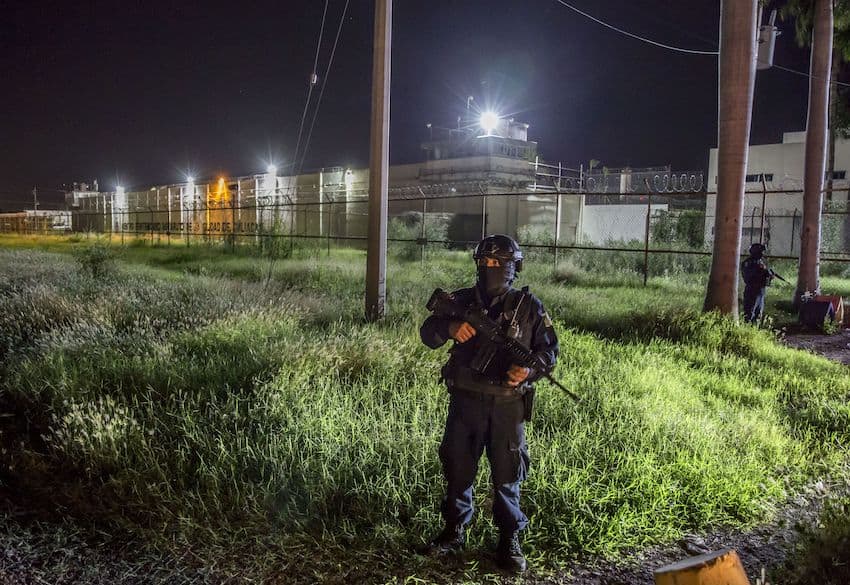 The largest number of those pardoned were serving their sentence in the Aguaruto Penitentiary in Culiacán, Sinaloa, followed by prisoners in the states of Chiapas, Jalisco and Chihuahua. Of the 40 people pardoned Thursday, eight are women and 32 are men. 
So far, 249 people whose cases have been approved by the commission have been released. 
Mexico's Amnesty Law was signed in April 2020 under President López Obrador, making incarcerated people imprisoned for specific crimes and under certain circumstances eligible to apply for amnesty. The intended beneficiaries of the law are people who committed crimes due to poverty, social exclusion, coercion by organized crime and other mitigating vulnerabilities. 
The approval of the law took place with little discussion in the Senate, and with legislators arguing that the process should be expedited, given crowded prison conditions and the threat of COVID-19. However, according to a 2021 article by the newspaper Animal Politico, the commission has only approved about 2% of all amnesty claims. 
This can partially be attributed to budgetary and regulatory delays, Animal Politico said. Initially, the commission failed to regularly meet, and hearings around specific cases were widely postponed. In addition, information regarding the Amnesty Law was not widely distributed in prisons, and when it was, the information was confusing or incomplete. 
The law has failed in its objective to reduce the prison population: Between May 2020 and 2021, the number of inmates in the country rose by more than 10,000. 
On Wednesday, the Inter-American Court of Human Rights again ordered Mexico to change its laws regarding the use of preventive detention. Under current measures, suspects can remain in prison for years while awaiting trial. 
The federal government has defended pretrial detention as necessary to fight serious crime. 
With reports from Sur Acapulco and Animal Politico