The 20th Caballo Blanco Ultramarathon took place in the village of Urique, Chihuahua on Sunday. 
Hundreds of athletes from Mexico and around the world competed in 80-, 40- and 21-km races alongside the Indigenous Rarámuri (also known as the Tarahumara) people, who are renowned for their cardiovascular function and long-distance running ability. The cardiologist Dale Groom called the Rarámuri "modern Spartans" in 1971. The name Rarámuri means "light-footed" in their native language.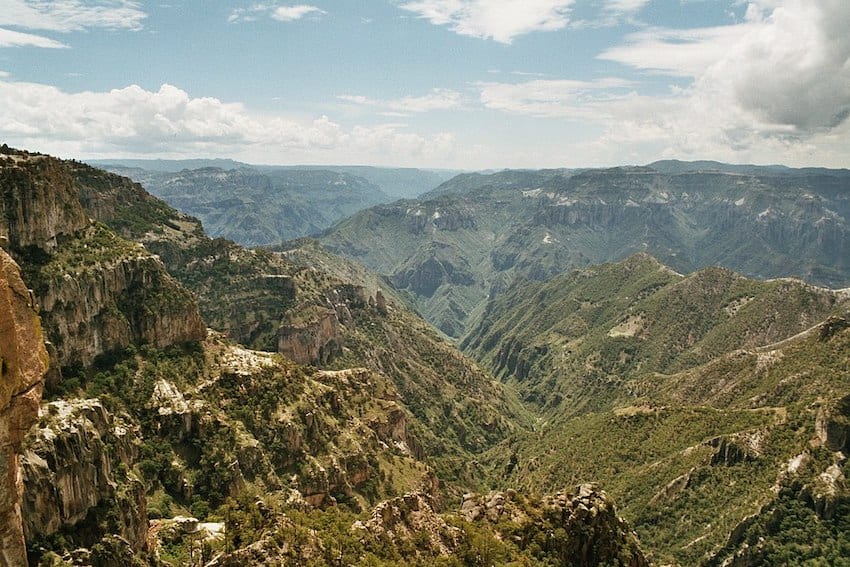 The race is considered one of the most difficult in the world, taking place on the rugged trails of Chihuahua's 1,800-meter-high Sierra Tarahumara (commonly known as the Copper Canyon). Beyond being an opportunity to compete on challenging terrain, the competition is also a way for the Ráramuri to preserve their culture. 
"It's much more than a race. Its spirit is all about sharing, about exchanges between cultures," said Fabio Meraz, a tourism official from Urique. 
The Rarámuri run in sandals made with discarded car tires, called huaraches, with the women competing in brightly colored dresses. The men typically wear flowing white shorts. 
The competition also serves a social function, as Indigenous participants from the region receive food vouchers, a necessity given a period of severe drought and poor harvests, according to Irma Chávez, a Rarámuri competitor.
"The families sometimes can't feed themselves with what they grow," she said.
"Rain is already scarce," her father, Martín Chávez, agreed. "It comes when the cornfield is almost dying from the heat. We no longer see the snow that used to fall in our Sierra Tarahumara." 
The region has also been hard hit by organized crime, including the murders of two elderly Jesuit priests in June of last year. Police and military officials closely watched over this year's race. 
The event got its name from the founder, Micah True, a long-distance runner from the U.S. who lived in the area for years. The Rarámuri nicknamed him "Caballo Blanco," meaning "White Horse," after seeing him run for hours on the canyon trails. 
The book "Born to Run," written by Christopher McDougall, published in 2009, discusses the history of the Rarámuri and the time True spent among them. 
Jupiter and Juan Carlos Carea, brothers from México state, won this year's 80-km race. They were closely followed by the Rarámuri competitor Antonio José Ramírez Hernández. 
With reports from France24, Yahoo News and El Heraldo