Mexican Jesús Nava, with a time of 1:05:58, was the first person to cross the finish line at Mexico City's 16th annual half-marathon, which drew over 30,000 runners on Sunday. 
"Very happy to have won an event of this magnitude," Nava said, "There were several competitors, both foreign and Mexican, and it's good that the victory stayed at home."
Second-place finisher Francisco Javier González crossed the line less than a minute later, just four seconds ahead of the third placed-runner, Everardo Moreno. 
The event, with a length of 21 kilometers, or 13.1 miles, started just before 5 a.m. at the foot of the Torre del Caballito skyscraper on the central Reforma avenue. Competitors ran toward the Lomas de Chapultepec neighborhood, where they entered the first and second section of Chapultepec park before finishing at the iconic Angel of Independence monument.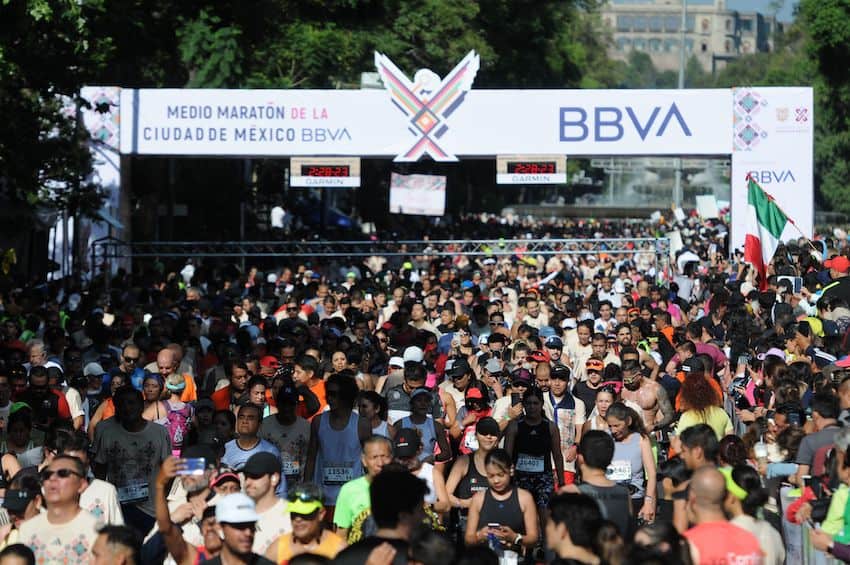 Mayor of Mexico City, Martí Batres called the half-marathon "an exceptional event." 
"There were 30,000 participants, plus 9,000 runners who did not register. This is practically 40,000 participants, making it the largest half-marathon in all of Latin America," he said.  
Adela Honorato, a Mexico City local, was the first woman to finish the race, with a final time of 1:15:16. She was closely followed by Olympic athlete Citlali Moscote, who finished the race at 1:16. Vianey de la Rosa came in third with a time of 1:17:46. 
"I feel very good, very happy. This is a good route. I am very happy with the result. Thank you very much to everyone who has been supporting us," Honorato said.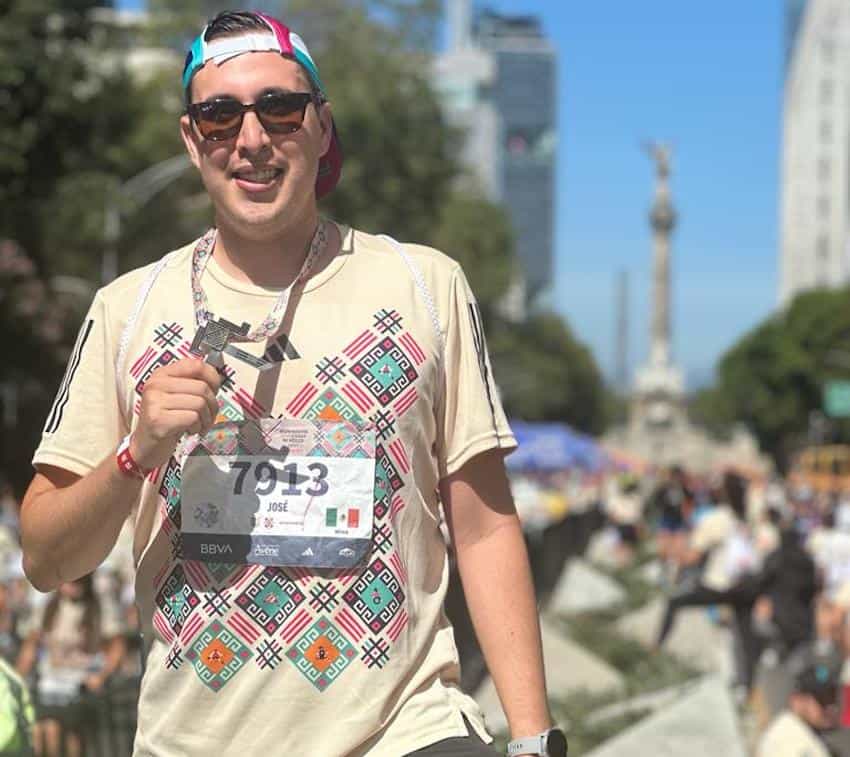 First-place finishers won 50,000 pesos, with 35,000 pesos for second place and 20,000 pesos for third. 
The celebratory mood of the event was tainted somewhat by the death of a 53-year old unregistered runner who suffered a heart attack on Reforma avenue, according to authorities. He was treated on the course until rescue personnel transported him by ambulance to a hospital, where he was pronounced dead on arrival.