The coronavirus pandemic is on the wane in all 32 states, Deputy Health Minister Hugo López-Gatell said Tuesday.
"The epidemic curve of estimated cases shows that the reduction of the epidemic at a national level is continuing," he told reporters at President López Obrador's morning press conference.
"The 32 federal entities are now showing a clear trend in the reduction of cases," the coronavirus point man said, adding that the vast majority of cases are mild due to high levels of vaccination, even though most new infections are presumably detected among unvaccinated people.
López-Gatell also said that over 95% of hospitalized COVID-19 patients are not vaccinated.
"For that reason we make a renewed call for people to get vaccinated," he said. "Vaccination against COVID is the most important specific protection element. The vaccine achieves protection of up to 100% against the possibility of serious cases and of course against the danger of dying from COVID."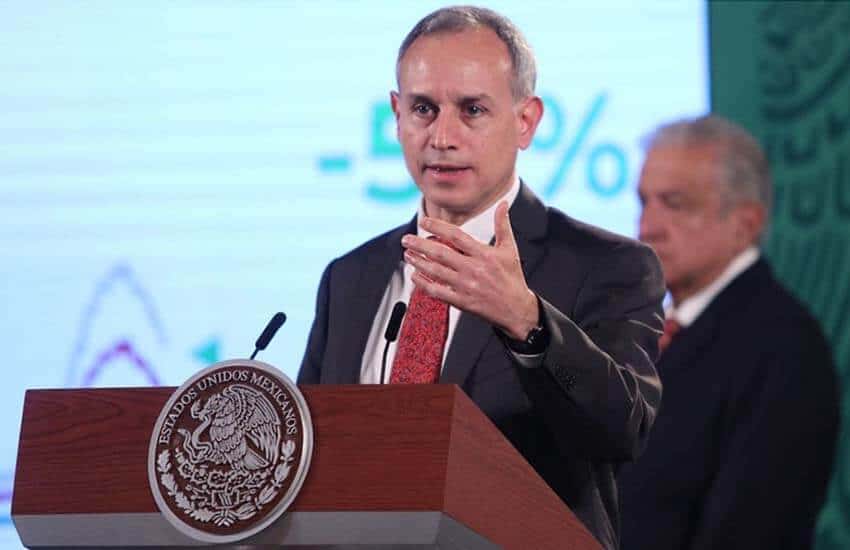 The deputy minister said that all the vaccines used in Mexico are "highly effective" in preventing serious disease and death.
More than 92.7 million vaccine doses have been administered, according to the latest Health Ministry data, and almost 70% of the adult population has had at least one shot.
López-Gatell also said that hospitalizations of COVID patients have declined during six consecutive weeks. He presented data that showed that 41% of general care hospital beds in COVID wards are occupied, while 37% of those with ventilators are in use.
In other COVID-19 news:
• The Health Ministry reported 12,929 new cases on Tuesday and 1,046 additional COVID-19 deaths. Mexico's cumulative case tally is now just under 3.53 million while the official death toll is 269,015.
There are an estimated 84,785 active cases across Mexico, a 3% increase compared to Monday.
• One thousand children from the border city of Piedras Negras, Coahuila, crossed into Texas on Tuesday to get a first dose of the Pfizer vaccine. The cross-border vaccination trip for adolescents aged 12 to 17 – all of whom are sons and daughters of factory workers – was supported by the Coahuila government.
State Health Minister Roberto Bernal Gómez said Monday that manufacturing companies with a presence on both sides of the border obtained the shots via donations.
Mexican health regulator Cofepris has authorized the use of the Pfizer vaccine to immunize youths between 12 and 17, but the federal government hasn't announced any plans to extend the vaccine rollout to all children in that age group.
However, López-Gatell said that one million children with underlying health conditions that make them susceptible to serious disease would be offered shots.
"We have identified one million people between 12 and 17 with cancer, renal or hepatic insufficiency, HIV/AIDS, transplanted organs, congenital diseases and other [conditions] that diminish the immune system," he told the newspaper La Jornada in an interview published Monday.
• The number of adults aged 40-49 at vaccination centers in León, Guanajuato, early on Tuesday was lower than expected but picked up somewhat later in the day, the newspaper Milenio reported.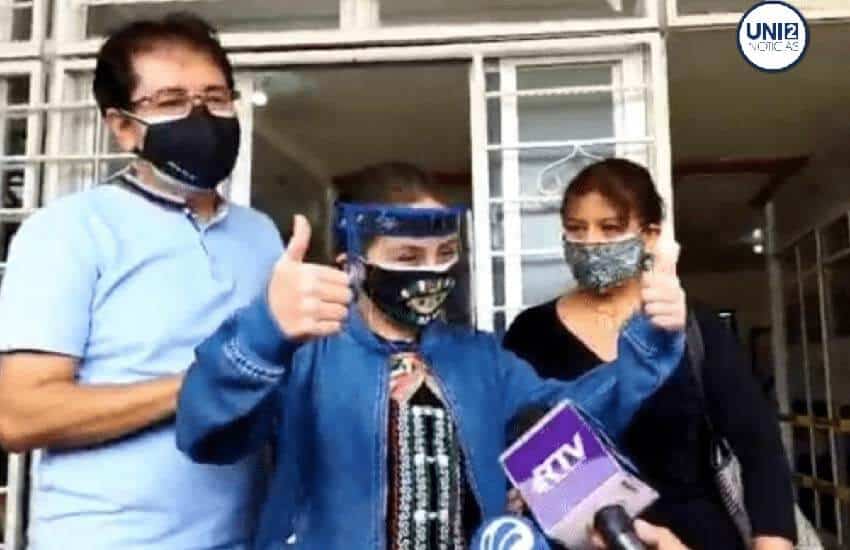 Second shots of the AstraZeneca vaccine are being administered this week in Guanajuato's largest city and eight other municipalities in the Bajío region state.
• Zulma González García, a Type 1 diabetes sufferer who earlier this month received a court injunction to be given a COVID-19 vaccine but challenged López-Gatell in a video to tell her where and when she could get inoculated, received her first shot today in Banderilla, Veracruz, according to journalist Azucena Uresti, who reported the news via her Twitter account.
As recently as Monday, González had given a radio interview defending her right to get vaccinated, asserting that she has the same risk of serious illness as a senior.
"I'm not taking a vaccine away from anyone, and no one is taking it from me because I have the same risk as a 60-year-old person," she said, replying to a statement last week by López-Gatell who said vaccinating youths meant taking away vaccine from older, more vulnerable people.
González and her family had been taking precautions to avoid exposure to the coronavirus, explaining that they limited outings to once-a-week trips to the supermarket.
"… All of us should be vaccinated because that's our right, the right to health – a human right, … age doesn't matter, we have to be vaccinated," she said in the interview.
• Foreign Minister Marcelo Ebrard said Tuesday that Mexico will send vaccines to Nicaragua this month but didn't reveal how many doses would go to the Central American nation led by increasingly authoritarian President Daniel Ortega.
Ebrard told reporters that the shipment was part of Mexico's efforts to distribute vaccines to Western Hemisphere countries including Honduras, Bolivia, Jamaica, Paraguay and Belize.
With reports from El Universal, Reuters, El País, La Jornada, Uni2 Noticias and Milenio