Looking for a common sense guide to surviving a coronavirus diagnosis without going to the hospital? Meet Jorge Camacho Treviño, a man who wrote the book on it. 
In an interview with news agency EFE, the Mexican engineer and teacher pointed out that his 11-step guide to navigating the disease was born out of his desire to fight the coronavirus from home. 
Camacho is 50. He has high blood pressure, diabetes and is overweight, factors he knew put him at high risk for complications. He is also on a fixed income and worried his treatment might drain his bank account.
But he was determined to recover. So this admitted fan of survival stories about those who have conquered adversity decided to write his own.
With Mexico poised to surpass 500,000 cases, and after more than 56,000 people have died, Camacho hopes his guide will help others defeat the disease.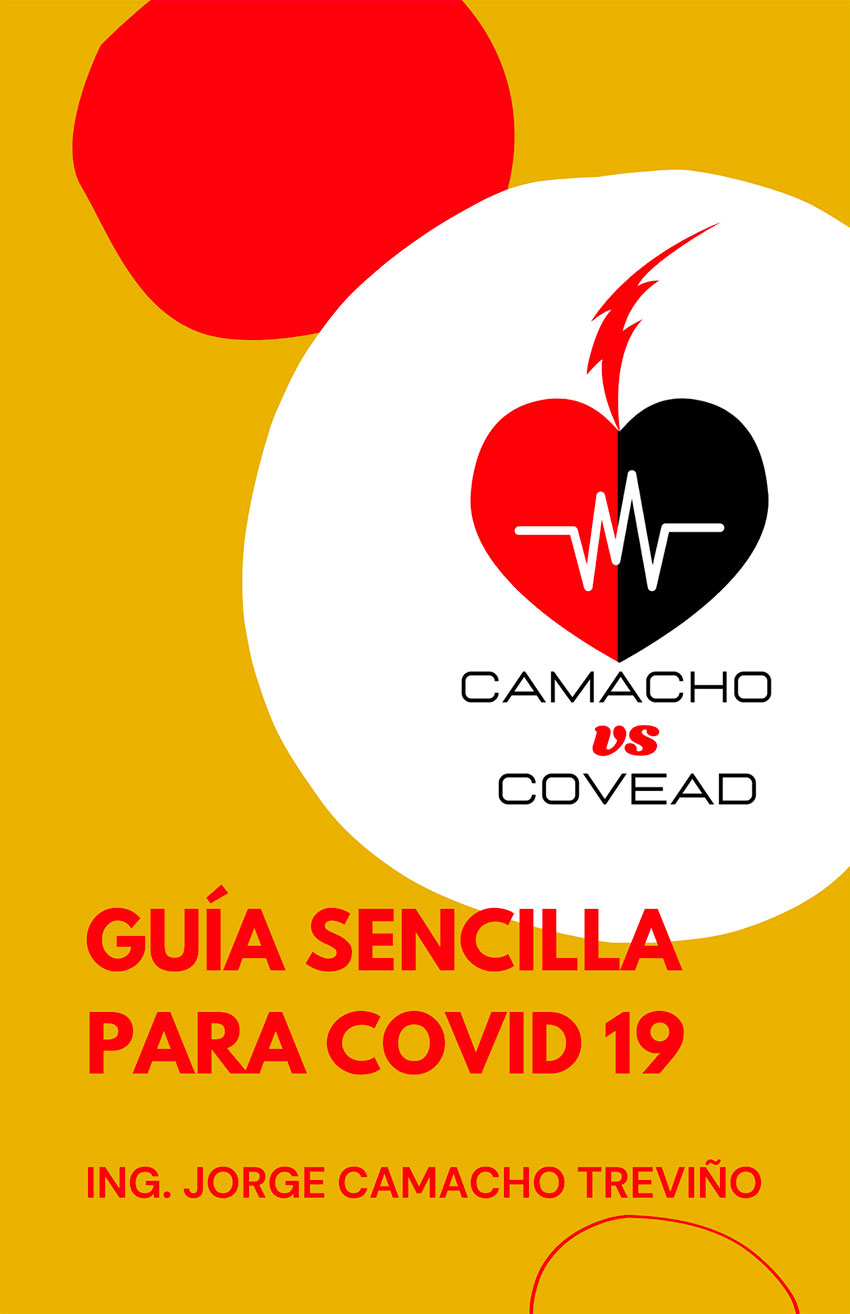 The document (in Spanish) is available as a free download on the Facebook page "Camacho vs Covead." 
"Every Mexican who has my guide in his hands and follows the 11 steps is very likely to succeed and spend less money than in a hospital," he said.
The measures Camacho proposes are:
Remain in regular contact with family members and the doctor. This helps keep the patient calm and puts the body in optimal condition to fight the virus.

Obtain medical equipment to measure body temperature, blood oxygen levels and blood pressure. 

 Keep a precise record of symptoms by day and time and also make a note of all vital signs. This will help you track the progress of the disease and whether it is safe to remain at home. 

If your blood oxygen level drops below 90%, lie on your stomach and measure it again after 30 minutes when it is likely you will obtain a normal reading. Stay in bed as much as possible, and sleep on your stomach.

Stay home as much as possible and wear a mask at all times to avoid infecting family members. Designate just one person to help you with meals and medicine, and always maintain sanitary measures and keep at a safe distance.

There is no reason why you should not receive the best medical care available because your symptoms will be complicated. If you can't afford to pay for your care, ask a relative for help. (Camacho estimates his treatment cost him 25,000 pesos, or US $1,125.)

Whether you meet with your doctor in his or her office or via Zoom, WhatsApp or FaceTime, describe all of your symptoms in detail including the day, time, intensity and frequency.

Eat healthily and make sure you get a lot of green vegetables and citrus fruits. Take vitamins if you have a loss of appetite as this can help boost your immune system. Keep up to date with new information on the coronavirus pandemic and its impact on the economy.

Quit drinking soda. Drink water and electrolyte solutions instead. 

If you lose your appetite, eat canned foods, powdered smoothies or your favorite nutritional drinks such as Ensure or Glucerna.

Get all the lab and medical tests needed to provide your doctor with the information they need. 
Camacho cautions that people can be unknowing carriers of the disease, as he tested negative for the coronavirus several times before the results came back positive. He also recommended that patients keep their minds occupied and avoid thinking negative thoughts. 
Forty-two days after he first started showing symptoms, Camacho still struggles with consequences of the disease, including muscle fatigue and a persistent cough, but he is coronavirus free. 
So far, his guide has been shared more than 1,200 times. "Thank you very much for taking the time to share information that can help someone else and for thinking about all people," wrote one grateful Facebook user. "I wish you to recover 100% of your health and that you can serve as an example and inspiration to many people who need a light of hope in these times."