While health authorities are saying that Covid-19 is currently infecting some 20,000 people a day, the actual number is 25 or 30 times higher, according to an infectious disease specialist.
But Dr. Alejandro Macías of the University of Guanajuato offered the less than consoling observation that the pace of infection cannot keep up — because the disease would run out of recipients within two months.
However, he also told a Covid-19 discussion panel that he expects a sudden drop in new cases will occur by September after a peak in August.
"It's a tough situation, there's a lot of sickness. This is a steep incline that I hope will arrive at its peak in August so as to begin to decline at the end of the month or in September," Macías told a virtual Covid discussion hosted by the Tec de Monterrey university.
He estimated that half a million Mexicans are being infected daily.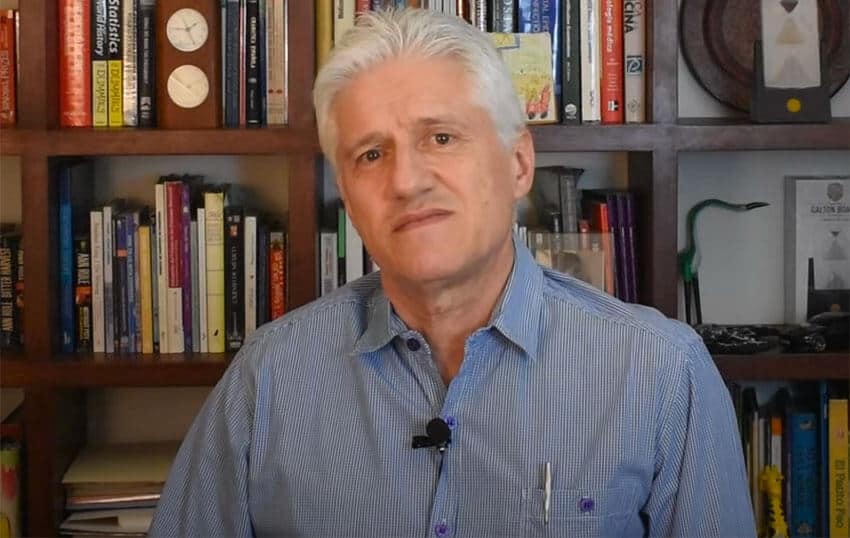 A fellow panelist said that despite the pronounced growth in case numbers, Mexico's situation can be compared with what happened in India and the U.K., where there was an abrupt and rapid decline in new cases.
"If we behave ourselves during two or three weeks we can arrive at the point where there is a rapid descent," said Dr. Francisco Moreno, head of the Covid department at the ABC Medical Center in Mexico City.
And that, Macías said, means slowing the spread of the virus by avoiding crowds and enclosed spaces and wearing face masks, considering the highly contagious delta variant that is at the forefront of the new infections.
"This could take a turn for the worse if we don't understand right away that it's not just about being vaccinated," Moreno said. "It's about looking after yourself with basic measures."
Macías also spoke to the doubts that have been raised about the efficacy of some vaccines such as the Chinese Cansino, which he attributed to a lack of information having been provided about them.
"Millions of people have been vaccinated in Mexico with Cansino yet we are not seeing hospitals full of people who were injected with it. We are seeing more or less the same proportion [of hospitalizations of patients given other vaccines]. It isn't any more risky to have been vaccinated with Cansino."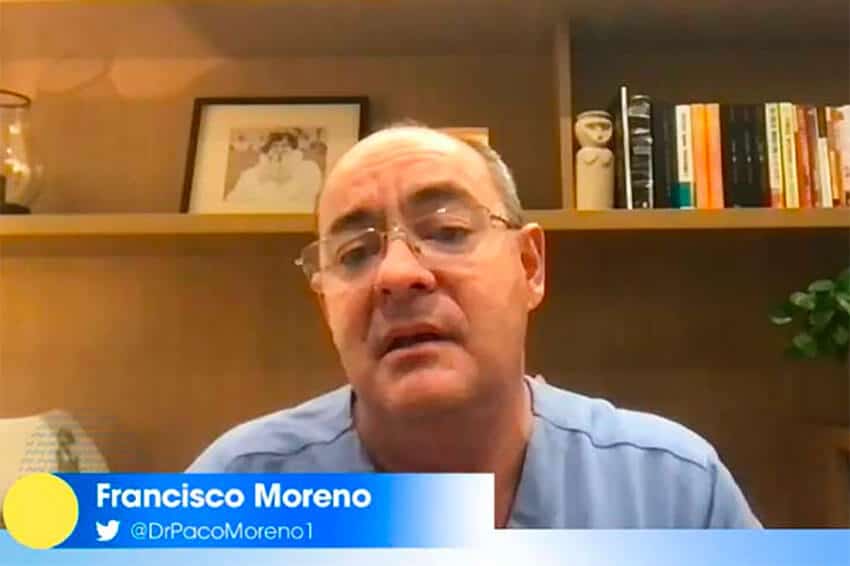 The discussion also looked at the effect of the delta variant on youths, a highly mobile sector of the population that is hard to keep at home and likes going out to have fun. But the vulnerable among them are those who suffer from other issues. Moreno said that 80% of the youths intubated at the ABC Medical Center are obese or seriously overweight.
"This is an important health message that we need to spread after the pandemic."
Panel moderator and Tec de Monterrey researcher Dr. Guillermo Torre described obesity and Covid as "one pandemic on top of another that is clearly aggravating the situation we have today."
In other Covid news, the federal Ministry of Health reported 21,563 new cases on Friday, bringing the accumulated total to 2.94 million. It was the third day in a row that more than 20,000 new cases have been recorded.
Health officials reported another 568 deaths and estimated there are currently 144,176 active cases.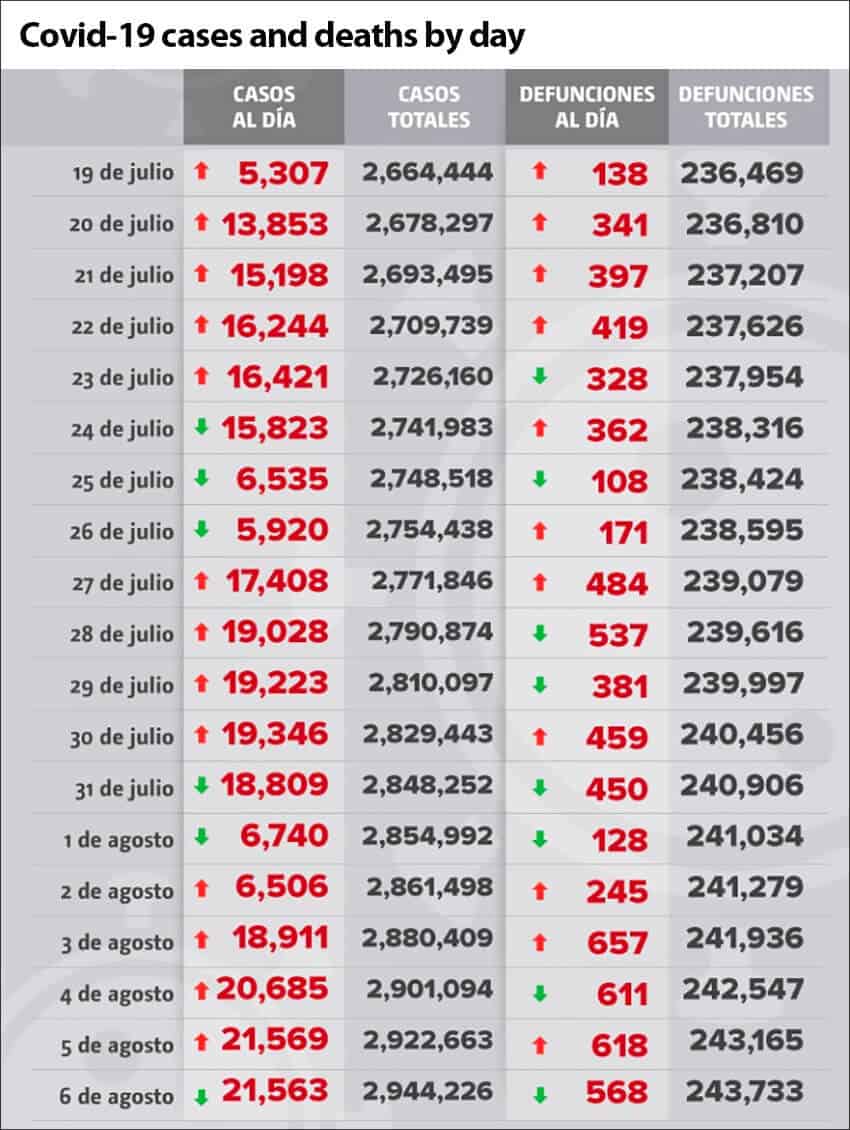 • Mexico City and five other states will go red on the coronavirus stoplight map effective Monday, the federal Health Ministry said. The other states are Colima, Guerrero, Jalisco, Nuevo León and Nayarit. They will join Sinaloa, the only state that has been red for the past two weeks.
Fifteen states are high risk orange: Baja California Sur, Sonora, Tlaxcala, Tamaulipas, San Luis Potosí, Zacatecas, Durango, Michoacán, Querétaro, state of México, Hidalgo, Veracruz, Puebla, Oaxaca and Quintana Roo, and nine are medium risk yellow: Baja California, Chihuahua, Coahuila, Aguascalientes, Guanajuato, Morelos, Yucatán, Campeche and Tabasco.
Chiapas is the only low risk, green state on the map, which is effective Monday through August 22.
• There will be no closures of beaches, hotels or bars in tourist destinations such as Acapulco and Zihuatanejo, although some new measures will be announced on Monday, the governor of Guerrero said today.
The state's health minister said Friday afternoon that 38 Covid deaths had been recorded in the previous 24 hours, the highest number recorded in a 24-hour period since the pandemic began. There have been 169 deaths in the first six days of this month.
Chilpancingo, Acapulco, Zihuatanejo, Ometepec and Chilapa are the municipalities with the highest number of active coronavirus cases.
Mexico News Daily