The United States' media's coverage of Mexico, the Mexican criminal justice system and violence in the Bajío region were among the topics discussed in a lively Q & A session at the tail end of an online talk given Sunday by two U.S-based journalists.
Alfredo Corchado, a border correspondent for The Dallas Morning News, and independent journalist Sam Quinones shared their insights on Mexico in a virtual event organized by the San Miguel Literary Sala. Both have had ample experience south of the U.S. border.
One attendee asked the journalists whether they believed U.S. media coverage of Mexico gave readers, listeners and viewers in the U.S. an accurate picture of what's happening south of the border.
"Our coverage too often is driven by crisis," Corchado responded. "Wherever the latest crisis is, that's what we're focused on, and that leads to a very uninformed American society."
Another attendee wanted to know whether Mexico is more dangerous for journalists today than it was 15 years ago.
"Absolutely true, especially for our Mexican colleagues," Corchado remarked.
"Mexico today is one of the most dangerous countries to practice journalism … especially for Mexican colleagues because they don't have the privilege of having a U.S. passport or being able to say I'm a U.S. citizen," he said.
"… I've known too many journalists, too many colleagues, who have fought the ultimate fight and died in covering a story," said Corchado, recalling that it's been happening since the 1994–2000 administration of Ernesto Zedillo but got much worse under Felipe Calderón in 2006 to 2012, the Peña Nieto administration and now under President López Obrador.
Corchado and Quinones also offered opinions on Mexico's criminal justice system in response to a question from an attendee who opined that it is not working.
"Impunity is something like 98% in the country, and it's a number that really hasn't changed for the last two decades," Corchado said.
"… Despite that, there are parts of society that remain stronger. The fact that you have alternation in power, in government, that's a good sign. The fact that you have more independent media companies [and journalists], that's a good sign. It may make you cynical at times, but I see slow, slow progress," he said.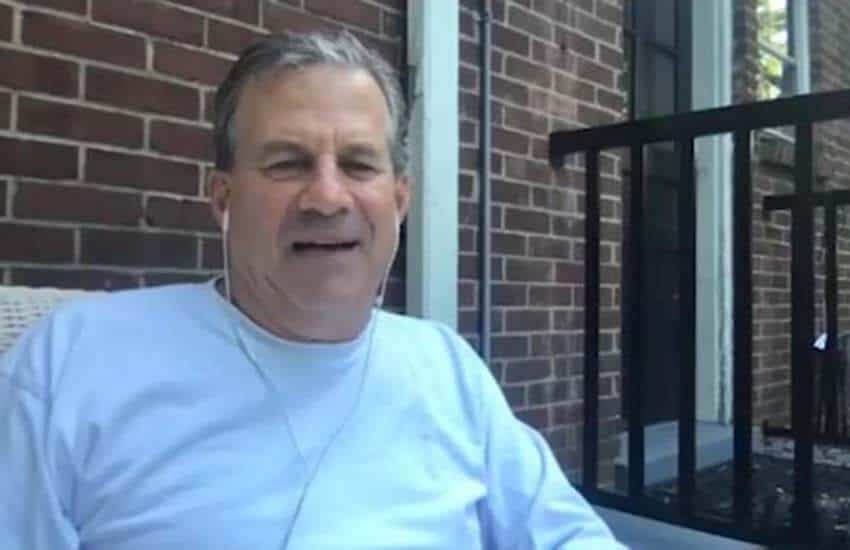 Quinones noted that "Mexico has committed itself to adopting the type of trial system we have in the United States, which is open trial [and] cross-examination of witnesses."
The implementation of such a system, he said, is "an enormous step forward above what they used to have, which was just a deep chasm of mud — you never know what's happening there."
However, Quinones lamented that only a few states have implemented the new justice system in a meaningful way.
He also said the jail system in the border city of Ciudad Juárez, which he has visited on many occasions, is much better today than it was in years gone by.
"The jail used to be run by the inmates, and they used to have little stores and their emblems painted all over, and the gangs would run the jail; and now that's not the case, everybody is really controlled," Quinones said.
One attendee, a part-time San Miguel de Allende resident, said he had heard that "bad things" were happening in the Bajío — a region that includes parts of several states including Guanajuato, Querétaro and Jalisco — and wanted to know what the ramifications were for ordinary people.
"It's very scary when you look at the numbers and suddenly it's a place like Celaya [Guanajuato] that leads the country in killings and violence. As someone who was so focused on Ciudad Juárez and Nuevo Laredo, I never imagined that these places in the Bajío would become that violent," Corchado said.
"… There's been a lot of pushback from the business community, trying to lobby the U.S., trying to lobby Mexico to protect their investments because they're very much at risk," he said.
"What's interesting to me is how you have the coexistence of these two things," Quinones said. "You have this rampant organized crime and violence on one hand and then on the other hand, you have in that region very … modern, top-of-the-line global economy operations working at the same time — automobiles, primarily, and a variety of other things like that. It's like a competition to see who … will win, the economic forces or the organized crime forces."
"These are the kinds of things that AMLO really needs to put his mind to," he said, referring to President López Obrador by his nickname. "This kind of stuff and the trial system — that a president can push along pretty effectively."
Discussing violence in Mexico compared to that in the United States, the journalists and attendees agreed that in the former, much of it is between criminal groups while random attacks are more common in the latter.
"…When people ask me, 'Would you live in Mexico?' I also take into consideration what's happening in the United States — the fact that you can just go shopping … and have some crazy guy who comes in and kills you just because you're Mexican," Corchado said, referring to the 2019 massacre at a Walmart in El Paso, Texas.
"I'm not trying to say one [country] is better than the other, but it helps you put things in perspective," he said.
On a lighter note, Quinones gave advice to a part-time Puerto Vallarta resident who asked how she could integrate better into the local community and make Mexican friends. Learning Spanish is the most important thing, he said before recommending telenovelas and the music of Los Tigres del Norte as learning tools.
Very clear Spanish is spoken in telenovelas, Quinones said, while Los Tigres, a norteño musical group, are the "premium chroniclers of Mexican immigration" with songs "steeped in machismo and melodrama."
Start conversations with Mexicans by talking about television and music rather than politics, the journalist advised.
Mexico News Daily