Katya Echazarreta spearheads effort to expand the Mexican aerospace industry
Guadalajara native Katya Echazarreta, the first Mexican woman to go to space, seeks to strengthen the aerospace industry in Mexico as part of a project supported by the Mexican Space Agency (AEM).
Through the development of talent and skills, Katya aspires to form national space missions using Mexican technology and with Mexican astronauts trained in the country.
She told El Financiero newspaper that she has visited Congress to promote a constitutional reform that includes "the necessary legislative basis for space missions from this country."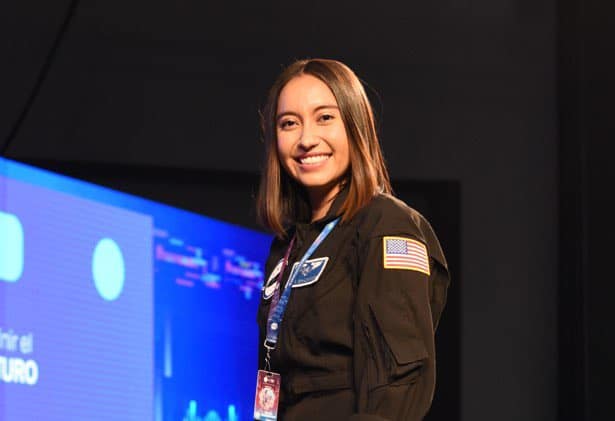 She also hopes to launch a foundation that supports young Mexican talent "who want to study science, engineering and even art and photography but with application in the space industry," she said.
Echazarreta added that they're also working on the development of a technological center that will do research work to create and develop space technology in Mexico that will allow for specialized careers in the aerospace industry.
All these actions have the goal of training the first Mexican group who will live and work in space.
Hypothesis about ancient residents of Teotihuacán confirmed by recent excavations
An excavation carried out as part of the "First occupations in Teotihuacan" project, confirmed archaeologist Sergio Gómez's hypothesis (first proposed 20 years ago) that the ancient La Ventilla district was occupied 1,600 years ago by a group of high-status residents who worked in lapidary (stone) production.
Head of the project Julie Gazzola shared the findings at the Symposium Teotihuacan Project, 60 years (1962-2022), recently organized by the National Institute of Anthropology and History (INAH). The 30-year-old project is the largest one in the history of excavations in Teotihuacán.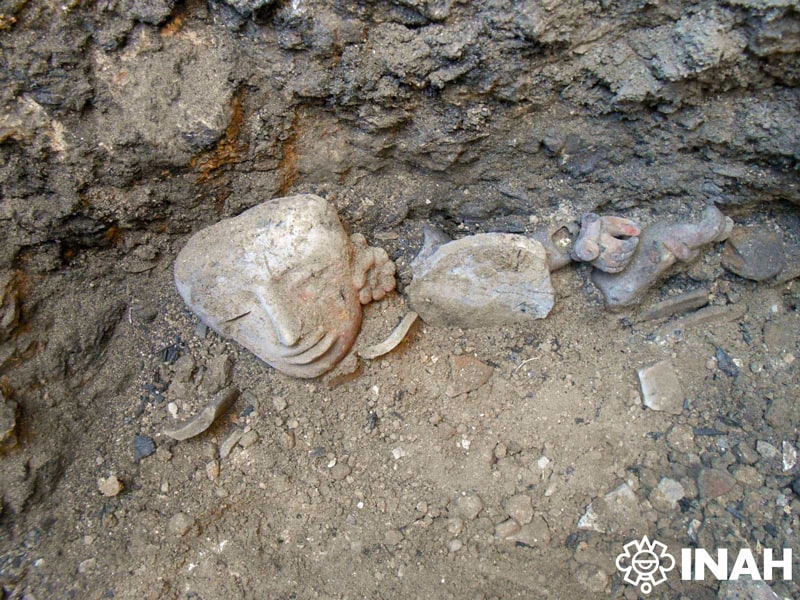 According to INAH, excavations in one section of La Ventilla explored three architectural units with temples, covered spaces with "excellent finishing" and mural paintings arranged around a plaza with an altar.
Gazzola said that "it is possible to assume" that at least one of the units of three temples, "would have been occupied by the individuals with the highest social status within the complex."
The finding of burials of people covered in cinnabar (a mineral used to denote high status), and big containers used for storage, also confirmed that elite families lived there. Archaeologists reported in 2019 that evidence indicated less inequality among residents of the ancient city than in other contemporary urban areas.
"First highway system in the world" found in Maya region
In the Maya region of Mexico and Guatemala, a new high-tech study has revealed 1,000 ancient Maya settlements linked by what researchers have called "the world's first highway or superhighway network."
The roadways, hidden for millennia under the dense jungle, were discovered using lidar laser scanning technology with two overflights carried out in 2015 and 2018. So far, around 177 kilometers of spacious roadways have been revealed, with some parts measuring around 40 meters wide and others elevated off the ground by as much as 5 meters.
According to a statement from the Guatemalan team overseeing the studies, the inspected area "indicates a high level of organization and a sophisticated socio-political and economic structure."
The research team said this is just the latest of recent discoveries of roughly 3,000-year-old Maya population centers and related infrastructure. Other findings include pyramids, ball game courts and significant water engineering like reservoirs, dams and irrigation canals.
Mexico and Canada co-host "Miradas Originarias" exhibit
"Miradas Originarias" (Original Views) at the National Museum of World Cultures in Mexico City brings together the Indigenous cultures of Canada and Mexico to show how the colonial legacy has contributed to the marginalization of women and girls from communities of Indigenous and African descent.
The exhibit is made up of 12 illustrated portraits of Indigenous women from both countries who have fought for Indigenous peoples' rights and gender equality. It was curated by the cultural promoter Nadia Islas and presents the work of the Mexican visual artist Citlali Haro, who seeks to make visible the fight of these women against marginalization.
"The exhibition arises as part of Canada's commitment to promote inclusion and human rights inside and outside its territory," the museum said in a statement.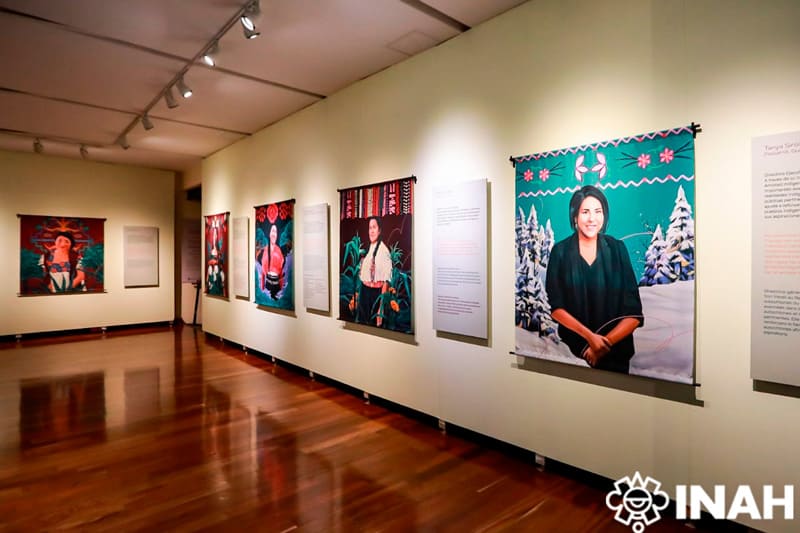 During the tenth North American Leaders' Summit — which took place Jan. 9-10 — Mexico's first lady Beatriz Gutiérrez Müller and Canada's first lady Sophie Grégoire toured the exhibition with Minister of Culture Alejandra Frausto Guerrero.
The exhibit is open to visitors Tuesday through Sunday from 11 a.m. to 5 p.m., until April 23. 
National event for theater-lovers in Mexico City
The 35th edition of the "Encuentro Nacional de los Amantes del Teatro" or National Conference of Theater Lovers will take place at the Teatro Orientación in Mexico City's Centro Cultural del Bosque every Friday, Saturday and Sunday from Jan. 7 to Feb. 5.
The event, which has been running since 1986, seeks to expand the country's knowledge of theatrical works while allowing theater companies to showcase their projects and potentially grow their audiences.  
Attendees will witness everything from independent theater to comedies and even Greek tragedies free of charge. All audiences are welcomed as there will be special productions for kids, adolescents, adults and elderly people.
To see the event's full program, check out the Theater National Coordination social media channels.
With reports from El Financiero, INAH, Forbes, Mxcity and Time Out Mexico