A former leader of the Tijuana Cartel was deported to Mexico by the United States on Monday after he was released from a U.S. federal prison early last week.
The Attorney General's Office and the army took Eduardo Arellano Félix, 64, into custody at the Brownsville-Matamoros International Bridge at 5:15 p.m. Monday, the former said in a statement.
A federal judge had issued a warrant for his arrest on charges of organized crime, drug trafficking and criminal association.
Arellano, who was detained in Tijuana in 2008 after a shootout and extradited to the United States in 2012, was transferred from Tamaulipas to the Altiplano maximum security prison in México state.
After his release from a prison in Allentown, Pennsylvania, last Tuesday and prior to his deportation to Mexico, the former financial operator for the notoriously violent Tijuana Cartel – also known as the Arellano Félix organization – was held in the custody of U.S. Immigration and Customs Enforcement.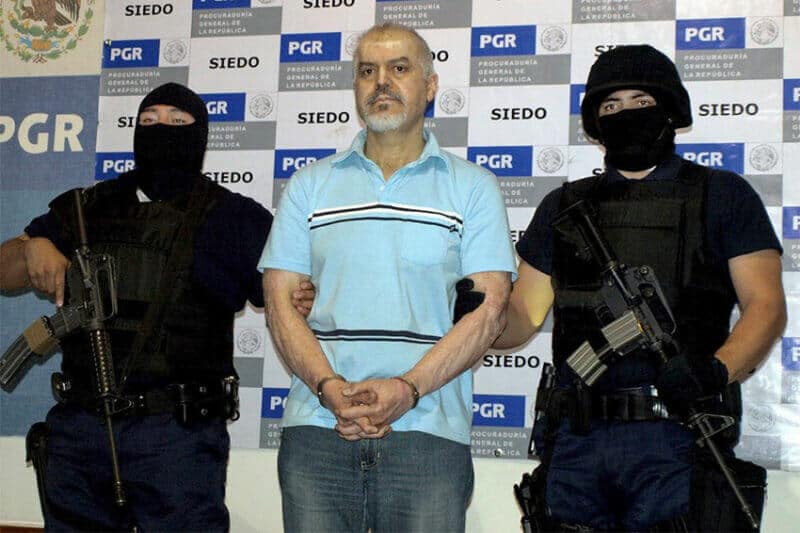 Nicknamed "El Doctor," he spent less than 10 years in jail in the United States even though he was sentenced to 15 years imprisonment after pleading guilty to money laundering charges. He qualified for early release as a result of his cooperation with U.S. authorities, who indicted him on drug trafficking and laundering charges in 2003 and offered a reward of up to US $5 million for his capture.
Arellano Félix became leader of the Tijuana Cartel in 2006 after his younger brother, Francisco Javier Arellano Félix, was captured by U.S. authorities while fishing in international waters off the coast of Baja California Sur. However, he subsequently ceded the leadership to a nephew.
Arellano Félix was the last of four brothers to be killed or sent to prison in connection with the Tijuana Cartel's illicit activities.
The organization – which was founded in the late 1980s and continues to operate in alliance with other cartels – smuggled hundreds of millions of dollars' worth of narcotics into the United States at the height of its power, Reuters said.
"… It's a criminal organization whose capacities have been reduced but it hasn't disappeared," said security analyst Javier Oliva Posada.
He told the newspaper La Jornada before Arellano Félix's deportation to Mexico that his release "could generate an increase in violence" if he decides to rejoin the ranks of the Tijuana Cartel.
Veteran journalist José Reveles said the cartel appears now to have an alliance with the Jalisco New Generation Cartel, which is generally considered Mexico's most powerful criminal organization.
"It's a territorial alliance that only has effect in the [Baja California] peninsula," he said.
With reports from Milenio, La Jornada and Reuters