A voter ID card without a male or female gender designation has been issued for the first time in the state of Yucatán. 
The Yucatán office of the National Electoral Institute (INE) announced Wednesday that a nonbinary voter ID card had been issued in the state capital Mérida in accordance with "the affirmative action for inclusion" promoted by the autonomous elections and voting oversight agency.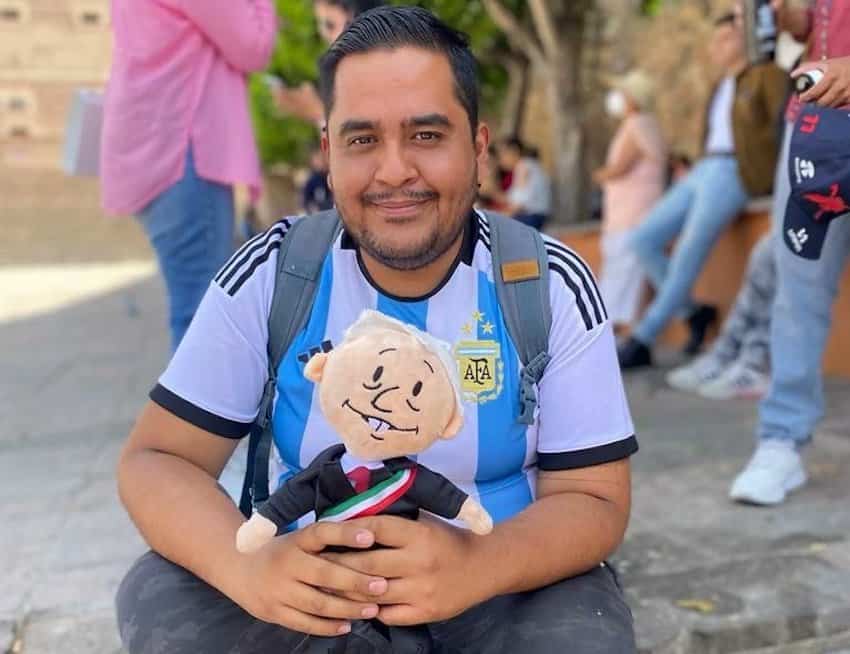 The person who received the card was not identified by name but INE Yucatán posted photos of them to its Twitter account.    
Members of the electoral institute's general council voted in late February to allow genderless ID cards, and the first were issued in Aguascalientes last month. 
Instead of an M for mujer (woman) or H for hombre (man), INE cards issued to people who identify as nonbinary have an X in the gender field. Applicants for genderless voter IDs simply have to identify themselves as nonbinary. Citizens can also request a voter ID card on which the gender field is left blank. 
There is no requirement to present a birth certificate showing that the person is officially recognized as neither male nor female. 
The first person in Mexico to be issued a birth certificate identifying them as nonbinary was Fausto Martínez. In late 2021, Martínez petitioned a federal court to recognize their gender identity after the Civil Registry in Guanajuato denied their request for a corrected birth certificate.  
Early last year, a judge granted Martínez's request for an injunction and ordered the registry to issue them a new birth certificate, which it did on Feb. 11, 2022.
Edie Galván Villareal of Nuevo León became Mexico's second officially recognized nonbinary person just over a year ago. 
More recently, Jesús Ociel Baena Saucedo, a judge with the Electoral Tribunal of the State of Aguascalientes, was granted an injunction that allowed them to get a new birth certificate without a male or female gender designation.
With reports from Milenio and La Jornada Maya